Smokeless Tobacco Recall: List Of Skoal, Copenhagen, Cope And Husky Products Affected And How To Get A Refund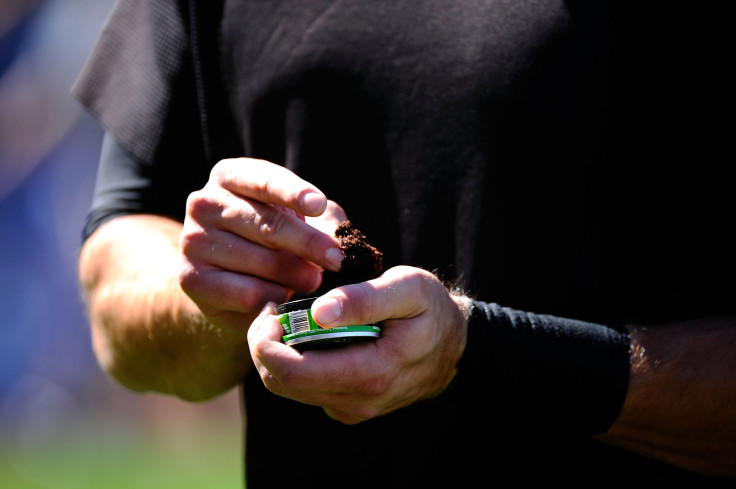 A number of popular smokeless tobacco products were recalled Tuesday after consumers complained of finding sharp, metal objects inside the cans. U.S. Smokeless Tobacco Company voluntarily recalled certain varities of its Skoal, Copenhagen, Cope and Husky products after complaints came in from Indiana, North Carolina, Tennessee, Wisconsin and Ohio.
"Though we only have a limited number of cans that are reported to us as affected and no reported injuries, we are taking this action in the interest of our consumers," president and CEO Brian Quigley posted in a statement on the company's website. "We also are working closely with federal authorities to investigate. We appreciate our consumers' patience and loyalty while we work through this matter."
The company notified the U.S. Food and Drug Administration and issued a nationwide recall of the products. The recall applies to items with no printed code on the bottom of the can, or with codes that start with the letters F, R, K or P. All were manufactured at one facility in Franklin Park, Illinois. A full list of the products recalled was listed on the FDA's website. U.S. Smokeless Tobacco Company posted a visual on its website to inform consumers how to check whether their product was affected.
"We appreciate our consumers' patience and loyalty while we work through this matter," spokesman Steve Callahan told Reuters.
The recall was issued after eight complaints came in from people who had purchased the product. All customers were able to adequately see the metal in the cans and no one was injured or sick as a result. Consumers who purchased any of the affected products were urged not to open or use the tobacco and to call the company directly at 1-866-201-9136 for a refund.
It appears this is the first time in recent history the company has recalled its products, according to the FDA's archives.
© Copyright IBTimes 2023. All rights reserved.