Snake Bites Teen After Slithering Out Of Toilet Bowl, Boy Hospitalized
A teenager in Thailand was hospitalized after he was bitten by a python while he was on the toilet. The horrific incident took place Tuesday in a town 12 miles north of Bangkok.
Siraphop Masukarat, 18, was using his phone while on the toilet when he felt a sudden searing pain. The snake allegedly infiltrated the plumbing and bit his penis.
"I looked down and saw there was a snake hanging in the toilet," Masukarat told Viral Press, adding the snake had its jaws clamped around the tip of his penis.
At that point, the boy stood up with the snake still attached, and slammed the door on the reptile, causing it to release its grip. Masukarat rushed out of the blood-spattered bathroom while the snake slinked back into the toilet bowl.
When the teenager arrived at the hospital, he received four stitches in the glands at the tip of the penis and was treated for the bite wound with antibiotics to kill any bacteria from the python's fangs.
Animal handlers arrived at his two-storey home and began searching for the snake, which was still coiled up in the toilet bowl. The snake was then removed from the toilet and was released back into woodland.
The teenager's terrified mother, Sutapath, said she was still shocked by the incident.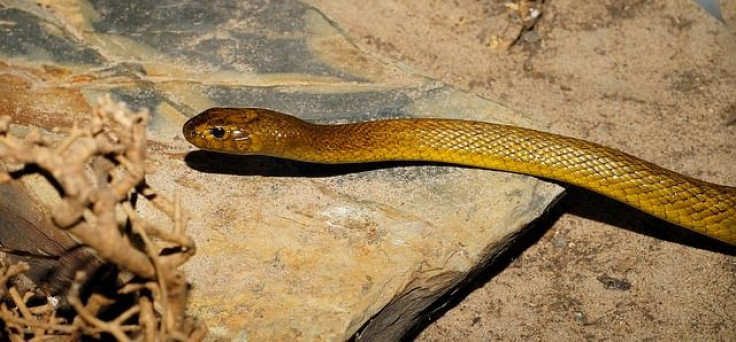 © Copyright IBTimes 2023. All rights reserved.
FOLLOW MORE IBT NEWS ON THE BELOW CHANNELS