Snap Reportedly Planning Layoffs After Disappointing Q2 2022 Results, Ad-Related Issues
KEY POINTS
Snap reported a net loss of $422 million in the second quarter of 2022
The social media company laid off employees from its engineering team in 2018
Snap is one of the social media companies affected by Apple's privacy policy changes
Snapchat maker Snap Inc. is reportedly planning to lay off employees following a second quarter net loss. The company previously said it was "not satisfied" with its recent performance.
Two people with knowledge of the matter told The Verge that Snap is in the early stages of planning the layoffs. Company managers are reportedly still planning the number of employees to be laid off. Snap spokesman Russ Caditz-Peck declined to comment on the matter, The Verge reported.
In May, Snap CEO Evan Spiegel told employees in an internal memo that the social media company will not meet second quarter goals. In the memo that was seen by TechCrunch, Spiegel revealed that the company is growing at a slower pace than expected due to economic headwinds that have affected business.
Spiegel added in the memo that the company will slow down hiring in a bid to reduce expenses.
Snap CFO Derek Andersen also cited Russia's invasion of Ukraine as having had an impact on business. Andersen said many advertisers halted campaigns in the early days of the invasion, but advertisers resumed campaigns within about 10 days of the invasion.
Last month, Snap reported a net loss of $422 million in the second quarter of this year, up from $152 million in net losses during the second quarter of last year. The Snapchat operator reported $1.11 billion in revenue in Q2 2022, and it reported 15 million in additional users, but Snap noted that Apple's "platform policy changes have upended more than a decade of advertising industry standards" that hurt Snap's business.
Apple changed its iPhone ads privacy policies last year, forcing apps to ask permission before tracking users for the purpose of advertising. Due to the permission-related changes, most iPhone users opted out of tracking, which hit companies like Snap and Facebook, the Financial Times reported. The outlet said an estimated $9.85 billion was wiped out from Twitter, Facebook, YouTube and Snap as a result of Apple's new privacy rules.
In its note to investors regarding its Q2 2022 results, Snap said "we are not satisfied with the results we are delivering." The company said it will "recalibrate" several aspects of its business, including investments and hiring.
Snap has more than 6,000 employees remaining after it laid off "just over 120" employees in 2018. At that time, Snap said the layoffs were implemented to streamline its engineering team.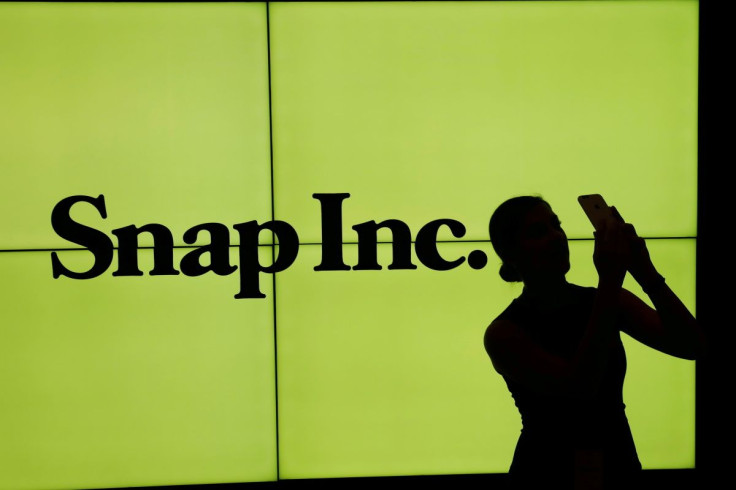 © Copyright IBTimes 2023. All rights reserved.