Snapchat Releases 75 New Filters At Airports, Train Stations For Thanksgiving Travel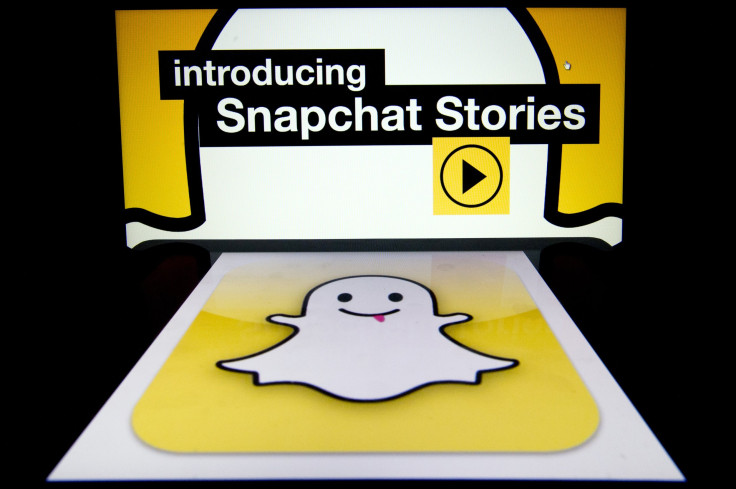 As travelers gear up for one of the year's busiest travel days, Snapchat and General Electric want to be there for what can be the most stressful part of the journey: waiting for the plane or train to arrive. The ephemeral messaging app will release 75 new filters, sponsored and created by GE, Nov. 25-30.
A filter that looks either like an airplane boarding pass or a train ticket will be available at 50 major airports in the United States, from New York's John F. Kennedy (JFK) to Los Angeles (LAX) to Honolulu (HNL), and 25 Amtrak stations. The images are set for geo-location, meaning that smartphone users will need their location settings on.
"GE shows up in everyday lives and people don't necessarily know that we're there," said Sydney Williams of GE's global digital and social media marketing team. "When your mindset is around travel, that's where GE can come into play. We're the technology that is likely powering your flight."
This six-day-long sponsored filter is one of several advertising streams for Snapchat. The Los Angeles company first released sponsored filters in June, with McDonald's as the launch partner. GE was the next to join with a filter for the summer solstice and have since been tapped by Universal Pictures and Starbucks, for example.
Giving More Data
The news of Snapchat and GE's partnership comes as advertisers push the startup for more data. A Toyota representative told Reuters the company may not advertise again unless targeting capabilities and data improves. On Snapchat, brands can only target based on gender and location while Facebook allows for interest-based targeting, and they previously could only see uses and views for filters.
Despite these concerns, some brand advertisers are returning to Snapchat. "Our relationship is really strong in terms of how we've been able to work together and go through the creative process. They're keeping us honest and giving us their opinion what would work and what wouldn't," GE's Williams said. "They know their audience best and their audience is massive."
GE created a Snapchat account in July 2014, and the company is not afraid to boast about the views behind their first sponsored filter. About 63.5 million Snapchat users viewed GE's sponsored filter on the Summer Solstice, and 4.7 million photos were sent with the filter. Snapchat touts 100 million daily active users and 6 billion views, of video, each day.
And the data's getting even better this time around. Snapchat will now report how many users swiped by the filter and then a conversion rate number (as in how many people swiped to it and used it). Since GE's second campaign is geotargeted to dozens of different locations, Snapchat may also be able to provide what areas were the most active.
While other brands focus on "Live Stories" or content with Snapchat's Discover (a network of media partners), GE's Snapchat relationship speaks to the power of the filter. "They're essentially putting our brand on their face," Williams said. "In this case in particular people are already taking Snapchats of where they are. They're using [the ad] almost as a check-in of where they are."
Snapchat itself has begun to monetize the filter, beyond brand advertisers. Last week, Snapchat released an in-app purchase store that allows users to buy "Lenses," an interactive filter.
© Copyright IBTimes 2023. All rights reserved.