Snooki, Post-Weight Loss, Promotes Boxing, Donald Trump for President [PHOTOS]
Politics are being mixed with just about everything nowadays, most recently, and shockingly enough, with a campaign from fashion moguls, heavy-hitters and royalty like Anna Wintour's Runway to Win foundation for Obama's reelection and Beyonce's campaign t-shirts.
But politics + Jersey Shore?
Nicole Snooki Polizzi announced her endorsement for Donald Trump for President during her press conference for Team Snooki Boxing last week, while showing off her newly svelte figure post-weight loss.
I thought Trump was gonna run, Snooki told a reporter for The Huffington Post during an appearance at McFadden Irish Restaurant in New York City on Thursday. But he's not, right? I would endorse him and vote for him.
Snooki, all 98 pounds of her, was out and about to promote her latest endeavor, a boxing promotional team, Team Snooki Boxing, featuring the Hyland brothers.
Aside from some of those gnarly fights on Jersey Shore with fellow cast mates, what exactly qualifies Snooki to promote boxing?
Apparently, the boxing promo is a business endeavor to team up with her father, Andy Polizzi.
I do love the movie 'Rocky' and I see myself as a business woman and want to get involved in everything I can, Snooki said. Boxing is just another thing I am excited to learn about and get into.
Team Snooki Boxing has partnered with Final Round Promotions and have booked a fight for Jan. 28 at Resorts Casino Hotel in Atlantic City featuring the Hyland brothers. The undefeated Patrick Hyland will battle Emmanuel Lucero while brothers Paul and Eddie Hyland will also compete.
However, Snooki said she will maintain her amateur status in the boxing world and focus more on doing what she does best: promoting.
I'm training to learn boxing but I'm not going to box -- I don't want to mess up my pretty face, Snooki said. I don't know how to fight. All I know how to do is pull hair. I would rather not fight. I want to stay away from violence. I would rather scream than fight.
Clearly, Snooki did not partake in her new marketing campaign in order to shed pounds. Fans have been abuzz lately about the former Meatball and her dramatic weight loss, which she reportedly attributes to diet, exercise, cutting down alcohol consumption and Zantrex-3 diet pills.
The first time I took it, I went to the gym, and I was walking on the treadmill for an hour, and I wasn't even tired, Snooki said, touting Zantrex as the influence of her new 98-pound figure.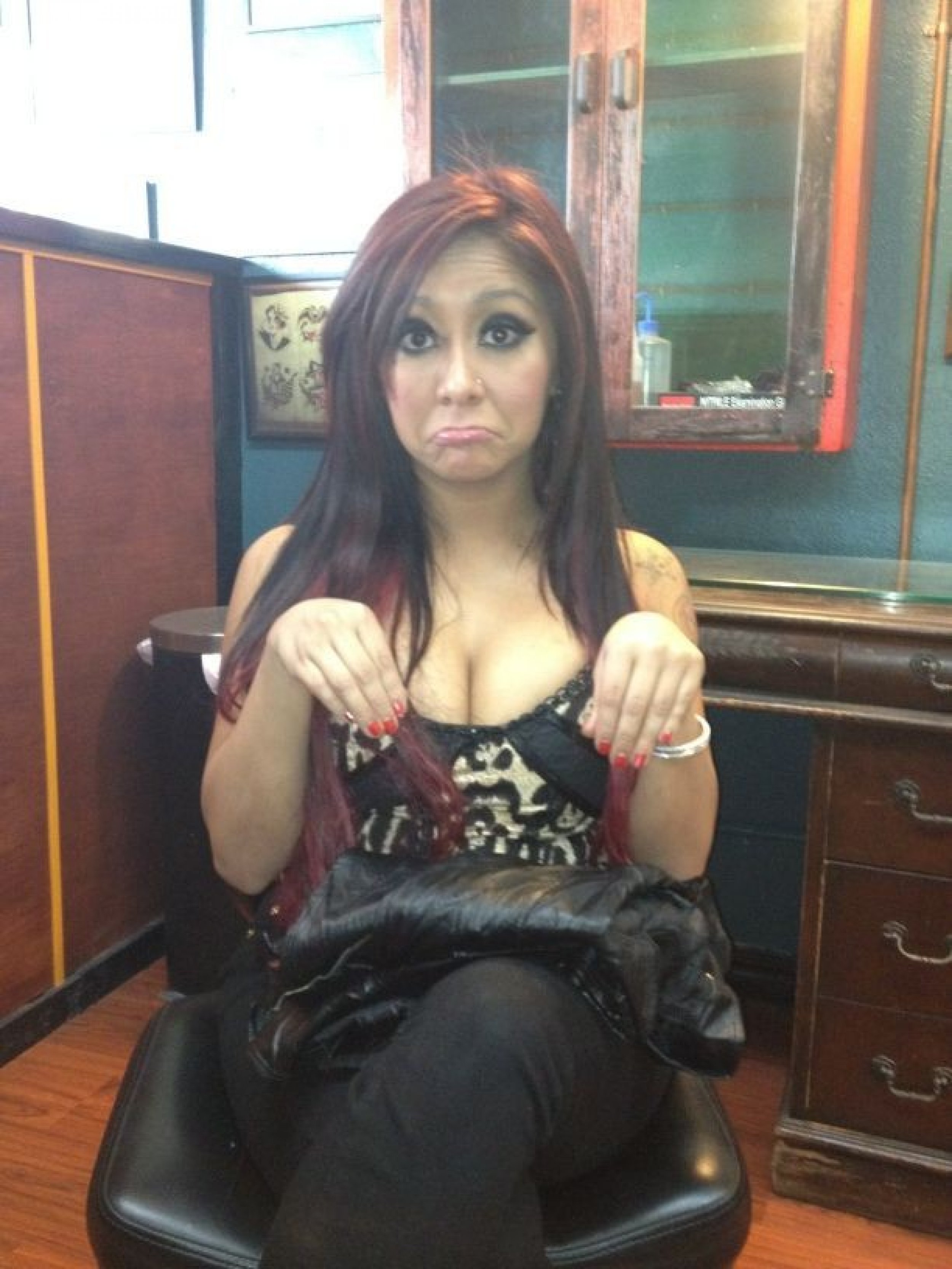 © Copyright IBTimes 2023. All rights reserved.