Snowden, NSA Leaks Introduce New Viewers To Old YouTube Video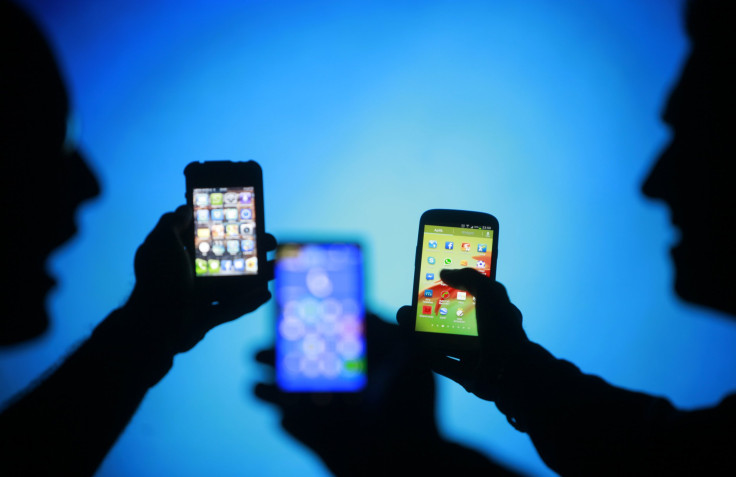 Back in 2010, social media had finally grown out of colleges and into mainstream awareness. Twitter rolled out a new design that allowed pictures within feeds, and Facebook crossed the 500 million user threshold shortly before the release of "The Social Network," the David Fincher film about Facebook's founding. A newcomer, Foursquare, allowed users to "check-in" to physical locations with their smartphones and was quickly growing in popularity.
Not everyone was thrilled about the growing social trend. In November 2010, KSHB Action News in Kansas City ran a piece showing how data from images taken with a smartphone could be used to track the physical location of the person in the photo.
"The full risk is even an unknown to many Internet crime experts, like [Leawood School Resource Police Officer Mark] Chudik, who said he'd never seen private information shared so quickly in such an unknown manner," Russ Ptacek of KSHB reported. "He calls the hidden smartphone data today's biggest risk online."
Of course the information was nothing new to techies, who attacked the piece as "fear-mongering" and pointed out that in addition to turning off geotagging (which Ptacek demonstrated), there are a number of ways to remove this data when uploading images to the Internet.
Most people, however, ignored the information.
Nearly three years later, after Edward Snowden revealed how the NSA can monitor U.S. citizens through their smartphone and social media with secret surveillance programs like PRISM and XKeyscore, Ptacek's KSHB report has resurfaced and exploded in popularity. It became one of the top trending YouTube videos on Tuesday, quickly earning nearly a million new views and a steady stream of comments.
While the same criticisms of the piece have also resurfaced -- the top comment on YouTube at the time of writing states, "this is obviously old news, but even then, WTF did people think geo-tagging was for?!" -- the sudden reemergence of the three-year-old news story shows how the dialogue in privacy has changed.
Consider these charts from Google trends. In 2010, "smartphone privacy" wasn't even registered as a popular term with Google. It peaked in 2011, but the term started trending again in May 2013 after Snowden's leak about the Verizon surveillance and PRISM. "Smartphone pictures" continue to skyrocket in popularity.
"This is truly alarming -- please take the time to watch," one blogger urged, apparently unaware that the report is three years old. "If you have children or grandchildren you NEED to watch this. I had no idea this could happen from taking pictures on the Blackberry or cell phone. It's scary."
Regardless of how the courts and Congress decide to respond to these surveillance programs, this may be the greatest accomplishment of Snowden's leaks. The conversation on privacy has finally left the tech sector and entered mainstream consciousness.
Remember, it is easy to avoid having location data attached to digital videos. Turn off geolocation services on your phone's image app. When uploading to social media, double check your privacy settings to be sure that location services are off and only the people you want can see the photos.
© Copyright IBTimes 2023. All rights reserved.