SOCIAL CAPITAL: WHAT is it? DO you have it? HOW do you earn it?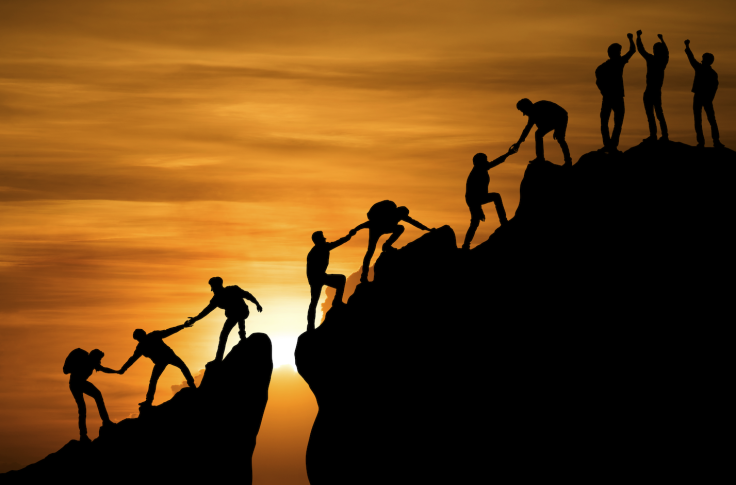 Featuring the International Business Times' Inaugural TOP 10 Social Capital CEOs in America!
SOCIAL CAPITAL is the intangible asset at the heart of a new and dynamic view of "success." It is changing business and the world as we know it, especially as we face one of the most difficult periods of adjustment the world has ever known. We at IBT are taking you on an exclusive journey to find it, define it, and create a forum for those trail-blazing leaders who have it to tell you in their own words how they are transforming society.
It cannot be measured quantitatively, but it is VERY real.
It is not just about quality or service, but those who have it are consistently recognized as top notch providers of both.
It is not just about integrity or social good, but those with it usually score high in those categories as well.
You cannot buy it, nor can you obtain it by simply supporting sustainability efforts or the latest and greatest causes or campaigns.
The results cannot be quantified by increased profits or ROI, or even great press.
It's bigger than all of that!
And as indefinable as it may be, you know it when you see it, when you are lucky enough to work for a company or CEO who has it, or when you are a devoted customer, because it fosters not just loyalty, but dare we say it… love.
A Brand-New World…Not All About Your Brand
This year marked a watershed moment as businesses around the world coped with an unprecedented pandemic. Industries like the hospitality, travel, sports and entertainment have seen collective revenues drop by over 40%. Many CEOs have turned to the classic playbook of furloughs and cutbacks or simply offered pedestrian lip service in mass email campaigns aimed at assuring you they "care" while simultaneously cutting back services. However, a new breed of executive is standing out for doing something very real and radically different.
These CEOs and their companies are doing something that may seem counterintuitive to traditional business practices. Their responses might seem contrarian or disconnected from their business strategy, but not if you view their actions through the right lens.
These first ten honorees highlight the growing value of what we see as Social Capital — the intangible asset at the heart of the NEW view of success.
However, this trend didn't start with the coronavirus pandemic. Most of these companies have been investing in social capital for years.
The Movement, the Journey and Our Commitment
For CEOs and business leaders, there is no greater, nor more difficult, achievement than to cultivate Social Capital. It is that secret, almost indefinable something that a select but growing group of forward-thinking leaders and companies possess. Diligently developing and spreading it bonds them inexplicably and inexorably to their employees, their customers, and the community in general.
These noble leaders are authentically connecting and relating in unprecedented ways to those they lead, those that patronize them and those they rely on not just for their success, but for their meaning and purpose in this increasingly challenging and complicated world in which we live.
Ultimately, these leaders and their companies see people as the point of profits instead of the other way around. But most importantly these leaders see people AS people, and they are seen similarly by all that follow and support them.
Now IBT is on a journey to chronicle these leaders and their companies, b ecause we believe this is the right and proper way that things should be running, and that this is an a spiration and necessary quality for the continued growth and success of our capitalistic machine in America and the world.
For too long the end game for too many companies was solely to make a lot of cash. Make no mistake; we believe there is nothing wrong with making money and lots of it, but that is not the entire value derived from life or running a business.
In the words of Adam Smith, the oft regarded father of capitalism, " How selfish soever man may be supposed, there are evidently some principles in his nature, which interest him in the fortune of others, and render their happiness necessary to him, though he derives nothing from it except the pleasure of seeing it."
That is a value we hold, and we want to offer that value to you, our readers, and offer these stories, opinions, observations and anecdotes, so that you can see what we see, and then decide for yourself what makes these leaders different, and maybe even how to emulate them.
So in the weeks and months to come we will not only be recognizing these leaders with our own words and observations, but offering you exclusive interviews, articles written by them, and their own insights and observations on everything from business and society to life in general. They will be featured on their own pages they will be building where you will be able to learn more about them and even potentially reach out to them to share your ideas with us and them.
Welcome to the journey, and the movement.
International Business Times Proudly Presents the TOP 10 Social Capital CEOs in America for September 2020!
Tony Hsieh, Zappos
As the exuberantly eccentric founder and current CEO of multibillion-dollar shoe seller Zappos, he built his company on the notion of not just selling shoes but happiness to all his customers and his employees. Sounds great, but what does that mean, right? After a few hours following him around downtown Las Vegas, which he rebuilt on his own dime, explains it pretty well for starters. He spent over $300 million to turn this former denizen of thieves, drug addiction and sex trade workers into a haven for young college graduates, entrepreneurs and local businesses that offer healthy and meaningful products and services to the growing community of hopeful residents who have moved in since his transformation.
Add to that watching this billionaire living happily among those residents in an airstream trailer with fellow entrepreneurs he invites to be his neighbors, or bringing together employees from every level of his company to join him to chat and socialize around the fire every night, and the picture soon becomes complete. People from all walks of life in the community also freely walk up to him and discusses the day's events, or their thoughts about what's cool or needed in the neighborhood. He is always truly open and authentically having fun listening.
When asked why he behaves that way, his response is simple: "I live here, and I work here."
Cheryl Bachelder, Formerly of Popeyes
Bachelder rebuilt Popeye's by being not just a great business strategist but also a friend and co-worker who cared as well as a CEO, treating franchisees, their employees and even customers like family as she took the company from floundering to fantastic success. She would often ask about and discuss personal issues with her franchisees and employees or share her own, like when she politely walked out of a board meeting because her family needed her, and made sure everyone else in her company knew she expected any of them to do the same under similar circumstances.
The author of "Dare to Serve" currently sits on the boards of three companies trying to navigate the pandemic: struggling retailer Pier 1, food distributor US Foods and Chick-fil-A. She also mentors CEOs behind the scenes on how to be humble so they can be more approachable, and subsequently more credible, leaders. She also has an amazing ability to look at issues such as diversity and inclusion from a real and personal point of view that recasts the conversation from one of "us-versus-them" thinking that demonizes the other side to one that shares and educates a different perspective. She recently explained to an interviewer who innocently asked whether it was wrong for a business associate to compliment a woman on her attire, and she explained that she personally would prefer to simply be complimented on her work.
Robert Glazer, Acceleration Partners
If you are not a business insider, you may not have heard of him, but that is sure to change quickly as his books and incredibly honest and thoughtful insights on better business done right become more widely read. Glazer's award-winning affiliate marketing agency has been ranked repeatedly among Glassdoor's best places to work, and he was twice named #2 on Glassdoor's list of "Top CEOs of Small and Medium Companies in the US."
That's pretty amazing since he doesn't even own a building for his employees to work in. His company has always been remote. How did that happen? Well one way was with the most conscientious, honest and well-thought out hiring processes imaginable, all designed to make sure that those coming on board know what the company is about and what to expect, how the work environment will be and to make sure it is a good fit for both parties. If not, Glazer will personally help those employees find a different job either within the company or even with another employer if needed by personally tapping into his extensive contact base.
Sara Blakely, Spanx
Spanx CEO Sara Blakely launched her company offering feel good and look good "shapewear" for the modern woman on only $5,000 and a trusty red backpack in the midst of the post 9/11 economic downturn, and it took off like a rocket. So now she is supporting other female entrepreneurs with her red backpack fund giving 5000 woman $5,000 and a red backpack to start their own company because she believes it's more important now than ever for new entrepreneurs to invigorate our economy. Blakely also partnered to supply meals to frontline workers to fight the COVID-19 pandemic.
Trevor Milton, Nikola
Trevor Milton, the up-and-coming electric truck wunderkind of Nikola Motors, was in the middle of taking his company public to the tune of a $12 billion valuation and racing to unseat Elon Musk as the king of the alternative fuel future a few months ago when COVID-19 delivered a 1-2 punch of a pandemic followed quickly by an economic implosion. Yet he still made time to personally scour the internet in search of great minds who were laid off because of the crisis, offering not just to help with his words but also by offering them a job. Not to mention selling his dream car and personally giving the $150,000-$200,000 proceeds to needy families for food, car and house payments, and other bills. Add to that his seemingly endless appreciation of people he meets wherever he goes, and you immediately sense something is definitely different here.
Even Milton's method for dealing with the hard-nosed business push-back he received when starting out and taking his company public showcased a definitively different perspective. While countless critics pounced on his company for being everything from a scam to a catastrophe waiting to happen, he never lost his noble and polite manner. Instead of firing back with anger and animosity, he answered the call by putting his money where his mouth was and announcing that he and his entire executive team would agree to $1 annual salaries.
Steven Williams, Frito-Lay
Frito-Lay has a long history of being aware and responsive to its employees and its community, from its more obvious environmental causes to its less obvious 30-year legacy of devoting a week each year to honoring Dr. Martin Luther King Jr., with events promoting equality and engagement -- pretty relevant considering the recent turn of events concerning racial unrest in America. What's more surprising is the company has barely mentioned this commitment to a constructive take on race relations, which it was engaged in long before the current outcry.
However, it is what Frito-Lay is doing as the nation fights the coronavirus crisis that captured our attention. Its recent 60-second ad titled "It's About People," expresses their view that the pandemic should not be an opportunity for companies to grab the public's attention by being clever. Instead, it's a time for humans to help other humans. "The world doesn't need brands to tell us how to think or feel," reads white text on a black background. "The world needs brands to take action," such as hiring 3,000 new full-time employees (6,000 total counting parent company PepsiCo) for frontline positions, new full-time employees with benefits, providing 20 million meals for families in need, and funding mobile health clinics offering COVID-19 testing across the country. The ad concludes by stating unequivocally, "This is not about brands. It's about people."
Peter McGuinness, Chobani
Yogurt-maker Chobani stepped up to pay off the lunch debt of students in a Rhode Island school district last year after learning that children who owed lunch money would get cold sandwiches instead of hot meals. Why? McGuinness summed up his own perspective on social capital this way: " Business is comprised of people, and we are parents." Clarifying the organic nature of it, he added, "If this comes out of the DNA of your company, great. If it's a stunt then, not good, not cool."
Indeed, the company's commitment to people seems to be inherent as the founder Hamdi Ulukaya was hiring immigrants from the get-go. He insisted on ingredients far better and more expensive than he could have used because he simply believed it was the right way to prepare food for people.
With the onset of COVID-19, the company again stepped up to the plate by transforming its Chobani Café in SoHo into a temporary food pantry, where employees are giving away free Chobani products and sending a truck a day to deliver products to food banks across the country -- all of which they hardly talk about at all.
Jill Koziol and Elizabeth Tenety, Motherly
Motherly is an active online guide and gathering place for millennial mothers that offers a popular weekly email newsletter that "empowers women in four areas: Work, Life, Love, and Child." What makes this company and its CEOs so special is that their entire reason for being, for how they do business and why they are growing by leaps and bounds is a genuine caring for women who were being patronized, marginalized or just plain not recognized because they didn't fit into the societal image of mothers.
Instead of trying to get views and visitors by frightening or sensational stories aimed at scaring or agitating like many other "mommy" sites, they offer uplifting articles and videos and online classes, including a free, personalized birth class, and newsletters "that guide and inspire women through the journey of motherhood."
It might seem incredible that these women aren't just trying to sell something. They came out of the gates trying to serve their audience. "This woman is looking for an entirely different support system, one that's authentic, supportive, nonjudgmental, inspiring, and modern. We believe she sees possibility and sheseesmotherhood as aspirational."
Pat Gelsinger, VMware
From a humble background where he grew up on a family farm, Gelsinger stumbled into the tech field after trying out a trade-school test. He then climbed the ranks to become a technical golden boy, and one of Intel's first-ever Chief Technology officers. He eventually took over the company and doubled the size of VMware.
But even more importantly than his success is that he has the love and respect of not only those in his company but techies in general, in part because of his support of social causes but also his support and promotion of programs to help people find their "inner techie," so to speak.
With 20% of his company already working from home before the COVID-19 crisis, he predicts that number will rise to as high as 60%, and he sees that as a good thing. "Sometimes it takes a decade to make a week of progress. Sometimes a week gives you a decade of progress," says Gelsinger. "All of a sudden, education, health care, work from home, are making huge steps forward."
FOR FREE to continue reading
✔️ Unlock the full content of International Business Times UK for free
offer available for a limited time only
✔️ Easily manage your Newsletters subscriptions and save your favourite articles
✔️ No payment method required
Already have an account?
Log in
© Copyright IBTimes 2023. All rights reserved.