Solar Eclipse To Cost US Nearly $700M In Lost Productivity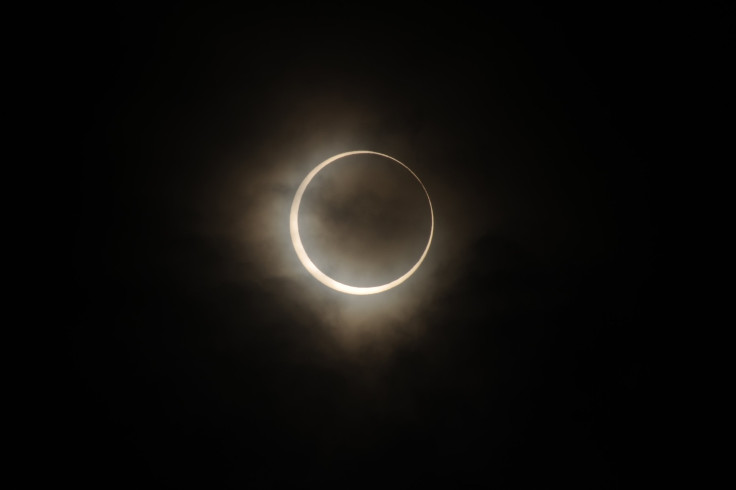 The solar eclipse will cause U.S. employers to see at least $694 million in decreased worker productivity. Monday's solar eclipse is expected to occur during the work day, which enhances the possibility that worker productivity will be disrupted.
Based on estimates by outplacement firm Challenger, Gray & Christmas (CGC), it could reportedly take 20 minutes for workers to gather the necessities desired to prepare for the viewing, which expected to last between two- to two-and-a-half-minutes.
CGC released data in support of an estimated $700 million in lost productivity to its website in the form of a press release. The organization used average hourly wage data and data on the number of full-time employees, ages 16 and over.
CGC claimed that data from the Bureau of Labor Statistics' (BLS) most recent survey in 2016 shows that 82.8 percent employed citizens work an average weekday schedule, whereas the remainder doesn't (i.e. night shifts, rotating shifts, etc.). Chicago employers alone could lose up to $28 million.
States and metropolitans that are directly in the path that the eclipse is slated to hit could potentially see nearly $200 million in diminished productivity. Traffic in these regions is also expected to increase significantly.
With the solar eclipse occurring in the middle of the workday, employers may face issues with productivity as the once-in-a-lifetime event occurs outside, right above workers' heads. However, CGC suggests that a loss in productivity isn't necessarily a bad thing because the eclipse can be used as a way to boost company morale.
"That is not to say employers need to board their windows and keep employees locked up in conference room meetings until the eclipse ends," said Andrew Challenger, Vice President of Challenger. "Rather, looking for how to turn this lack of productivity into a way to increase morale and strengthen the team is a much better use of the eclipse."
Challenger adds, "Since this is happening over the lunch hours, the financial impact is minimal. It offers a great opportunity to boost morale. Employers could offer lunch to their staff, give instructions on how to make viewing devices, and watch together as a team."
The monetary loss by employers still proves to be exponentially high, but the loss is smaller than it seems. According to Reuters, Challenger said, "Compared to the amount of wages being paid to an employee over a course of a year, it is very small. It's not going to show up in any type of macroeconomic data."
Monday's eclipse is a minor distraction compared to other disruptions that occur in work environments on a daily basis. Social media poses as a bigger distraction at work, with Workforce.com reporting in March that 66 percent of its 1200 survey respondents check their social accounts one to five times a day. Online shopping is also a big distraction for workers, with Career Builder claiming in 2016 that 53 percent of employees shop online during work hours.
Follow me on Twitter @dory_jackson
© Copyright IBTimes 2023. All rights reserved.