Someone Dropped Huge Rocks On LA Sidewalk Where Homeless People Took Shelter
KEY POINTS
The enormous rocks would have required heavy equipment to transport them
Social media users blamed the South Robertson Neighborhood Council
The organization denied the allegations
Residents of a West Los Angeles neighborhood woke up Thursday to find dozens of massive boulders lining an underpass where homeless persons often took shelter. While some citizens tried to push away the lighter rocks, some took to social media to blame the neighborhood council for acting against the homeless.
The mammoth rocks - some as heavy as 500 pounds - would have required heavy equipment to be hauled to the Cattauragus Avenue under the I-10 freeway.
"It was a shock. I had never seen an example of hostile architecture that was so blatant and honestly obtrusive," Dan Donohue with the Koreatown for All, a fair housing advocacy group, told KABC-TV.
Donohue said volunteers helped remove many of them out of the way. "I would say that the lighter ones were probably 80 pounds. Most of them probably range from 200 to 500 pounds," he told the TV station.
Many social media users held the members of the South Robertson Neighborhood Council, funded by the city of Los Angeles, responsible for the mission.
"Now let's put those rocks in the yards of the South Robertson Neighborhood Council," one user said.
Another Twitter user pointed out that the underpass provided shade and shelter to the homeless during sweltering heat.
The South Robertson Neighborhood Council tweeted out refuting the allegations. "For the record, the SORO NC never voted on or discussed the installation of these rocks," the tweet read.
City council member Herb Wesson also issued a statement to the station denying the allegations. "This is wrong on so many levels. My team and I are working on getting these removed ASAP," Wesson said.
Street Watch LA, a tenant rights organization, also spoke out against the placement of the rocks or any hostile structures. "Hostile structures like rocks, boulders, metal spikes, leaning bars instead of benches, and uncomfortably leveled benches disproportionately impact our unhoused neighbors," the organization said in a tweet.
Not everyone was so concerned. "There has been a lot of fighting, a lot of trash and a lot of people go around because they don't want to walk under the bridge," Jesus Nieto, a neighbor who often walks the area with his toddler, told the station.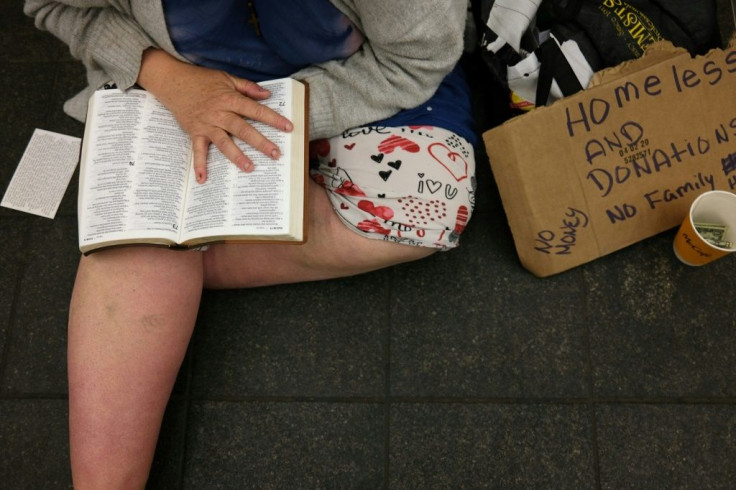 © Copyright IBTimes 2023. All rights reserved.