'The Son' Season 1, Episode 3 Synopsis Released; What Will Happen In 'Second Empire'?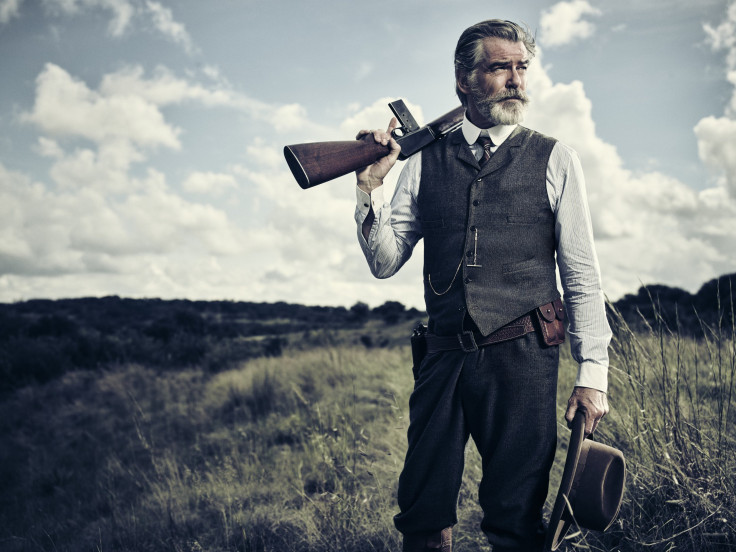 It looks like the McCulloughs won't recover that easily after Aniceto Pizaña (Manuel Uriza) blew up their oil rig at the end of Season 1, episode 1 of "The Son."
According to the synopsis for "The Son" Season 1, episode 3, titled "Second Empire," Eli (Pierce Brosnan) and his eldest son, Phineas (David Wilson Barnes), struggle to help the family in Austin as they figure out how to continue their plans of starting an oil business in southern Texas.
In the first few minutes of Season 1, episode 2, Phineas told Eli that banks won't let them borrow money after what happened to their rig. So when Eli asked Phineas to think of another way to get a new rig up and running, the latter suggested they sell portion of their land to the Midkiffs.
READ: Pierce Brosnan talks losing his wife and daughter
"We do have that orphan eight sections up by the Midkiffs,'" Phineas told his father.
"Are you suggesting we sell to Percy Midkiff?" asked the family patriarch.
"Just those eight sections," Phineas replied. "There ain't nothing up there but brush and Ladino bulls."
Apparently, Eli doesn't like "bible-thumping" Percy, so he didn't take Phineas' suggestion seriously.
As Eli and Phineas try to find a way to get their family business back on track, Pete (Henry Garrett) faces his demons. At the end of Season 1, episode 2, Pete gave Cesar (Elliot Villar) — one of Aniceto's men — to run away from their family's custody. But the moment Pete untied Cesar, the latter attacked him, forcing Eli's youngest son to kill the Mexican. Pete clearly had no intention of killing Cesar, so it isn't surprising that his guilty conscience starts messing with him.
In a sneak peek from episode 3, Maria García (Paola Nuñez) pays Pete a visit to ask him if he knows what happened to her brother-in-law, Cesar. Although it's been hinted in the series premiere that Maria and Pete previously had a relationship, Pete ultimately decides to protect himself and his family by keeping the truth from Maria.
Meanwhile, back in 1849, Young Eli (Jacob Lofland) trains as a warrior, but makes enemies.
"The Son" Season 1, episode 3 airs on Saturday, April 15 at 9 p.m. EST on AMC. Watch the sneak peek below:
© Copyright IBTimes 2023. All rights reserved.