Sony E3 2017 Stream: 5 PS4 Games & Reveals We Want - Price Drops, 'Bloodborne 2' & More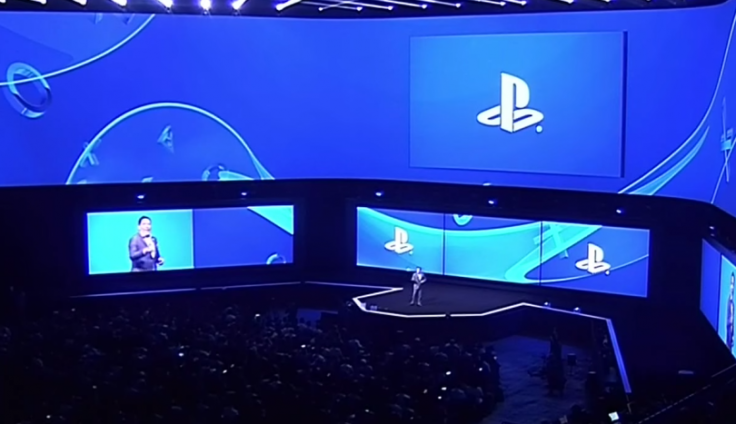 Sony's E3 2017 press briefing is the capstone to an action-packed Monday, and, as owners of the market-leading PS4, PlayStation nation is hungry for some major reveals. These aren't necessarily predictions, but here are our five biggest hopes from price drops to Bloodborne 2.
1) A New Game From Sucker Punch: Out of all Sony's major first-party teams, Sucker Punch has been quiet the longest. We haven't heard a peep from them since InFAMOUS First Light released in 2014, so it's time to see what the team's been working on. There's been some rumors of a spaghetti western concept, but we're not sure we believe them. Our only hope is that progress is shown toward something awesome.
2) Days Gone & Detroit This Year: The PS4 has remained successful without major fall exclusives for years, but we'd still like to see evidence of at least one during E3 2017. Games like Days Gone and Detroit: Become Human have been incubating the longest, so we'd hope they're almost ready for release. It'd be great to have Days Gone in September followed by Detroit in October.
There are two reasons Sony must have some stake in the fall rush this year in particular. For one, between third-party partnerships like Persona 5 and first-party efforts like Horizon, 2017 has been one of the strongest PS4-exclusive years to date. It'd be nice for Sony to keep pushing that message all year long. Second, both Microsoft and Nintendo are likely pumping out big fall exclusives too. Sony can't afford to relax even if it is the leader.
3) PS4 Pro (PS4 Slim) Price Drop: Sony's been pretty aggressive about slashing PS4 prices already, so there's a possibility for that trend to continue. In our best case scenario, we'd love to see PS4 Pro drop down to a standard $350 with the Slim at $225.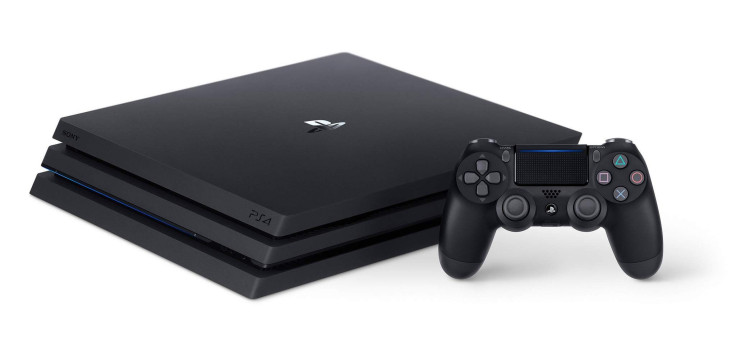 The reasoning here is obvious. Microsoft is launching its premium Scorpio console this fall, and all sources suggest it's going to be a little pricey. Not only that, but the $299 Nintendo Switch has quickly become a zeitgeist item too. The best way to combat those threats is to make your console the absolute cheapest and best place to play. It just has to be financially viable to do so.
4) Bloodborne 2 Tease: Bloodborne was not a game for everyone, but it quickly became an important part of Sony's exclusive catalog. In the PS4's early days, the company's aim was to attract hardcore gamers first to get trickle-down support from casuals. Bloodborne was a major player in making that dream an eventual reality.
With From Software supposedly taking time off from Dark Souls, Bloodborne 2 could stand to be a massive success. There's a passionate class of gamers who demand challenge from their games, and no studio has a better pedigree for delivering that than From. Especially if you want to suggest a strong stable of PS4 exclusives for 2018 and beyond, Bloodborne 2 sends the message loud and clear that previously successful traditions will continue.
5) Some Sort Of Backwards Compatibility: Microsoft gained a ton of favor from gamers for bringing Xbox 360 backwards compatibility to Xbox One, but Sony's offerings in that area have been positively pitiful. Not only is the list of PS2 Classics rather small, but you also have to subscribe to a costly service to play a fairly mediocre library of PS3 games on PlayStation Now. When Xbox is offering a massive catalog of old games for free, PlayStation's alternatives just don't cut it.
For once offer us something native so we can use our old discs to access classic content. A PS4 could run PSOne (and possibly PS2) games in its sleep. All we want to see is some sign that Sony supports the folks who still have their old media. Enough, repackages, re-releases and remasters for cash grabs. Let us play the discs we have.
Sony's E3 2017 press conference is set to take place June 12 at 9 p.m. ET. Feel free to check out our list of reveals we hope to see during Nintendo's E3 Direct too.
What do you hope to see from Sony's E3 2017 stream? Do you agree with our suggestions? Tell us in the comments section!
© Copyright IBTimes 2023. All rights reserved.
FOLLOW MORE IBT NEWS ON THE BELOW CHANNELS