Sophie Turner Rejected Kendall Jenner's Met Gala Afterparty Invitation Due To This Reason
KEY POINTS
Sophie Turner opened up about her 2022 Met Gala encounter with Kendall Jenner on "The Tonight Show"
The "Staircase" star said she loves the Kardashians and was struck by how gorgeous Jenner was
Turner shared that she is bad around celebrities and tends to "act up or say something stupid" upon meeting them
Sophie Turner is sharing details about her 2022 Met Gala experience, including her decision to decline Kendall Jenner's afterparty invitation.
The "Game of Thrones" alum appeared on "The Tonight Show With Jimmy Fallon" Friday. During their chat, host Jimmy Fallon showed a photo of Turner and her husband, Joe Jonas, posing on the red carpet in coordinating Louis Vuitton ensembles at the annual fundraising benefit for the Metropolitan Museum of Art in New York City Monday.
It wasn't the first time that Turner had attended the gala, but she admitted that she still gets starstruck when meeting other celebrities.
"I'm really bad around celebrities," Turner told Fallon. "Like, I just can't — I can't quite fathom that I'm actually invited to these things and I'm not like a competition winner, you know?"
She continued, "So I mean, every celebrity I come into contact with I act up or say something stupid. And recently, it's been if a celebrity interacts with me, I immediately just shut them down and I'm like, 'I don't want anything to do with you' And I secretly I'm like, 'Oh, my God.'"
The "X-Men: Dark Phoenix" star revealed that she had "gone too far the other way before," sharing that she recently turned down Jenner's 2022 Met Gala afterparty invitation because she is too big a fan of the 26-year-old model and her famous family.
"She was at the Met, and I love the Kardashians. But I think she's so gorgeous in real life, and I was so struck by her beauty," Turner said of Jenner.
"She invited me to … this low-key afterparty," she continued. "She went, like, 'Do you want to come?' And I just went, 'No, no, I don't.' And I'm like, 'Why? Why do I do this to myself?'"
Turner then revealed that she went home to sit in bed and eat pasta after turning down Jenner's offer. However, the actress said that in the back of her mind, she was thinking, "Could be somewhere else right now, but I'm not."
Turner and Fallon also talked about her new show, "The Staircase."
The eight-episode series is based on the true-crime documentary about the death of Kathleen Peterson in 2001 and the trial of her husband Michael Peterson, who was convicted in 2003 of murdering his second wife.
It also stars Colin Firth, Toni Collette, Parker Posey, Juliette Binoche and Rosemarie DeWitt.
"The Staircase" premiered Thursday on HBO Max.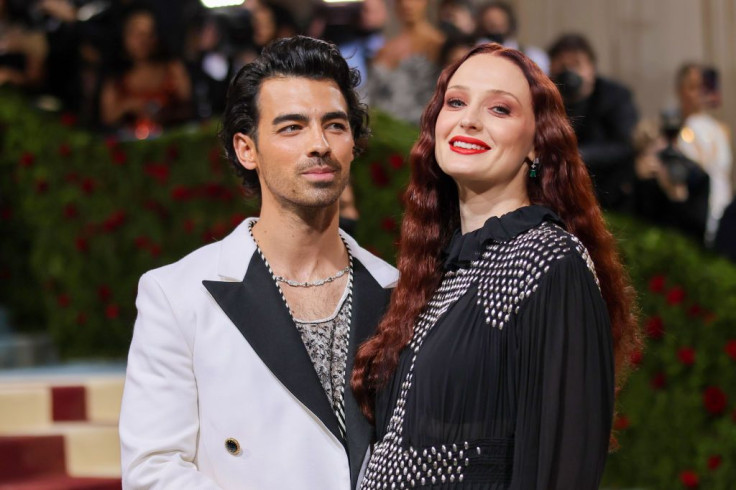 © Copyright IBTimes 2023. All rights reserved.