Soulja Boy Arrested for Marijuana, Handgun Possession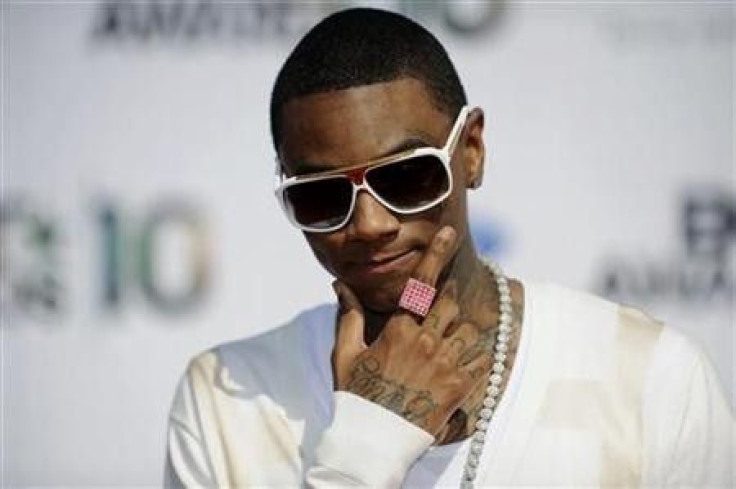 Rapper Soulja Boy was arrested early Tuesday after police found marijuana and weapons in a rented car in Temple, Ga.
The artist, born DeAndre Cortez Way, was stopped around 2:30 a.m., along with four other occupants in the car. Police told the Atlanta Journal-Constitution that they found over five ounces of marijuana and handguns.
The five passengers were charged with felony marijuana possession with the intent to distribute and possession of a firearm during the commission of a felony. They were taken to the Carroll County Jail and are scheduled to appear in court Tuesday afternoon.
Along with Way, Gregory Allen Latimore, 56, Cameron Andres Wagner, 23, Dontay Lamar Bates, 27, and James Raymond Smith, 35 were arrested. Smith had an outstanding warrant for his arrest in Lowndes County in Georgia, police said.
Soulja Boy's arrest coincides with the release of the DVD documentary, Soulja Boy: The Movie, directed by Peter Spirer, who has produced films on Notorious B.I.G. and Tupac Shakur. Way is also working on his fourth album, Respect My Hustle, to be released in late 2011 or early 2012.
Way was also arrested in October 2009 when police found him in an abandoned house. He was charged with a misdemeanor obstruction for running from police.
© Copyright IBTimes 2023. All rights reserved.