South Carolina Man Arrested After Missing Girlfriend's Body Found At Home
KEY POINTS
The woman had reportedly suffered a single gunshot wound
The accused was arrested from a hotel in Denver
He was booked on the murder and weapons violation warrants
A South Carolina man was arrested Tuesday in Colorado after the police found the body of his missing girlfriend at the couple's residence.
The boyfriend, identified as 48-year-old William Loyd Cagle (Todd), was arrested by the authorities, and was now facing charges of murder and weapons violation, WYFF4 reported.
Deputies reached the house located on Neely Ferry Road in South Carolina's Laurens County at around 1.30 p.m. Tuesday in reference to a missing person's report, and discovered a dead body inside the property, the sheriff's office said in a news release Wednesday.
The coroner's office confirmed the body was of 49-year-old Terry Ann Chermak, Cagle's girlfriend, and added she had suffered a single gunshot wound.
Officers arrested Cagle at a Denver hotel without incident with the assistance of the U.S. Drug Enforcement Agency, Homeland Security, Denver Sheriff's Department, and Arapahoe County Sheriff's Office, according to a U.S. Marshals Service news release.
"COVOTF (Colorado Violent Offender Task Force) personnel eventually observed Cagle walking back to the hotel, approached him on the sidewalk, and took him into custody without incident just outside the building," the statement said.
Greenville police had received a missing person's report Saturday, involving Chermak and Cagle, who were last seen on Sept. 9, according to a flyer. The case was later handed over to the Laurens County Sheriff's Office by the Greenville police.
Before her disappearance, Chermak, a human resources officer, allegedly sent a text to her boss, saying she had contracted COVID-19, according to The Herald.
Her phone was last active Sunday in Fort Walton Beach, Florida, at 10.30 a.m., the police revealed. Cagle's phone, on the other hand, last pinged in North Carolina around 8.20 p.m. Saturday. Chermak's car, a gray 2017 Mitsubishi Outlander with South Carolina license plate TPQ218, was also reported missing.
Cagle has been held at the Downtown Detention Center in Denver, awaiting extradition to South Carolina. According to court records, Cagle had previously pleaded guilty to domestic violence and assault charges in 2007.
"This investigation is ongoing and further details will be released at a later time to protect the integrity of this case," the news release added.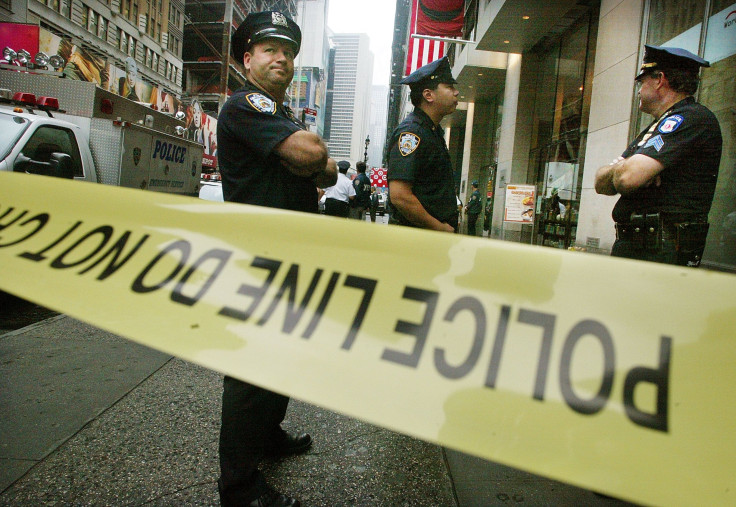 © Copyright IBTimes 2023. All rights reserved.