South Carolina Teacher, Aides Caught On Camera Abusing Two Special Needs Children; Charged
KEY POINTS
The victims, a girl and a boy, are nonverbal and need help with daily activities
The accused were seen slapping the girl on her face multiple times
The boy was seen being pushed onto a bean bag chair by an aide
A teacher and two aides from Horace Mann Middle School in Charleston, South Carolina, have been charged with battery after they were caught on camera physically and verbally abusing two special needs children.
Anthony Wilson, 45, and his aides Walter Pannell, 71, and Lilliana Branham, 65, were taken into custody Wednesday afternoon after they were named in two civil complaints filed by the guardians of the victims, 13 News reported.
The victims, identified only as T.R and N.H, are nonverbal and need assistance with basic daily activities. T.R has Cornelia DeLange Syndrome and N.H has autism, ADHD and other mental disabilities.
The civil complaint detailed the incidents that occurred on May 4 and May 12. Both these incidents were captured on video surveillance, 13 News reported.
The complaint said T.R's mother received a phone call from school authorities on May 12, and she arrived at the institute to meet Charleston police and Child Protective Services. There, she was told about the incident involving her daughter, WCHS reported. The next day, she was shown the video.
The complaint alleged the video showed T.R being slapped in her face and arm multiple times, aggressively grabbed and violently slammed onto a bean bag chair. It also showed the child being mocked and told: "I'm not changing your diaper," "You can just sit there," "Someone will always take care of you," "I can't believe you are about to go to high school," and "You're not getting anything to eat today."
The suit said the girl was not taken to the restroom and was forced to sit on a bean bag chair for the entire day.
A criminal complaint filed in Kanawha County Magistrate Court said a May 12 video showed Branham slapping the girl multiple times on her face and arms, causing her to raise her hands in reaction and curl up in defense.
The suit filed by N.H's guardians said the child was taken to the emergency room on May 4 after he was found limping. The boy's mother was told by Wilson he tripped and fell over a bean bag chair in the classroom.
However, the video showed the boy being pushed onto a bean bag chair by one of the aides, causing his leg to twist and severely injuring his right knee. The suit claimed though the boy was visibly injured, the aide forced him to stand and walk without assistance, pushing him from behind.
The child was verbally abused multiple times and was not taken to the bathroom and was forced to sit on a bean bag chair the entire day. The child ended up urinating on himself, the suit claimed.
Meanwhile, Kanawha County Schools has issued a statement. "We are aware of the situation and are following our policies and procedures on reporting, as well as working with law enforcement," Kanawha County Schools spokesperson Briana Warner said.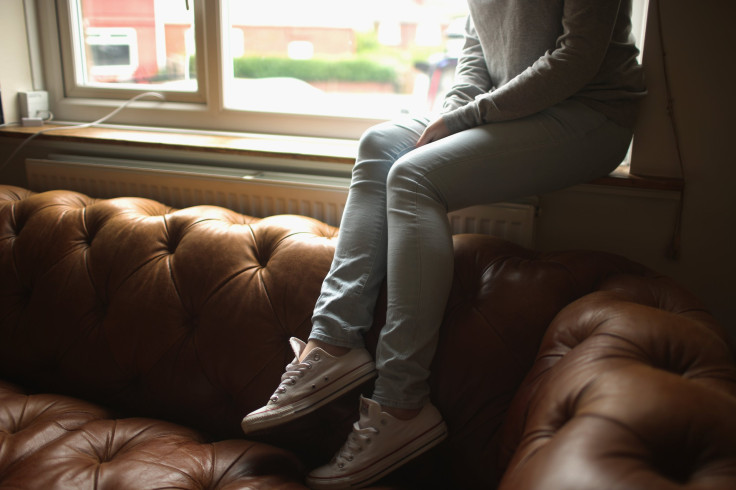 © Copyright IBTimes 2023. All rights reserved.