Michigan Teacher Sexually Abused Boy For Years, Uploaded His Explicit Photos Online
A former teacher in Muskegon County, Michigan, pleaded guilty to taking numerous sexually-explicit pictures of boys.
The accused, identified as 50-year-old James Verne Russell, worked in several West Michigan school districts and was teaching in North Muskegon when he met one of the victims in 2009. He moved to Nevada in 2018 to take up another teaching job.
Last year, an investigation was initiated after the FBI in Las Vegas received information that a man was uploading child pornography to Flickr, a video and photo hosting website. The account was traced to the accused.
Court records stated that as part of the investigation, the boy in the photos was interviewed. The boy, who was 18 when he was interviewed, told the investigators that Russell "sexually abused him constantly from the ages of 8 to 12 years old and also took thousands of inappropriate nude photos.'' The victim said the photos were clicked at the accused's apartment and Russell rewarded him with toys.
Investigation revealed that there was another victim. Russell targeted a 6-year-old boy in 2017 and took photos of him "displaying his naked pubic area and genitals."
The accused was taken into custody last year and he pleaded guilty to "sexual exploitation of a minor involving two boys" Tuesday (June 2). His sentencing was set for September and he faces at least 15 years in prison.
The verdict comes two months after a former Michigan teacher was sentenced to one-year imprisonment for sexually assaulting a student. Denny Dean Holt and the 17-year-old student started speaking in November 2016 and went on to exchange numbers. They met outside the school and ended up having sex in the car. In the next six months, the two had sex almost 15 times. The encounters came to an end after she graduated from school.
Investigation revealed that the accused also had topless photos of the student. The Grand Blanc Community Schools fired the accused and he also had to lose his teaching degree. He was arrested and sentenced to imprisonment on one count of second-degree criminal sexual conduct.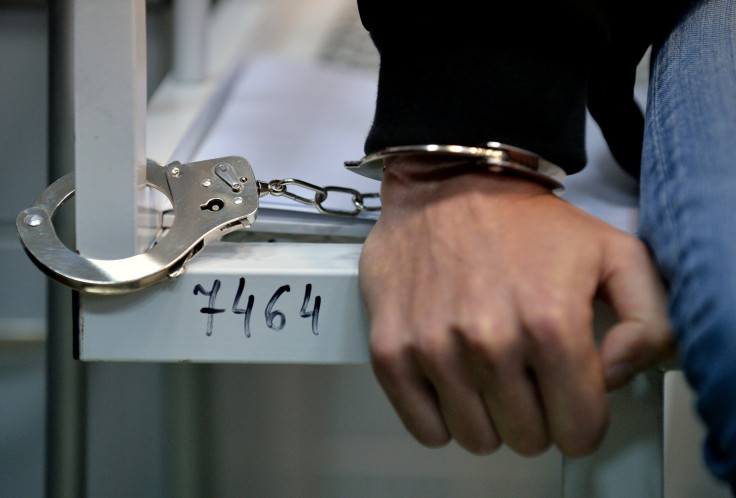 © Copyright IBTimes 2023. All rights reserved.