South China Sea Dispute: Fish Are On The Brink Of Extinction Due To Conflict, Experts Say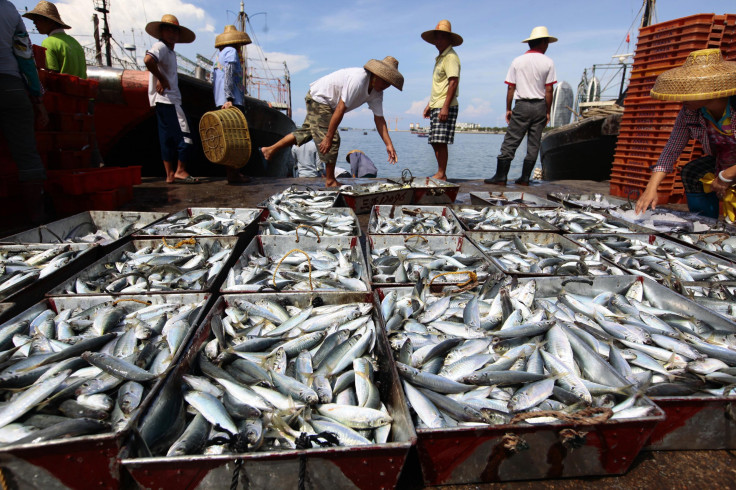 As tensions rise over the disputed South China Sea, certain species of fish in the area are "close to extinction," according to experts. For some species, a new study shows that only 5 percent of the population remains from levels recorded in the 1950s.
"The South China Sea is...under threat from various sources. We need to do something," said Rashid Sumaila, director of the Fisheries Economics Research Unit of the University of British Columbia.
The area, which contains the Spratly Islands, has been a hotbed for conflict. China claims the artificial islands as its own, while the U.S. recognizes the South China Sea as international waters. Other countries, such as Malaysia, Brunei and the Philippines, also have made claims to the territory. China, the U.S. and their allies have sailed naval ships into the area.
Researchers say the conflict is aggravating the depletion of fish in the area because nations compete to fish, resulting in overfishing.
"There are lots of peoples bordering the South China Sea...when you don't cooperate, everybody races for the fish because the thinking is if you don't catch the fish, someone else [from another country] will catch it," Sumaila, who headed the study, said at a press conference in Hong Kong.
The growing appetite and competition for seafood has led to some species, such as coral groupers and Napoleon wrasse, declining by 80 percent in the past eight years, according to the study.
"The most scary thing is the level of decline we have seen over the years. Some species [are facing] technically extinction or depletion," Sumaila.
The World Wide Fund for Nature in Hong Kong warned earlier this year that fish were being taken from "highly unsustainable" sources. A study conducted by the organization found that more than half of the fish in Hong Kong's restaurants came from these sources.
© Copyright IBTimes 2023. All rights reserved.
FOLLOW MORE IBT NEWS ON THE BELOW CHANNELS