South Dakota Governor Vetoes Transgender Bill: School Sports Legislation Is Next Battle For LGBT Rights Groups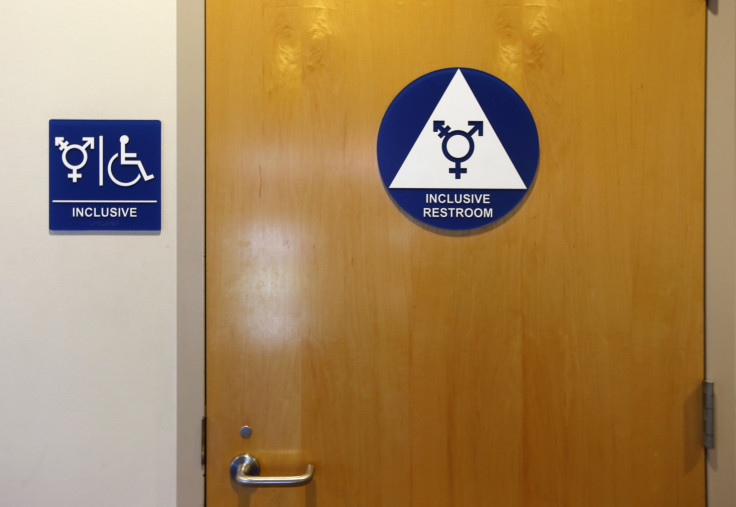 Republican South Dakota Gov. Dennis Daugaard did the right thing by vetoing Tuesday legislation that would have forced transgender public school students into separate bathroom and locker room facilities, a chorus of LGBT civil rights groups said. Many transgender activists had expressed fear that House Bill 1008 would have humiliated transgender students by outing them as different from their biological sexes.
Conservative Christian groups had praised the bill as a way to protect students in South Dakota. "It's a privacy bill; it's a modesty bill. It's sensible, South Dakota common sense," Dale Bartscher, spokesman of Family Heritage Alliance Action, said last month in a statement issued before the governor's veto.
Daugaard, in a statement explaining his decision, reasoned that the bill would have taken away school officials' ability to "determine the most appropriate accommodations for their individual students and [replaced] that flexibility with a state mandate." But activists said the veto, more importantly, protects the health and safety of transgender students in South Dakota and sends a signal to more than a dozen other states considering similar measures.
"Gov. Daugaard made a symbolic statement that South Dakota's transgender students are a valued part of the community and that our state leaders won't be swayed by out-of-state groups that don't have the interests of South Dakotans at heart," Heather Smith, executive director of the American Civil Liberties Union of South Dakota, said in a statement released Monday evening. "People from across the state and country took time to reach out to the governor to urge this veto — that's the true testament of democracy."
Smith's statement was echoed by prominent lesbian, gay, bisexual and transgender organizations around the country, including GLAAD, Lambda Legal and the Human Rights Campaign. "We applaud Gov. Daugaard for his leadership in protecting all of South Dakota's young people," Sarah Kate Ellis, GLAAD's president and CEO, said in a statement. "By vetoing this bill, the governor has sent a clear message that discrimination is not a South Dakotan value."
While offering praise to Daugaard for not allowing "hate and fearmongering to dictate state policy," Lambda Legal staff attorney Kyle Palazzolo urged the South Dakota Legislature to back away from House Bill 1112, which would exclude transgender public school students from participating in high school sports and activities if their biological sex does not match the gender of the team for which they've signed up. The bill is scheduled for a hearing Thursday.
"Like House Bill 1008, 1112 singles out transgender young people for discrimination rather than embracing them at a time that they need our support the most," Palazzolo said.
The Human Rights Campaign also stressed that South Dakota lawmakers should reject the sports-related legislation. "We must keep up the fight to ensure today's veto holds and this other odious bill never makes it to Gov. Daugaard's desk," HRC President Chad Griffin said.
© Copyright IBTimes 2023. All rights reserved.
FOLLOW MORE IBT NEWS ON THE BELOW CHANNELS