S&P 500 Closes at Its Highest Level in Almost Four Years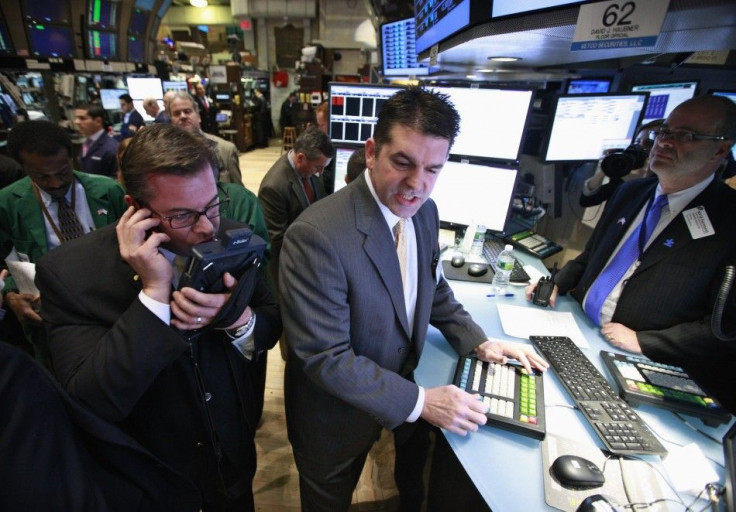 The S&P 500 rose on Friday to close at its highest level since before the collapse of Lehman Brothers Holdings Inc. in September 2008, continuing a pattern of steady gains on apparent signs of U.S. economic recovery.
The broad index has risen more than 8 percent this year, a rally built on a succession of modest gains, with only a handful of losses, none greater than 0.7 percent.
Many analysts expect a more significant pullback, but worries about an impending correction have been blunted by a string of upbeat economic reports.
Friday's positive data included better-than-expected reports on consumer confidence in February and new-home sales in January.
We're grinding higher, but it doesn't seem like there's a whole lot of conviction on either side, said Brian Lazorishak, portfolio manager at Chase Investment Counsel in Charlottesville, Va.
The lack of conviction could be seen in the recent low volumes. A daily average of 6.4 billion shares changed hands on the New York Stock Exchange, NYSE Amex, and Nasdaq this week, compared with a daily average of 7.81 billion shares during February 2011.
Volatility has also remained low, with the CBOE volatility index (VIX) down about 11 percent so far this month.
For the day, the Dow Jones Industrial Average (DJI) fell 1.74 points, or 0.01 percent, to 12,982.95; the S&P 500 Index (SPX) rose 2.28 points, or 0.17 percent, to 1,365.74; and the Nasdaq Composite index (COMP) rose 6.77 points, or 0.23 percent, to 2,963.75.
For the week, the Dow Jones and S&P 500 were each up about 0.3 percent, while the Nasdaq was up about 0.4 percent to close at its highest level since December 2000.
The S&P 500's close was the highest since June 6, 2008, a few months before Lehman Brothers went bankrupt as the global credit crisis spiraled out of control.
The S&P 500 has struggled to climb above last year's intraday high of 1,370.58. The level has thrown up strong resistance in the past week, but a break above it could set the market up for more gains.
Above that level, the benchmark would not be any more overbought than it already is and may in fact bring in some technical buying, Lazorishak said.
U.S. consumer confidence hit its highest point in a year this month despite a strong rise in gasoline prices, while new-home sales fell in January but upward revisions to prior months' sales helped confirm the housing market is in a recovery of sorts.
Advancing stocks outnumbered declining ones on the NYSE by 1,621 to 1,361, while on the Nasdaq, decliners beat advancers by 1,396 to 1,129.
According to Thomson Reuters data through Friday morning, 63.3 percent of the 461 companies in the S&P 500 that have reported earnings have topped expectations. That is below the 70 percent beat rate in the past four quarters, but above the average of 62 percent since 1994.
Salesforce.com Inc. (CRM) shares soared a day after the cloud-computing applications provider posted earnings above expectations. The stock jumped 9.01 percent to $143.64.
Kenneth Cole Productions Inc. (KCP) shares surged 18.52 percent to $15.49 after the company's chairman offered to take it private.
(Reporting by Rodrigo Campos; Editing by Kenneth Barry)
© Copyright Thomson Reuters 2023. All rights reserved.