Speeding Van Knocks Down Cyclist Moving On Bike Path, Shocking Video Shows
A cyclist was injured after a minivan rear-ended him in a hit-and-run accident in Queens, New York, on Monday night.
A video posted on Twitter shows the minivan speeding on the bike lane along a poorly-lit stretch in Greenpoint Avenue near the Long Island Expressway in Long Island City and ramming into the cyclist. The van reportedly hit another car as well.
The entire incident was caught on another cyclist's GoPro camera.
In the 30-second clip, a loud crash can be heard when the van hits the cyclist and it then speeds off toward a red light. The cyclist falls on the ground, screaming in pain.
"Oh my God, are you okay?" the man filming the video asks as he rushes to help the injured man and immediately calls 911.
The Twitter user who posted the video said the driver hit several other cars before colliding into the cyclist. "Police officers viewed the clip and provided an email address for the full video to be sent to," she wrote. "But come on, this bike lane is a death trap."
She further said how the incident is an example of the dangerous conditions cyclists face in New York City. "Drivers may find cyclists annoying, but cyclists are riding knowing that things like this can and do happen all the time."
Cyclists have constantly complained about the Northbound stretch of Greenpoint because drivers often speed up on the narrow roadway. The outline allows one lane of drivers to continue straight toward Sunnyside while the other lane turns right to get on the highway.
Further investigation was underway.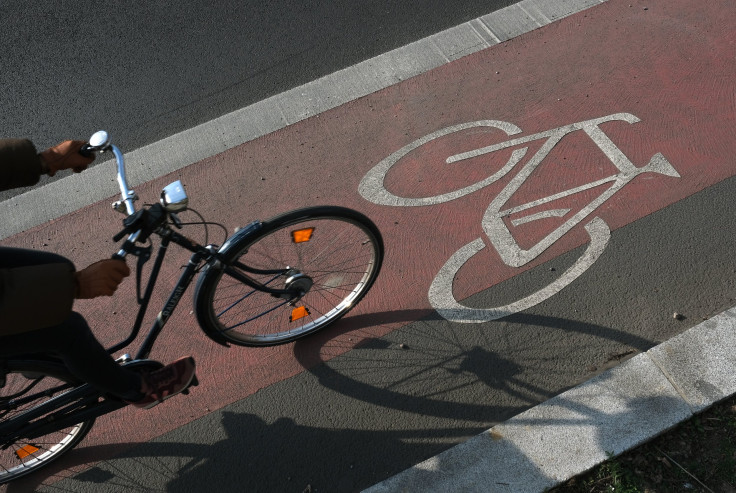 © Copyright IBTimes 2023. All rights reserved.