Spotify Hit With Copyright Lawsuit As Debate Over Streaming Music Royalties And Mechanical Rights Heats Up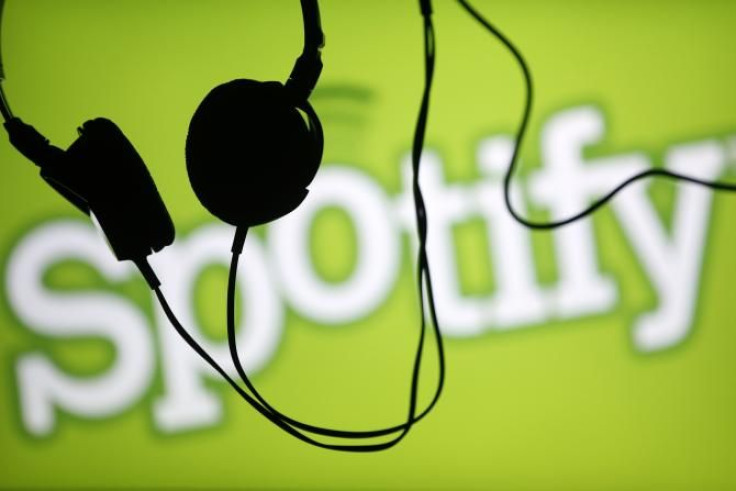 After months of admonishing the major streaming services over scant royalties and a broken payment structure, one of the music industry's most outspoken fair-pay advocates threw down the legal gauntlet Monday with a copyright infringement lawsuit accusing Spotify of willfully distributing copyrighted songs without securing the proper licenses.
David Lowery, frontman for the bands Camper Van Beethoven and Cracker, said in a federal legal complaint that Spotify, the market leader in streaming music, could be liable for up to $150 million in statutory damages for the collective instances of alleged infringement. The lawsuit focuses on payments for "mechanical" royalties, which are flat fees owed to songwriters each time their music is reproduced. Lawyers for Lowery are seeking class-action status for the case.
The lawsuit underscores an increasingly contentious debate around how, and how much, musicians and songwriters will be compensated in the age of streaming music, which now represents the largest share of music consumed in the United States, according to Nielsen Music. Royalties for streaming services are handled differently than royalties for radio, and the payment method — which involves streaming companies passing lists to third parties tasked with doling out payments — is said by many in the industry to be fraught with omissions and inaccuracies. In the lawsuit, Lowery accused Spotify of reproducing and distributing works "despite its failure to identify and/or locate the owners of those compensations for payment."
In addition to being an indie musician himself, Lowery is a vocal artists' rights advocate who last month called on New York Attorney General Eric Schneiderman to investigate streaming music services over unpaid mechanical publishing royalties.
Jonathan Prince, Spotify's head of communications and public policy, admitted the royalty system is imperfect but said the company does what it can to pay artists what they are owed.
"We are committed to paying songwriters and publishers every penny," Prince said in a statement to International Business Times. "Unfortunately, especially in the United States, the data necessary to confirm the appropriate rightsholders is often missing, wrong, or incomplete. When rightsholders are not immediately clear, we set aside the royalties we owe until we are able to confirm their identities. We are working closely with the National Music Publishers Association to find the best way to correctly pay the royalties we have set aside and we are investing in the resources and technical expertise to build a comprehensive publishing administration system to solve this problem for good."
The lawsuit comes during an otherwise cheery holiday season for the streaming music industry, which celebrated a major coup last week when the Beatles, after years of holding out, finally gave in and allowed their music to stream on Spotify and some of its competitors. Daniel Ek, Spotify's chief executive, boasted in a blog post Sunday that Spotify users were enthusiastically embracing Beatlemania and had streamed Beatles songs some 70 million times in the first three days alone.
Christopher Zara covers media and culture. News tips? Email me. Follow me on Twitter @christopherzara.
© Copyright IBTimes 2023. All rights reserved.