Pandora Media Just Got 20 Million Steps Closer To Competing With Spotify And Apple Music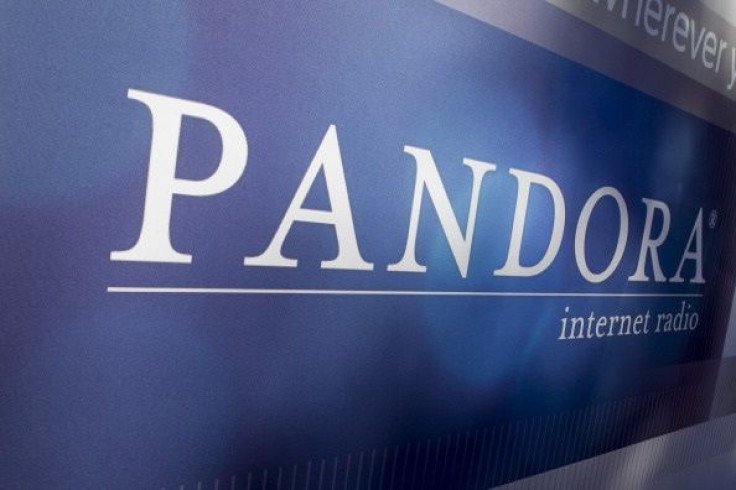 Pandora Media is many steps closer to becoming more like Spotify. Less than two years after the streaming-radio powerhouse reached royalty agreements with the country's biggest performance rights organizations, it has drafted new deals with them, a move that paves the way for the release of an on-demand service. The company said Tuesday it has signed new multiyear licensing agreements with ASCAP and BMI, which control the licenses to more than 20 million musical works.
The deals' terms were not disclosed, though all stakeholders had something nice to say. Elizabeth Matthews, CEO of the American Society of Composers, Authors and Publishers, called her company's deal "a sign of progress" in its push to improve streaming royalties to songwriters; Mike O'Neill, president and CEO of Broadcast Music, Inc., said he was "extremely pleased."
The announcement offers more evidence that Pandora is moving full steam ahead with its plans to develop an on-demand streaming music subscription service like Spotify in 2016. Less than six months ago, a government-run royalty rate court had ruled Pandora was going to have to pay BMI 2.5 percent of its annual revenue, the result of a court case that lasted more than two years. In March 2014, that same rate court had ruled ASCAP was entitled to 1.8 percent of Pandora's revenue, following a similarly lengthy legal battle.
So why, and how, did Pandora manage to whip together two new agreements so quickly? It did so out of necessity. The royalties Pandora pays ASCAP and BMI are for one kind of performance, or play, of a musical composition: a noninteractive stream. If Pandora is going to make good on its promise to have a Spotify-like service available in the next year, it must have agreements in place to pay royalties on interactive streams, the kind that are due when a listener calls up a specific song, on-demand, and presses play.
As for how, it probably met plenty of PRO demands. A BMI spokesman confirmed that the company's new arrangement is comparable to direct deals Pandora has hammered out over the past few weeks. Those deals, while also confidential, have been described as improvements over ASCAP and BMI's negotiated rates.
ASCAP likely got a significant bump too. A number of prominent ASCAP members, including Sony/ATV chief Martin Bandier, called the 1.8 percent ruling a "clear defeat" back when it was announced in 2014.
This flurry of activity was set off in November, when Pandora announced it was going to be acquiring the intellectual property and assets of Rdio, a streaming music service created by two of Skype's founders. Rdio shuts down permanently today.
Since then, Pandora and its lawyers have been busy. It has since closed deals with many of the world's largest music publishers, including Sony/ATV, Warner/Chappell and Downtown Music. It also locked in a measure of stability last week when the government-appointed Copyright Royalty Board set its webcasting royalty rates for the next five years.
Yet for all the progress Pandora has made, it will need all the momentum and help it can get when it sits down with the record labels who control the rights to the recordings this new service will need. Those talks are sure to dominate 2016.
NOTE: This story has been updated to include confirmation from a BMI spokesman.
© Copyright IBTimes 2023. All rights reserved.