Spotify's Original Video Lineup Looks A Lot Like VH1's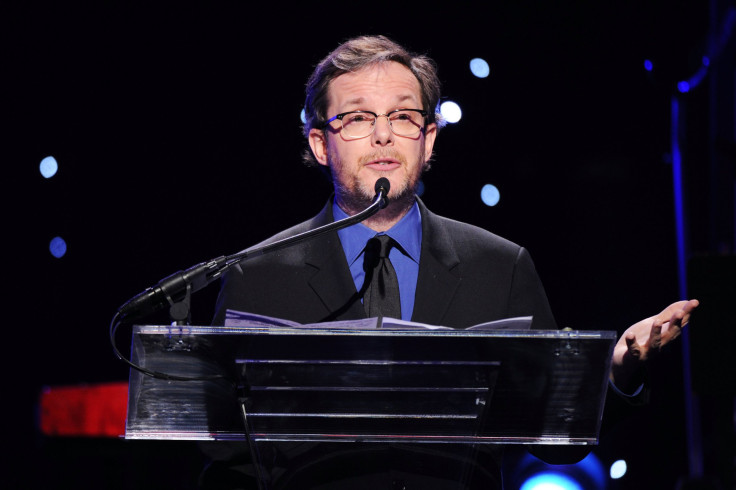 Lights, camera, action: Spotify's original video programs are a reality. Nearly a year after announcing it would get into video, Spotify unveiled its first slate of original programs at a presentation for advertisers Monday in New York. The shows, which take both serious and silly looks at pop music culture, will be available to both free and paid users of the service in the U.S., Canada, the U.K. and Germany.
They include "Drawn and Recorded," an animated series recounting famous moments in pop music history; "Landmark," a documentary series about significant moments in pop music history; a Russell Simmons-produced series called "Rush Hour," in which two musicians are brought together and forced to create something quickly for an audience; "Trading Playlists," which will get celebrities together to talk about what they listen to; and a Tim Robbins-produced mockumentary about searching for the next great electronic dance music star.
While Spotify's video ambitions surprised industry observers when they began emerging last spring, the streaming service's competitors all managed to beat Apple to the punch in announcing or launching original video content. Apple announced it was creating a dramatic series with Dr. Dre; Tidal has launched a standup comedy series, locked up a distribution deal with the web series "Money and Violence" and turned itself into a streaming concert series presenter; Deezer has begun streaming live concerts.
In an interview published Monday with Bloomberg, Spotify's newly hired content partnerships chief, Tom Calderone, said Spotify is also going to try to figure out how to use video to promote artists' upcoming albums. Calderone was formerly president of VH1, the Viacom-owned cable network noted for pop culture-heavy content and nostalgia-laden series like "I Love the '90s"
Spotify will have some catching up to do. Apple Music has already shown it's willing to open up its checkbook to create content around top artists like Taylor Swift and Drake, and Tidal publishes video designed to promote rising artists and their upcoming work on a near-daily basis.
Success with that could help reverse a troubling run of top artists' holding their albums off Spotify for extended periods of time in the days following releases. Just this year, chart toppers including Kanye West, Drake, Beyoncé and the 1975 have kept albums from the service for at least a week.
As these new series roll out, Spotify's content partners, including Vice, ESPN and Comedy Central, will likely be watching closely to see how the video's place inside the Spotify app changes. At the moment, the service's video and podcast content is tucked away "down there with how to unsubscribe and the privacy policy," as Calderone put it.
Making adjustments will be key if any of Spotify's content, whether it's licensed or original, really breaks through. "It's our job to make this stuff famous," Calderone said.
© Copyright IBTimes 2023. All rights reserved.