Spring Break Fun Could Bring Resurgence Of COVID Infections, Expert Warns
As spring breakers gear up to head to the beach, one expert is warning that a resurgence of COVID-19 infections may occur despite the current decline in cases and hospitalizations that have been seen in the U.S. in recent weeks.
As many as 570,000 students are expected to flood Florida's beaches this spring, the Tampa Bay Times reported, with other popular coastal states such as the Carolinas, Virginia, New Jersey, and California also expected to see a medium to high risk for COVID from spring break revelers during the months of March and April, the New York Post said.
"I think it's going to be crazy," Ferdian Jap, co-owner of restaurant Zukku Sushi, told the Tampa Bay Times. "It's going to be packed, and people are going to find that it's all day. There will be no break. No slow time."
Dr. Jill Roberts, associate professor of public health at the University of South Florida, warned spring breakers to remember that the COVID pandemic is not over. She told WFTS, an ABC affiliate out of Tampa Bay, "Right now my message would be that COVID is not gone."
COVID cases in the U.S. have dropped to a daily case average of about 37,000 in the last week, according to data from CovidActNow.org, as reported by the New York Post. But many experts warn that with the mass crowds, the virus numbers could easily rise, especially as the "stealth" subvariant Omicron known as BA.2 spreads.
"The good news for this year is the Omicron wave has really crashed out. The bad news is it's not gone and it still actually has some significant transmission in our area," Roberts told WFTS.
Back in January, the Omicron accounted for 99.9% of all COVID cases in the U.S., according to the Centers for Disease Control and Prevention (CDC).
Roberts continued, "What I would be more concerned about is if we see a blip of a variant. So the Omicron [BA.2] is around. Strains have been detected in the U.S. That's one of the major things that I'll be watching for, just to see if that variant is picking up speed."
Spring breakers are urged to protect themselves by wearing face masks indoors, especially in crowded areas and places where vaccination status may be low.
"So many people do have that pandemic fatigue, but I would say that you have the luxury of having pandemic fatigue, whereas a lot of other people do not. So for people who are immunocompromised, kids under the age of 5, the pandemic is still ongoing and it's still something they have to be aware of," Roberts told WFTS.
According to the CDC, over 216.7 million people in the U.S. have been fully vaccinated with over 96 million eligible Americans boosted.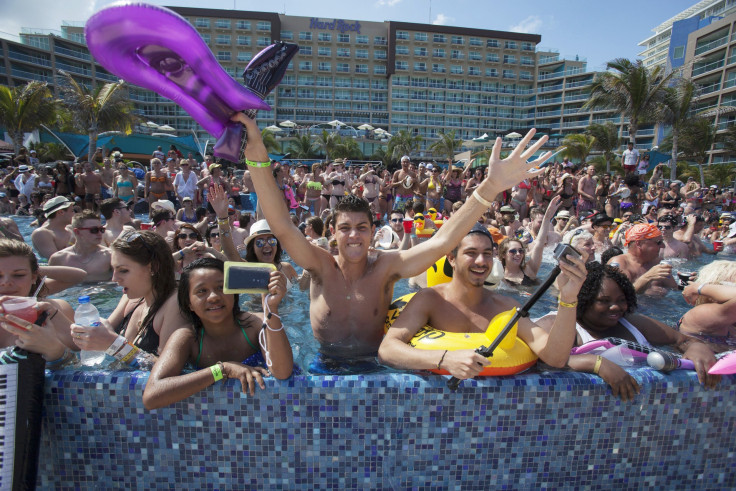 © Copyright IBTimes 2023. All rights reserved.