Spying Flashlight App: FTC Accuses 'Brightest Flashlight' For Android Secretly Delivering User Information To Advertisers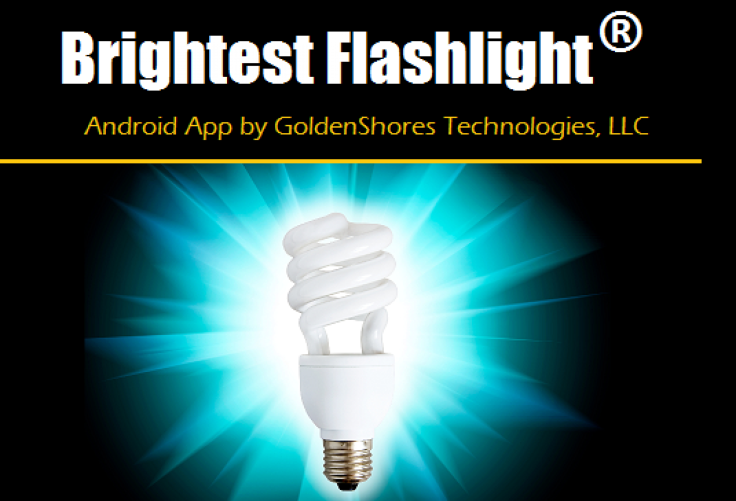 These days, even something as simple as a flashlight function on your smartphone is secretly collecting data. According to the US Federal Trade Commission, the Brightest Flaslight app developed by GoldenShores Technologies for Android devices took ID and location data from millions of users and shared it with advertising networks.
The FTC complaint alleged that GoldenShore's privacy policy said that Brightest Flashlight would only share location data and device identifiers would only be used by GoldenShore, and didn't say anything about sharing that data with advertisers. The FTC also alleged that the option to opt out didn't actually do anything.
Jessica Rich, the director of the FTC's Bureau of Consumer Protection, even took the chance for some wordplay, saying that Brightest Flashlight left consumers "in the dark about how their information was going to be used."
As with other apps, users are asked to accept or refuse the terms of agreement. Brightest Flashlight, however, started collecting user data before the user even made a choice and sending that data to third parties.
GoldenShores reached a settlement with the FTC to be clearer about how information is collected and shared, as well as given users more control over how their information is used. GoldenShores is also required to disclose when, how and why geolocation information is collected, used and shared. Before GoldenShores can collect this data, it is now required to obtain the users' affirmative consent.
GoldenShores must also delete any personaly information it has previously collected through Brightest Flashlight.
© Copyright IBTimes 2023. All rights reserved.
FOLLOW MORE IBT NEWS ON THE BELOW CHANNELS