'Star Wars: Episode 9' Leak: Emotional 'Death' Scene On Snow Planet
"Star Wars: Episode 9" is the last chapter in the Skywalker saga. While the film is expected to bring to a close the trilogy on a happy note, there will be an emotional "death" scene as well. New leaks of the upcoming film confirmed that fans will have to say goodbye to a major character in the franchise.
The following article contains spoilers of "Star Wars: Episode 9."
Some of the big events in the film will happen on the snowy planet of Kijimi. According to a report by Bespin Bulletin, this is the planet where C-3PO (Anthony Daniels) will get his last scene. The character has been a part of all three trilogies of the franchise.
The plot involves the heroes wanting to read the Sith inscription on a dagger. However, C-3PO's programming needs to be altered and his memory will have to be erased in order to accomplish this, which essentially means that the character will "die." The heroes don't want to do this, but the droid volunteers to sacrifice himself for his friends.
Another leak by JediPaxis confirmed C-3PO's death in "Star Wars: Episode 9." This is said to be the most emotional scene in the movie.
The other big death in the second act is that of General Hux (Domhnall Gleeson), who is revealed to be a mole of the Resistance in the First Order. He will help Rey (Daisy Ridley) and the others escape at a crucial moment in the film, and he will be killed by Kylo Ren (Adam Driver) later for treason.
The Sith inscription that C-3PO will translate will lead the heroes to a way finder device that reveals the location of Palpatine (Ian McDiarmid). The fight against the former Emperor will be featured in the third act of the movie.
Palpatine will appear as a dying man who wants to hand over power to the next generation. However, his true motive in "Star Wars: Episode 9" will be to continue to rule by absorbing the Force powers of Kylo Ren and Rey, and transforming into his younger self.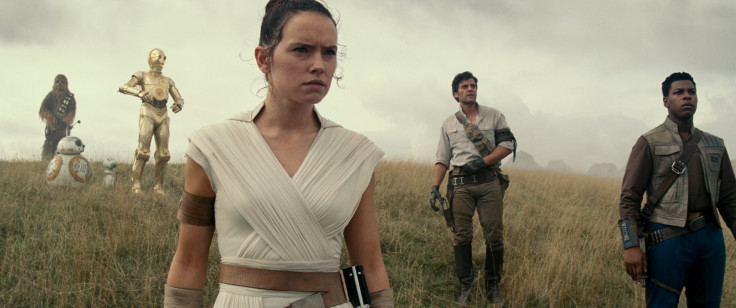 © Copyright IBTimes 2023. All rights reserved.
FOLLOW MORE IBT NEWS ON THE BELOW CHANNELS