'Star Wars' Hyperrealistic Lightsaber Launched On Indiegogo: Buy It Here
KEY POINTS
Lightsaber replica Starglow Sabel has dropped on the crowdfunding website IndieGoGo
Starglow Sabel mimics the features of the cult classic's most distinctive Jedi Knight weapon
The lightsaber imitation comes in two different colors and is fueled by a methanol-based heat source included in the package
"Star Wars" fans can now get the "Starglow Sabel," which claims to be the most realistic example of a lightsaber yet.
The Starglow is a realistic replica of "Star Wars'" most distinctive weapon, mimicking its vibrant light effect. Avid fans of the cult classic know that lightsabers play a significant role in a Jedi Knight's path, and it is no surprise that many want to recreate and get their hands on the iconic weapon.
But unlike other imitations, crowdfunding website Indiegogo does not categorize the newly launched Starglow as a toy.
The lightsaber simulation apparently forms the energy blade from the movie through a laminar flame flow. This simply means that fire and fuel allow the Starglow Sabel to have that iconic glow of a lightsaber.
As for how it works, the fuel uses a directed current of flaming liquid that, in turn, creates a "trail of fire" in the air as it emerges from the metallic handle. This fiery sword can reportedly reach up to 2.5 feet long after three minutes of burning time, producing that almost true-to-life lightsaber feel.
But what really makes the Starglow Sabel creation stand out the most is its uniquely designed nozzle. The feature, which approximately measures around 1 millimeter, is said to have injected fuel under pressure, which is responsible for its thin jet. The fuel that causes it to flare up then passes through a special spiral and eventually gives off the strikingly helical blade of light.
The Starglow, which appears to have flawless handling, is molded in "high-strength aircraft aluminum" and is manufactured using "high-precision equipment" that elegantly molded its complicated metallic shape. Activated with a control button, the new Starglow body boasts ergonomic features and is easy to hold, on top of its already futuristic blueprint.
For every kit of the newly launched Starglow Sabel, two bottles of liquid fuel—which measures 0.1 gallons or 0.4 liters each—are included in the package. A bottle of the methanol-based heat source is enough for eight refuels of the device and allows an approximate 20-minute uninterrupted burning time.
The Starglow Sabel comes in two different colors, green and blue, accurately following the original lightsaber model. Besides setting the sword ablaze, the methanol-based fuel includes special components that tint the sword to permeate either of the two colors.
Creators of the product have also clarified that the Starglow can't be used as a weapon. The lightsaber replica is solely intended as a collector's item or a prop for cosplayers who are aiming to amp up their "Star Wars" character's ensemble.
Fans can now grab their own real-life lightsaber kit via the Indiegogo website.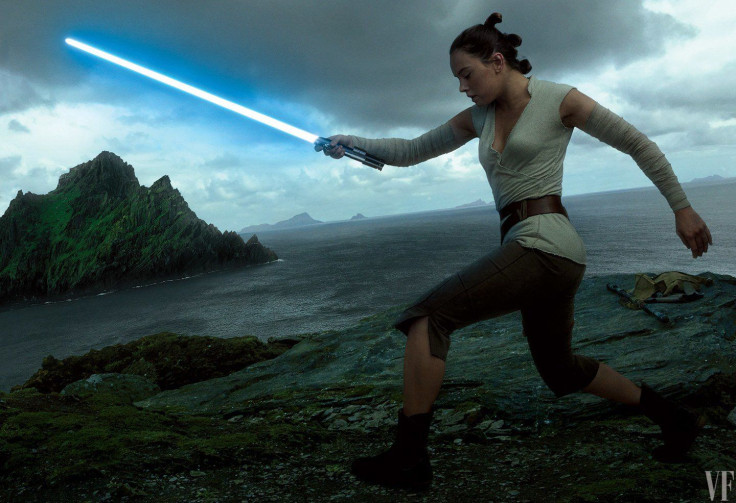 © Copyright IBTimes 2023. All rights reserved.