'Star Wars' Shake-Up: 'Game Of Thrones' Creators Depart Planned New Film Series
In what has seemingly become a trend with LucasFilm's venerated franchise, another set of creators has departed from a "Star Wars" project.
David Benioff and D.B. Weiss, the team best known for creating and running HBO's massively popular "Game of Thrones," have officially exited their planned series of "Star Wars" films, which were reportedly to begin releasing in 2022. The duo cited scheduling issues with their upcoming high-profile Netflix projects as the reason for their departure, Variety reports.
"We love Star Wars. When George Lucas built it, he built us too," the two said in a statement. "Getting to talk about Star Wars with him and the current Star Wars team was the thrill of a lifetime, and we will always be indebted to the saga that changed everything. But there are only so many hours in the day, and we felt we could not do justice to both Star Wars and our Netflix projects. So we are regretfully stepping away."
LucasFilm President Kathleen Kennedy, now an old hand at parting ways with directors, also released a statement praising the hotly debated creative duo on their way out and leaving the door open for a potential return.
"David Benioff and Dan Weiss are incredible storytellers," Kennedy said. "We hope to include them in the journey forward when they are able to step away from their busy schedule to focus on Star Wars."
Benioff and Weiss are the latest in a growing line of creators to depart "Star Wars" projects since LucasFilm was acquired by Disney.
Josh Trank ("Chronicle") departed an unspecified spin-off after his unprofessional behavior on the set of the infamous "Fantastic Four" reboot came to light. Phil Lord & Chris Miller ("22 Jump Street") departed "Solo: A Star Wars Story" midway through filming after their more laid-back and improvisational style reportedly irked Kennedy. They were replaced by Ron Howard.
Most recently, Colin Trevorrow ("Jurassic World") was let go from "Star Wars: The Rise of Skywalker" after Kennedy was reportedly unhappy with several script drafts he submitted, and many also credit the disastrous reception of Trevorrow's "The Book of Henry" for his departure. He was replaced by J.J. Abrams.
Disney CEO Bob Iger had previously confirmed that the first "Star Wars" to be released of "The Rise of Skywalker," set for December 2022, would be Benioff and Weiss's first film, which they would produce as well as potentially write and direct.
With this series scrapped, "The Last Jedi" director Rian Johnson's long-planned trilogy could potentially be moved up, though this has not been confirmed.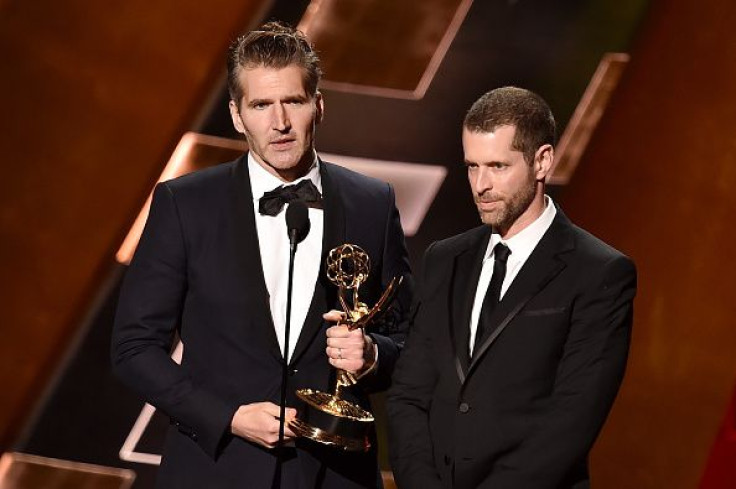 © Copyright IBTimes 2023. All rights reserved.