'Star Wars' Standalone Movie Casting Rumors: Three Actresses Up For Mystery Role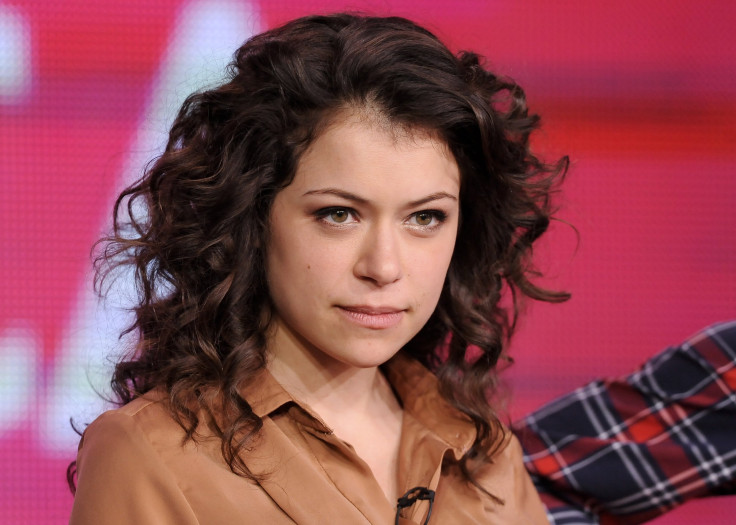 With "Star Wars: The Force Awakens" at the forefront of every science fiction fan's mind, it may be hard to remember that Disney will be releasing a standalone, or "spinoff," movies in the years between Episodes 7, 8 and 9. Now, it looks like the film's creators are starting the casting process.
Precious little is known about the plot of these standalone films. According to ScreenRant, several rumored plotlines include a Boba Fett-led bounty hunting adventure as well as a Han Solo or Yoda origin story. However, if the recent casting rumors are true, it looks like director Gareth Edwards ("Godzilla") is going in a more female-led direction.
According to The Hollywood Reporter, three young actresses have read for an mystery role in the upcoming film. "Orphan Black" star Tatiana Maslany, Oscar-nominated actress Felicity Jones and "Girl With The Dragon Tattoo" star Rooney Mara are all reportedly in the running for the unspecified leading role.
The outlet reports that each actress read for the part as recently as December in the U.K., but no more details about the first movie have been made available. Without knowing what the role is going to be, it's hard to speculate as to which of the three actresses is right for the part. What is without question though, is that each is very deserving of a high-profile role in the iconic franchise.
Maslany is a Golden Globe nominee who captured the attention of Hollywood for her work playing multiple versions of herself on "Orphan Black." While her work has mostly been in television, she does have a few film roles under her belt that might make her the perfect sleeper for the first-ever stand alone "Star Wars" movie.
"The Theory of Everything" star Felicity Jones is nominated for an Academy Award in 2015 for her role in the Stephen Hawking biopic. With Hollywood's wind at her back, she's a coveted casting choice for something that might need a little star power to get going. Unfortunately Jones' involvement comes with an asterix as she's already attached to Ron Howard's upcoming "Da Vinci Code" sequel, "Inferno." As CinemaBlend points out, the filming schedule of that movie might bump into the schedule of the "Star Wars" movie, set for release on Dec. 16, 2016.
Finally, there's Rooney Mara, who first captured the public's eye playing Mark Zuckerberg's (Jesse Eisenberg) ex-girlfriend in "The Social Network." However, what really got people paying attention to this young woman was her spot on performance in "The Girl With The Dragon Tattoo," which earned her an Oscar nomination for Best Actress in 2012.
None of the three actresses are rumored to be starring in "Star Wars: The Force Awakens," but that isn't surprising as the standalone movies are meant to work as isolated stories within the "Star Wars" universe. Following Edwards' film, Josh Trank will direct the second standalone film. ScreenRant believes that the studio might have plans for "Star Wars" premieres through 2020.
Which actress do you want to see play a character in "Star Wars" universe? Sound off with your thoughts in the comments section below!
© Copyright IBTimes 2023. All rights reserved.