Stem-Cell Pros: NFL Players Peyton Manning, Terrell Owens Have Therapy, Reports Say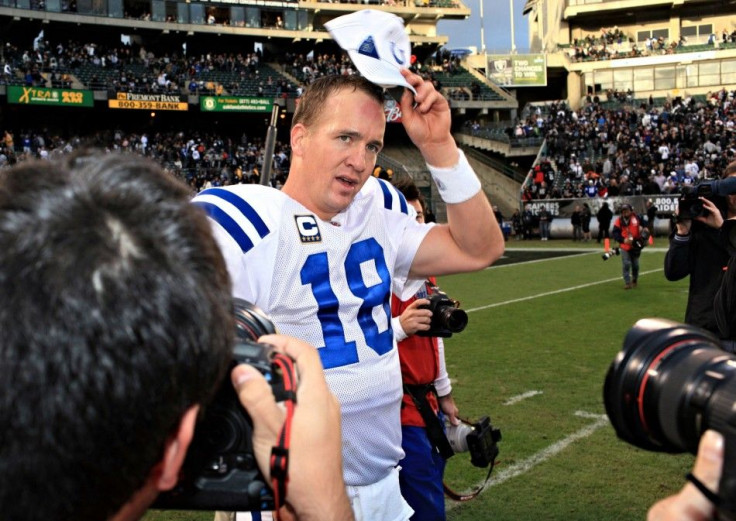 NFL players hoping to extend their playing career apparently don't think stem-cell treatment is a bad idea. Last week came a report that injured Indianapolis Colts quarterback Peyton Manning had stem cell therapy in Europe before having a third neck surgery this month. Now comes a new report that free agent wide receiver Terrell Owens is in South Korea for a three-day stem-cell therapy treatment.
The Korea Times reported Tuesday that Owens, hoping to continue his NFL career, is currently in South Korea for stem-cell therapy on his surgically repaired ACL. Owens has so far been unable to get signed as a free agent, and he's apparently hoping the treatment will speed recovery from the off-season ACL surgery.
Dr. Lee Jung-no of South Korea, president of the Chaum Anti-Aging center, confirmed Owens' visit to the Korea Times.
Mr. Owens starts with therapy Monday followed by the collecting and storing of his stem cells the next day, Lee told the newspaper. We do have our branch hospital in the United States, and Dr. Andrews advised Owens to contact it first, which then led him to visit our office here.
Stem-cell therapy isn't approved in the U.S.
Jay Glazer of Fox Sports reported Sunday that Manning also recently had the controversial therapy. Since Manning went ahead and had a third neck surgery, it is reported that the therapy didn't work.
Just before the start of the NFL regular season the 35-year-old Manning announced that he could not play in the Colts' opener.
To say I am disappointed in not being able to play is an understatement, Manning said in a statement before the start of the season. I simply am not healthy enough to play, and I am doing everything I can to get my health back.
Days later, it was reported that the veteran quarterback had another neck surgery that might keep him out for two to three months.
Manning reportedly decided to have the surgery after consultation with a half-dozen doctors who through the best option would be a one-level cervical neck fusion, whic he had. Manning already had surgery in May to repair a bulging disk.
According to the report, Manning had stem cell therapy in Europe in trying to avoid another surgery -- which could end his career of recovery and rehabilitation doesn't go well.
© Copyright IBTimes 2023. All rights reserved.