Stephanie March Responds To Rumors Of Ex-Husband Bobby Flay's Infidelity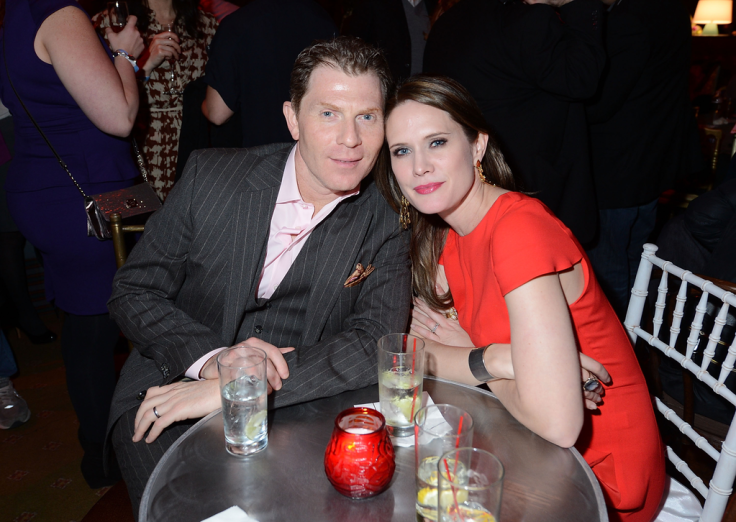 Bobby Flay's divorce from Stephanie March is heating up. After weeks of mud slinging and claims of infidelity, lawyers from each camp are finally responding to the allegations.
"Stephanie is terribly upset by what she has been reading in the paper," March's lawyer told E! Online. The statement was a response to some comments made by the "Law and Order: SVU" star's estranged husband about an allegedly leaked claim of infidelity from March's camp.
According to Page Six, the entire breakup allegedly began when the actress discovered that her husband was having an affair with his assistant. Elyse Tirrell, a singer and actress who worked as a hostess in one of Flay's restaurants, became his assistant in 2008 and many believe they began an affair at some point in the years to follow. A spokesperson for Flay released a statement that neither confirmed nor denied these rumors.
"We will continue to refrain from responding to the continued efforts by certain parties to spread rumors and innuendo. This specific allegation was in a letter sent from one attorney in this case to the other. It was written and then leaked specifically to try to insert this story into the press, and that's unfortunate," the statement to the press said. "Even more unfortunate is that all of this is being done in order to renegotiate a prenuptial agreement that was agreed to over a decade ago and never amended during the marriage."'
Despite the claims, March's camp is whole-heartedly denying the allegations.
"There are profound issues with the agreement that was signed at their wedding but we will deal with those in the court," March's lawyer told Us Magazine. "I'm confident a court will consider the agreement to be unconscionable... Stephanie hopes people will respect her privacy and be sophisticated enough to read through what's coming from the other side."
As previously reported, March's lawyers are battling the conditions of the couple's prenuptial agreement, which sees that the Food Network star only has to pay his estranged wife $5,000 per month for the next five years. In addition, he'll have to pay her a $1 million buyout from their shared New York home as well as a $50,000 stipend. However, March's lawyers are claiming that the terms of this agreement are completely unfair and won't hold up in court. They value Flay at $20 million.
Still, Flay is reportedly getting angry with his soon-to-be ex-wife given that she had the opportunity to not sign the prenup 10 years ago – three days before their wedding. He now feels like leaked news of his alleged infidelity is being used against him so he'll play ball in legal proceedings.
While friends deny Flay's relationship with Tirrell, this isn't the first time that he's been accused of stepping out on his marriage. New York Daily News cites a 2010 controversy in which the 50-year-old chef was allegedly involved with "Mad Men" star January Jones. In addition, an earlier report from Page Six claims that he was romantically involved with his Food Network co-star Giada De Laurentiis as well. However, these are all rumors and there is no hard evidence to support the claims at this time.
© Copyright IBTimes 2023. All rights reserved.