Stephen A. Smith Claims Nobody Cares About What Harry, Meghan Say 'Unless They're Insulting' Royal Family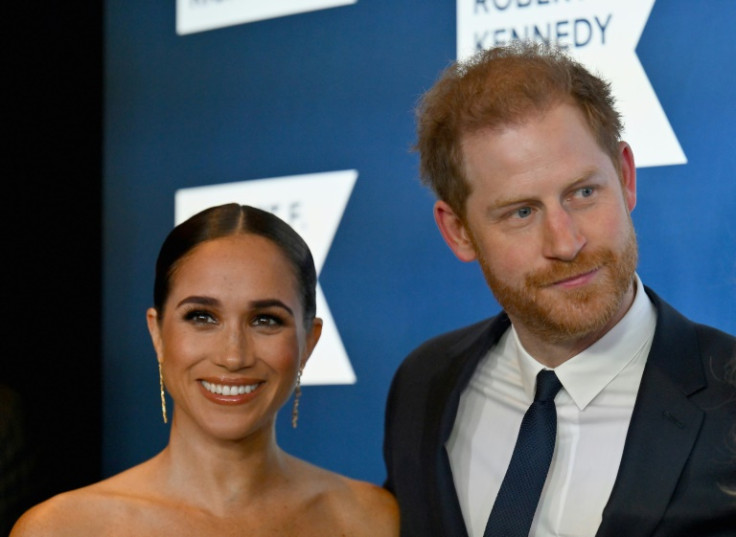 KEY POINTS
Stephen A. Smith said he loves Meghan Markle's "Suits" series and would watch it again
Smith claimed people don't care about what the Sussexes have to say unless they complain about the royals
Smith made the comments after Spotify executive Bill Simmons slammed the Sussexes as "f---ing grifters"
Meghan Markle and Prince Harry only seem to be relevant when they discuss the British royal family, Stephen A. Smith has suggested.
During an episode of "The Stephen A. Smith Show," the ESPN pundit shared his thoughts about the end of the Duke and Duchess of Sussex's deal with Spotify and the audio streaming giant's decision not to renew Markle's "Archetypes" podcast after just one season.
Smith claimed that the Sussexes seem to be interesting to the public only when they are feuding with the royals.
"If Prince Harry and the Duchess of Sussex ain't complaining about the royal family, I don't know if anyone cares what they have to say," Smith said.
"I'm not trying to dog (Meghan Markle) like she doesn't have any talent or anything like that. She did damn good on [the show 'Suits']... I love 'Suits,'" he added, "Matter of fact, I'm gonna watch it again. I love that show. But what I'm saying is, you don't really care what they have to say unless they're insulting their family."
Smith was reacting to comments made last week by Bill Simmons, the CEO of The Ringer and head of podcast innovation and monetization at Spotify, who called Prince Harry and Markle "f---ing grifters" after their deal with the audio streaming giant was canceled.
"'The f---ing grifters.' That's the podcast we shoulda launch with them. I gotta get drunk one night and tell the story of the Zoom I had with Harry to try and help him with a podcast idea. It's one of my best stories," Simmons claimed.
It wasn't the first time the former ESPN personality and sportswriter ripped Prince Harry. In January, Simmons also said that he was "so embarrassed" to share Spotify with the royal.
"Shoot this guy to the sun. I'm so tired of this guy," Simmons said. "What does he bring to the table? He just whines about s--- and keeps giving interviews... Who cares about your life? You weren't even the favorite son... I can't stand him."
Royal commentator and author Kinsey Schofield also previously commented on the axing of the Sussexes' deal with Spotify and Markle's "Archetypes" podcast, describing the couple as "boring."
"But I think innately both Harry and Meghan are incredibly boring," the "To Di For Daily" podcast host said during an interview on Sky News Australia. "And it's hard to listen to a woman preach about feminism when you know that she elevated herself through marrying a prince and that the reason she has the platform that she has to preach down at you is because she married a man and that's really the only reason she has that opportunity."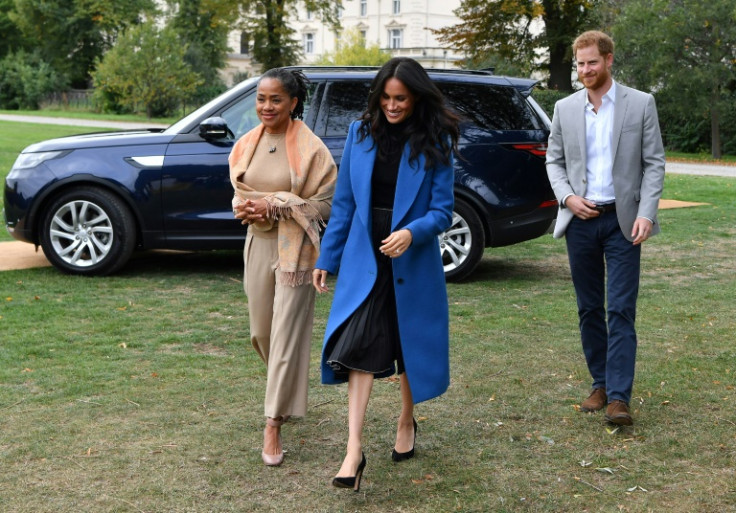 © Copyright IBTimes 2023. All rights reserved.