Meghan Markle Is Telling Executives 'How To Run Hollywood,' Royal Commentator Claims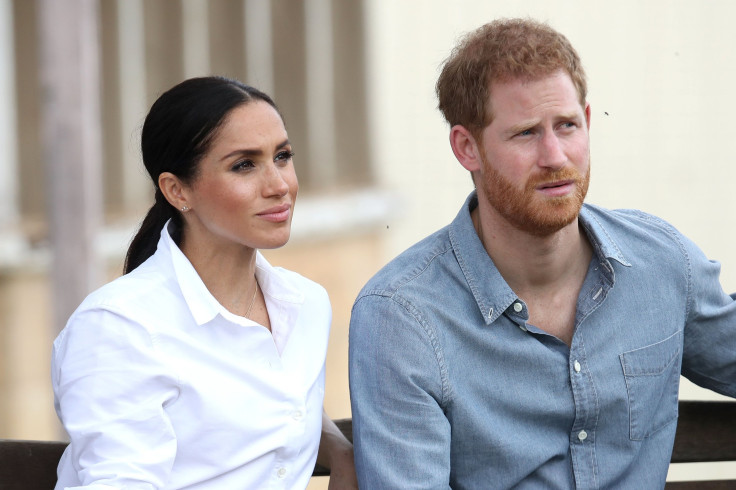 KEY POINTS
Charlie Rae, a former royal editor at The Sun, discussed the recent end of the Sussexes' deal with Spotify
He claimed executives think the pair "don't know anything about" the way things are done in Hollywood
The royal commentator advised Markle to "get a grip"
Meghan Markle and Prince Harry appear to not "know anything" about how things are done in Hollywood, a royal commentator has claimed.
During an interview with TalkTV host Kevin O'Sullivan, Charlie Rae, a former royal editor at The Sun, weighed in on the Duke and Duchess of Sussex losing their deal with Spotify.
"The bubble burst, Kevin," Rae told the host. "There is no doubt about that."
O'Sullivan noted that not only was their deal canceled, but reports have also claimed that Markle and Prince Harry will not receive the full $20 million their deal was reportedly worth because they were not "very productive" during the three years of their partnership with Spotify. The host also mentioned that Spotify executive Bill Simmons accused the royal couple of being "grifters" following the collapse of their deal with the company.
"Spotify has said, 'That's it. You're not going to get the full $20 million.' I guarantee Netflix will follow shortly in scrapping their 80 million-pound deal," Rae predicted. "And let's not forget that Netflix was bitterly angry when they were paying this couple a huge [amount], and they went to CBS to do the infamous Oprah Winfrey [interview]."
The former royal correspondent went on to claim, "There are many TV executives saying these two just don't know anything about the way it was. Most of the salvo goes towards Meghan because she is the dominant one in this partnership when it comes to Spotify and Netflix. And she's now telling executives who've got oodles of experience more so than her acting appearance in 'Suits'... how to run Hollywood. Come on, girl. Get a grip."
International Business Times could not independently verify the claims.
Just months after resigning from their roles as working royals and moving to California in 2020, Markle and Prince Harry inked a multiyear deal with Netflix to develop a range of programming — documentary series, scripted series and more — for the streaming giant.
Later that year, the couple's Archewell Audio landed its multiyear deal with Spotify to produce podcasts and shows.
But last week, the Sussexes and Spotify announced that they had mutually agreed to part ways.
Since signing their deal with the audio streaming giant, the couple produced just 13 hours of programming, including a holiday special in 2020 and Markle's 12-episode "Archetypes" podcast, which was not renewed for another season.
Royal commentator Kinsey Schofield, the host of the royal podcast "To Di For Daily," claimed the fact that only one series and a holiday special were produced during that partnership showed that Markle and Prince Harry are "challenging to work with" and suggested that other brands and companies may now "avoid working with them."
"I think that this is proof that they are challenging," the royal expert claimed during an interview with GB News host Patrick Christys last week. "You saw the BBC come out with that report saying that they would have never shown that Netflix documentary because the editorial was controlled by Harry and Meghan. They're controlling. They're challenging to work with, and that's why they only produced 12 episodes in three years."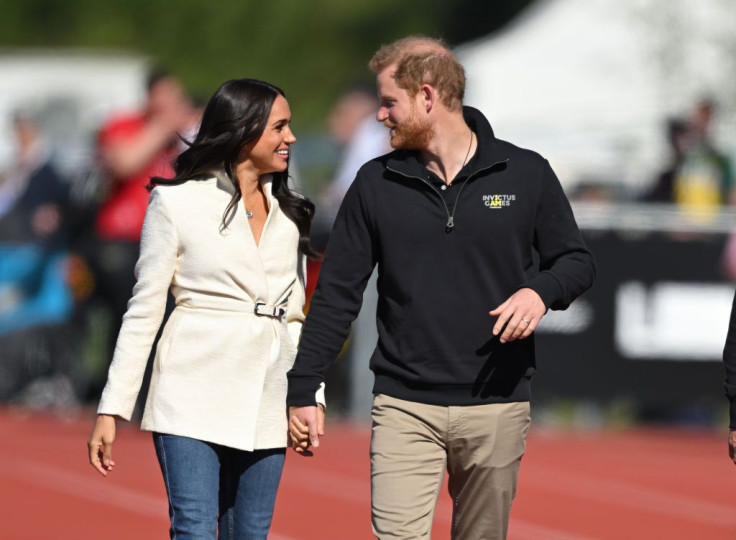 © Copyright IBTimes 2023. All rights reserved.