Stomach Flu Deaths Double Since 1999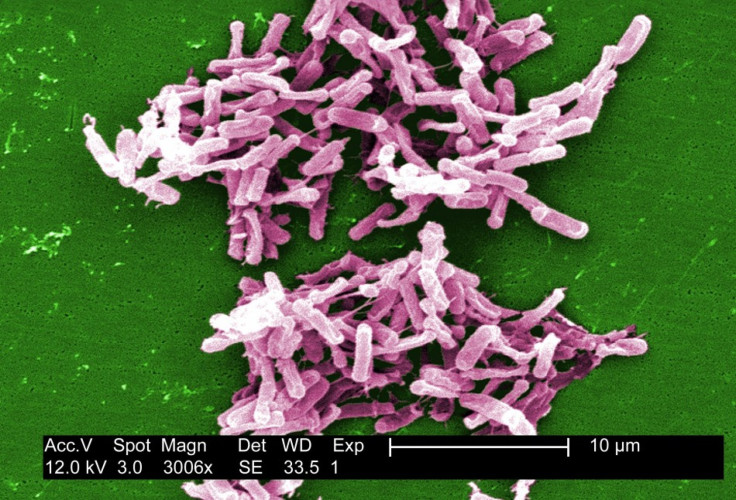 Deaths from the stomach flu more than doubled in the United States between 1999 and 2007, according to a study by the Centers for Disease Control and Prevention. The number of stomach flu deaths increased from 7,000 to 17,000 over the eight year span.
The majority of deaths came from Clostridium difficile (C. difficile), a bacteria most commonly spread in health care settings, according to the study. Epidemiologists found the number of deaths specifically from C. difficile increased fivefold from 2,700 to 14,500 annually between 1999 and 2007.
Epidemiologists attributed the sharp increase in C. difficile deaths to the emergence of antibiotic-resistant strains of the bacteria.
The second-largest culprit of stomach flu deaths was norovirus, a virus transmitted through contaminated food and water. Norovirus killed 800 people per year between 1999 and 2007 and is the leading cause of the stomach flu in the United States, according to the study. Norovirus infects more than 20 million people annually, according to the CDC.
Adults over the age of 65 accounted for over 80 percent of all gastroenteritis deaths.
While C. difficile continues to be the leading contributor to gastroenteritis-associated deaths, this study shows for the first time that norovirus is likely the second leading infectious cause, Aron Hall, study author and epidemiologist at the CDC, said in a statement. Our findings highlight the need for effective measures to prevent, diagnose, and manage gastroenteritis, especially for C. difficile and norovirus among the elderly.
Symptoms of stomach flu include diarrhea, vomiting and abdominal cramps. Fever, fatigue and muscle pain may also occur, depending on the exact cause of the illness.
Dr. Philip Tierno, director of clinical microbiology and immunology at NYU Medical Center, who was not involved with the study, told HealthDay proper hygiene is the best prevention against the stomach flu.
That means good food hygiene, with cutting boards and countertops being sanitized properly, he said. And good home hygiene, by cleaning toilets and sinks. And also personal hygiene: the best thing you can do is wash your hands with soap and water. And you should always wash your hands before touching your face, or before eating or drinking,
Gastroenteritis can only be treated if the cause is bacterial, such as C. difficile, when antibiotics are administered. Diarrhea and vomiting can lead to dehydration, so no matter what causes the stomach flu, the most important thing is to stay hydrated, according to the CDC.
Medical expenses, lost productivity, death, and other costs from the stomach flu total $6.9 billion annually, according to the Partnership for Food Safety Education, a nonprofit organization that seeks to educate the public about food safety.
Epidemiologists presented the findings at the International Conference on Emerging Infectious Diseases in Atlanta on Thursday.
© Copyright IBTimes 2023. All rights reserved.