Stormy Daniels' Crowdfunding Money Meant For Legal Fees, Michael Avenatti Says
After adult film star Stormy Daniels claimed her lawyer Michael Avenatti had not been transparent about how funds from her crowdfunding pages were being used, the latter defended himself against the allegations.
It all started when Daily Beast published a report Tuesday revealing how Avenatti had set up a second crowdfunding page on behalf of his client months after the first one - also set up on Crowd Justice - which collected over $100,000 in just one day and went on to accumulate more than half a million dollars thereafter. The report added the latest fundraising effort had not been authorized by Daniels.
However, shortly after the report was published, the second crowdfunding page was taken down and the error "Page Not Found" popped up every time one tried to access it. Even the first virtual fundraiser stopped accepting any new pledges.
When Daily Beast reached out to Avenatti, he explained in detail the agreement that he had struck with Daniels, adding that he had always been an "open book" with his client as to how the funds would be spent.
"The retention agreement Stormy signed back in February provided that she would pay me $100.00 and that any and all other monies raised via a legal fund would go toward my legal fees and costs. Instead, the vast majority of the money raised has gone toward her security expenses and similar other expenses. The most recent campaign was simply a refresh of the prior campaign, designed to help defray some of Stormy's expenses," he told Daily Beast on Wednesday.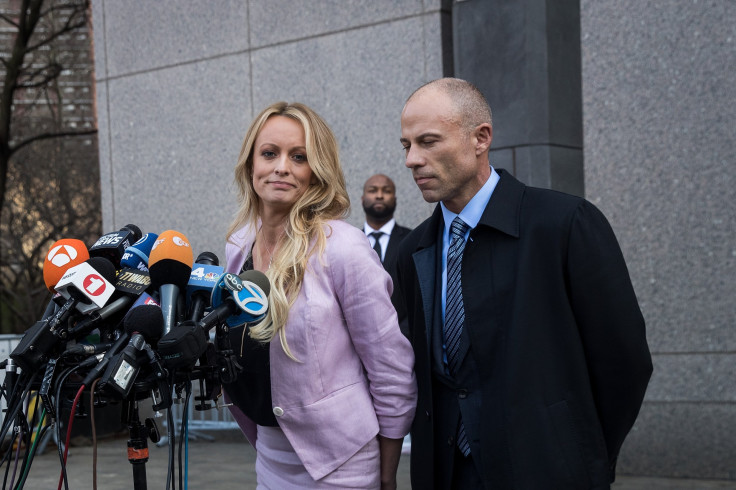 When asked to provide a breakdown of the expenses that the money from the fundraisers would be directed toward, Avenatti simply pointed to "the areas identified on the page." The description section of the fundraising campaign launched March 14 mentioned that Daniels needed the money to pay "attorneys' fees; out-of-pocket costs associated with the lawsuit, arbitration, and my [Daniels'] right to speak openly; security expenses; and damages that may be awarded against me."
"For instance, Stormy's security detail has cost hundreds of thousands of dollars, especially due to the high level of death threats. The other out-of-pocket costs of the litigation are also extraordinary [and I'm not speaking of attorneys' fees]. Trump and Cohen have spent millions in their defense," Avenatti elaborated in his statement, adding he hadn't "received a dime in attorneys' fees" having spent "over a thousand hours of attorney time on the case at a value of over $1,500,000."
Daniels, however, maintained Avenatti had not treated her with the respect that a defense attorney shows his or her client, and when she confronted him earlier this week to get an account of how the crowdfunding money was being spent, he launched a second campaign without an explanation.
"He repeatedly refused to tell me how my legal defense fund was being spent. Now he has launched a new crowdfunding campaign using my face and name without my permission and attributing words to me that I never wrote or said. I'm deeply grateful to my supporters and they deserve to know their money is being spent responsibly," she said.
In addition, she also claimed Avenatti had filed a defamation suit against President Donald Trump without her consent. The suit ended up being dismissed in court, with Daniels being ordered to pay the POTUS' legal fees, which amounted to $350,000.
© Copyright IBTimes 2023. All rights reserved.