'The Strain' Season 2 Spoilers: Episode 11 Synopsis Released; What Will Happen In 'Dead End'? [VIDEO]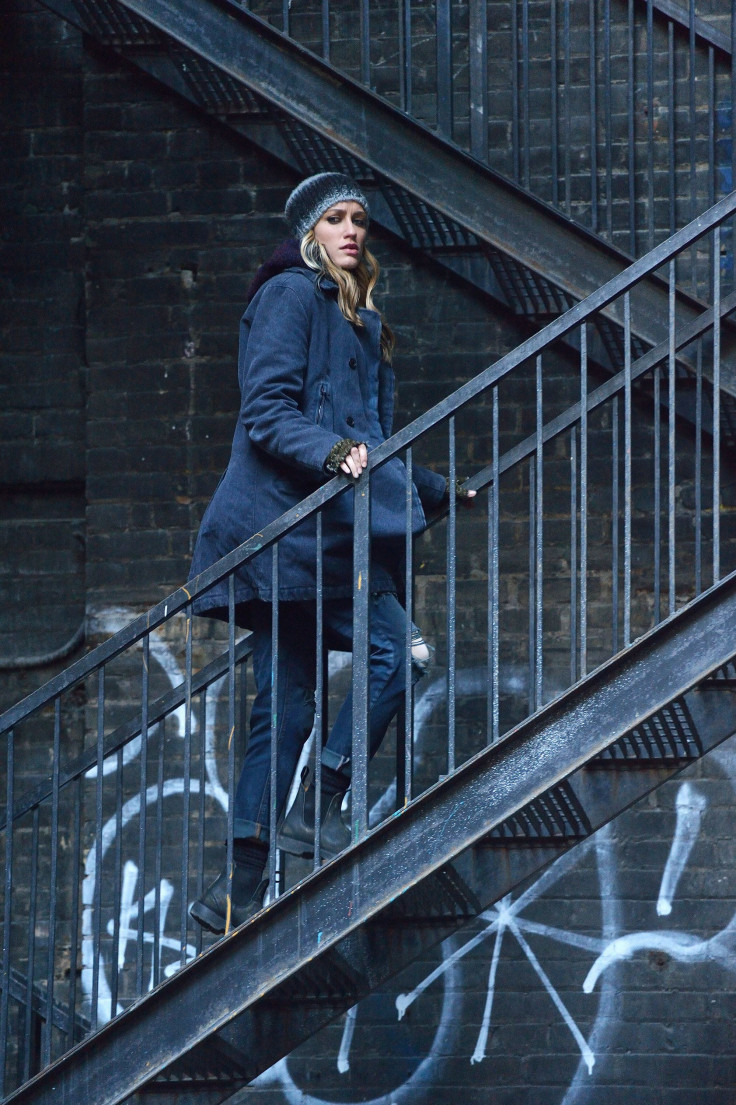 After an attempt to assassinate Eldritch Palmer (Jonathan Hyde) failed, Eichorst (Richard Sammel) appears to be looking to even the score with Eph (Corey Stoll) by taking Dutch (Ruta Gedmintas) hostage. When things came to a close in episode 10, Dutch was shown chained up and being reeled in to Eichorst, but it was unclear if she would live or die. Her fate will be revealed on FX's "The Strain" episode 11, titled "Dead End."
The synopsis for episode 11 reveals Eph, Nora (Mia Maestro) and Fet (Kevin Durand) will search New York for Dutch in the hopes of saving her before she gets turned into a strigoi or killed. Fet loves Dutch and will likely do whatever he can to bring her back, but will they be able to reach her in time? The promo video for episode 11 shows Dutch asking Eichorst what he's going to do to her, to which he coldly replies, "everything."
Setrakian also ran into trouble in his hunt for the Occido Lumen. After searching several addresses throughout the city, he finally found the correct address for Rudyard Fonescu (David Schaal). Once he was inside the apartment, he found the Occido Lumen, but was shortly hit on the head from behind by someone. This person, likely Fonescu, then took the book from Setrakian and left him lying there.
In the promo video, Setrakian tells Fonescu that "the fate of the world is literally in your hands," as Fonescu possesses the Occido Lumen, the book Setrakian believes can stop the Master. Fonescu and Setrakian have crossed paths before and it will be interesting to see if Fonescu agrees to help and gives the book to Setrakian ... or if he has more sinister plans with the book.
It has been over two weeks since the last time we saw Gus (Miguel Gomez), Angel (Joaquín Cosio) and Mr. Quinlan (Rupert Penry-Jones). The last time we saw them, Mr. Quinlan had just recruited Gus to join his fight and help him stop the Master once and for all. Before he could do that, Gus has to make sure he gets Aanya Gupta (Parveen Kaur) and her family to safety so the Master doesn't hurt the ones he loves anymore. Gus and Angel have looked like they're a team, but Angel works for the Guptas. It will be interesting to see if Angel chooses to stay with the Gupta family to try and protect them or if he will team up with Gus and Mr. Quinlan.
The Master accepted Palmer's request to heal Coco (Lizzie Brocheré) last episode, but in the process she saw the evil force that he's been working with. Will her eyes finally be open to what Palmer has been doing or will she continue to be oblivious?
"The Strain" Season 2, episode 11 will air on FX on Sunday, Sept. 20, at 10 p.m. EDT.
© Copyright IBTimes 2023. All rights reserved.