'Stranger Things' Star Jamie Campbell Bower Addresses His Addiction And Mental Health; Celebrates Sobriety
Jamie Campbell Bower opened up about his addiction, mental health issues and sobriety.
The 33-year-old actor, who played Peter Ballard in the Netflix popular series "Stranger Things," took to Twitter on Wednesday to address his addiction and celebrate more than seven years of being sober.
"12 and a half years ago I was in active addiction," Bower wrote. "Hurting myself and those around me who I loved the most. It got so bad that eventually I ended up in a hospital for mental health. I am now 7 1/2 years clean and sober. I have made many mistakes in my life."
Bower went on to share that each day is a chance to start again and encouraged those who are struggling with addiction but are unable to overcome it.
"Atone for mistakes and grow," he continued. "For anyone who wakes up thinking 'oh god not again' I promise you there's a way."
The actor shared that he is grateful for being at this stage in his life. "I'm so grateful to be sober. I'm so grateful to be," he concluded. "Remember, we are all works in progress."
Singer Lauren Samuels, who worked with Bower on the musical "Bend It Like Beckham," commented, "I remember when you were writing the days on your hand during rehearsals. It's incredibly impressive how far you've come dear Jamie x."
Bower replied, "There is no way on this earth that I would have done this without you. I am literally in your debt forever x." Many fans wrote in the comments section that they feel very proud of the actor.
The actor previously spoke about quitting drugs in 2019. He shared how he was in recovery and the first thing he learned was to be "super honest" about his feelings - be it guilt, shame, fear or sadness.
"The most important thing is, and it's the hardest thing to do, is just express exactly what it is that you're feeling," he told the i-D magazine at that time.
On the work front, Bower will be next seen in the movie, "True Haunting" as Ed Becker. The flick is slated to release in 2023.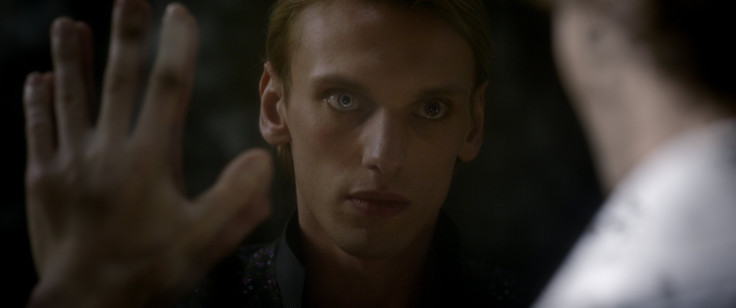 © Copyright IBTimes 2022. All rights reserved.
FOLLOW MORE IBT NEWS ON THE BELOW CHANNELS