Stray Kids' Bang Chan Shows Off Muscular Body In Boxing Video; Fans React [Watch]
Stray Kids' Bang Chan sent his fans into a frenzy after posting a shirtless boxing video on TikTok. At least four topics dedicated to the clip were trending on Twitter as fans, known as STAY, reacted to his latest social media upload Thursday.
"Wow shirtless boxing chan on my bday what a nice present," one fan wrote on the microblogging platform.
Another supporter could not get over Chan's muscular physique and wrote, "No You don't understand, I will never recover, this has changed My life and me as a person, there is a before and after Bang Chan shirtless boxing, the universe has shifted."
"Shirtless Chan boxing is my new obsession," wrote another fan in all caps, echoing the same sentiment about the 25-year-old "Charmer" singer.
Chan's boxing clip was part of a series of short clips uploaded by Stray Kids on their music label's TikTok account in celebration of "STAY week."
Aside from sharing his boxing session at the gym, Chan also showed backstage moments during their "Maniac" world tour. One part of the clip shows the Australian-born idol clowning around with rappers Changbin and Han followed by the group putting their hands together as a symbol of unity during a show. The clip proceeds to show the "Thunderous" producer sharing the camera with Lee Know, Seungmin and I.N before lounging on a couch.
Chan also included footage showing him in a sleeveless top at the gym which perfectly shows his muscular body. He ended his compilation video with a clip of him hitting the bed and flashing the peace sign for fans.
Previously, excited fans missed out on Chan after he was mistaken as one of the bodyguards in the airport when Stray Kids arrived in Seoul after a short vacation on Jeju Island in May. Fans criticized the bodyguards for allowing the K-pop singer to walk far behind the other members without a security detail. But in a live broadcast in the same month, Chan said he intentionally pulled away from the crowd as it was too "chaotic."
He added, "The security was looking for me, but then I told them to just take care of the kids because no one was near me anyway so I was like, 'Oh yeah just take care of the kids, right now they're more in danger so yeah please take care of them.' I was completely fine."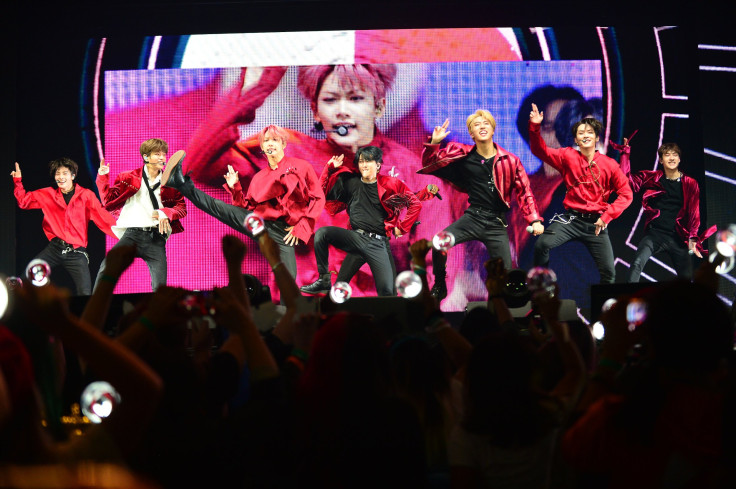 © Copyright IBTimes 2023. All rights reserved.