Stray Kids' 'Maniac' World Tour Dates Announced; 'And More,' Tweet Fans
Stray Kids is heading to 11 cities in three countries for the group's second world tour.
The group's "Maniac" world tour will begin in Seoul on April 30. After a two-day event, the team will travel to Japan. They will perform in Kobe on June 11 and 12 and in Tokyo on June 18 to 19 before flying to the U.S. The boyband is scheduled to perform in Newark on June 29 and in Chicago on July 1. This will be followed by shows in Atlanta on July 3, Fort Worth on July 6, Los Angeles on July 9, Oakland on July 12 and Seattle on July 14. The "Christmas EveL" singers will then return to Japan for their twin shows in Tokyo on July 26 and 27.
The schedule was announced on the official Twitter page of the group Sunday.
However, Stray Kids fans, known as STAY, had mixed reactions regarding the tour dates. The topic "And More" started trending on Twitter as the fans asked the group to have more shows in South Korea.
"'AND MORE' TRENDING WITH 1.45 MILLION TWEETS @Stray_Kids besties look what you've done," one person tweeted.
Another user uploaded the image of a map showing the countries where the group will not be performing as part of the "Maniac" world tour.
Another fan tweeted a clip of Stray Kids leader Bang Chan pretending to be crying and wrote, "Me after seeing my country isn't on the list for Stray Kids world tour."
But fans need not be disappointed as the fourth generation boy group will soon reveal more dates on their upcoming tour, Soompi reported.
Meanwhile, the "God's Menu" singers have released the tracklist of their upcoming comeback album, "Oddinary." The seven songs included in "Oddinary" are composed and produced by the Stray Kids members themselves. These are "Muddy Water," "Waiting For Us," "Lonely St.," "Freeze," "Charmer," "Maniac" and "Venom."
The group released a teaser trailer for the track "Venom" on Sunday.
The 57-second trailer shows the group running away from an unseen enemy before they are seen singing "Spiderweb" inside a boxing ring.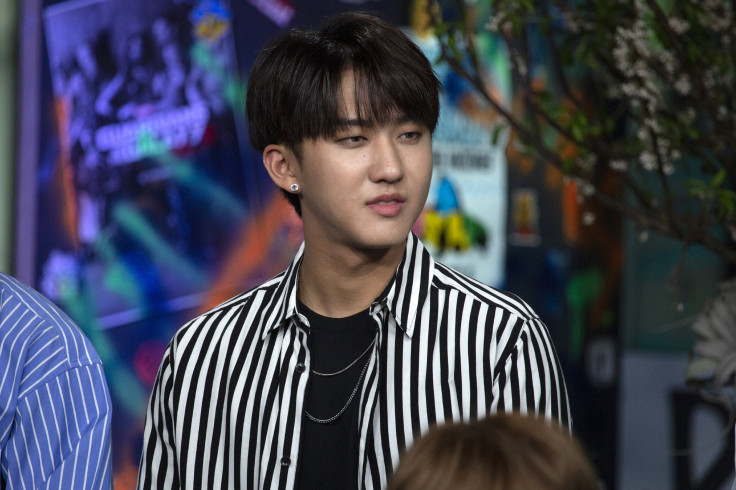 © Copyright IBTimes 2023. All rights reserved.