Strong Magnitude-7.1 Earthquake Shakes Chile On Sunday Evening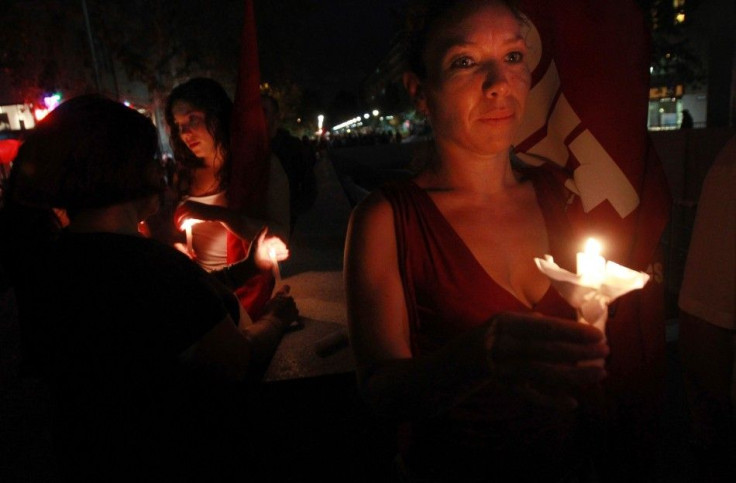 A magnitude-7.1 earthquake struck Chile on Sunday at 7:37 p.m. local time (6:37 p.m. EDT), according to the U.S. Geological Survey.
At a depth of 21.6 miles (34.8 kilometers), the quake's epicenter was 136 miles (219 kilometers) south-southwest of the capital city of Santiago, the USGS reported.
Residents fled their homes as the temblor shook television sets, kitchen cabinets, and tables in Santiago, but there were no immediate reports of either serious damage or serious injuries, according to Reuters. However, the mayor of the town of Parral subsequently told a local radio station that the fatal heart attack of a 74-year-old woman has been attributed to the event, Reuters said.
Onemi, Chile's main emergency agency, initially ordered evacuations of some coastal areas as a precaution, but later revoked the decision, Reuters reported. However, authorities have since reordered a coastal evacuation in the Maule central region as a preventive measure in case the tremor generates a tsunami, Reuters said.
The earthquake hit the same region that was struck by an even stronger magnitude-8.8 quake in 2010 that led to the deaths of about 500 people.
The temblor was the second of significant size to be felt in the capital city in as many days, according to the Santiago Times. The other tremor hit on Saturday at 4:28 a.m. local time (3:28 a.m. EDT), the USGS reported. The epicenter of that magnitude-5.1 event was 27 miles (45 kilometers) north-northwest of Santiago, the USGS said.
© Copyright IBTimes 2023. All rights reserved.