'Succession' Cast Net Worth: Here's How Rich The Actors Who Portray Wealthy Roy Family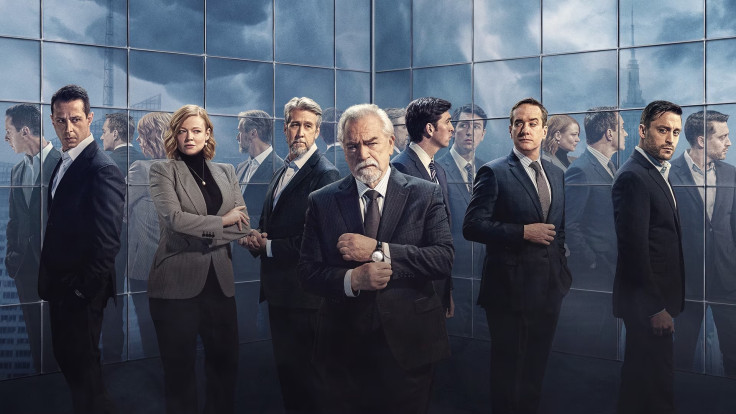 KEY POINTS
HBO's "Succession" has reached its finale after four seasons
Brian Cox reportedly earned up to $500,000 per episode
The rest of the main cast renegotiated their salary
HBO's "Succession" may have reached its finale, but it will still be the talk of the town until the next best thing drops on the most popular streaming sites. While countless shows have already tried to give a glimpse into the life of the rich and enterprising, the characters of "Succession" prove that there are other motivating factors behind each person's actions. Of course, these characters would not be brought to life in such clear detail without the actors who portrayed them. While some of them have been acting for years, others will be remembered first for their contribution to the show.
Let's take a look at the net worth of the cast of "Succession" and who had the biggest salary in the final season.
1.
Brian Cox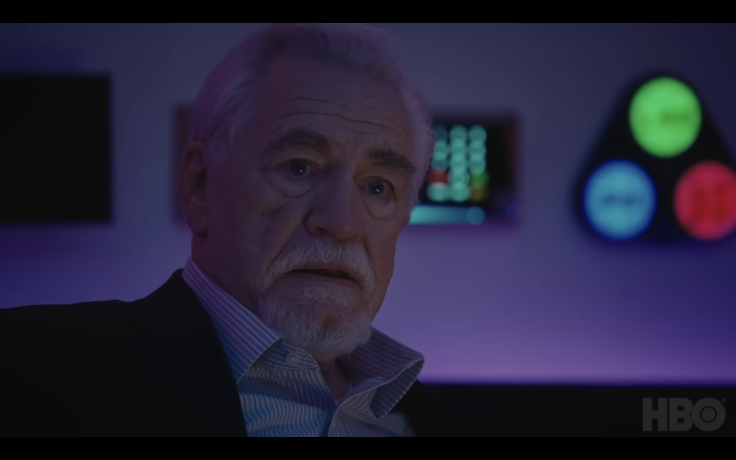 In season 3 of the successful HBO show alone, Brian Cox reportedly earned approximately $5 million. Playing the role of the patriarch of the powerful Roy family, Logan Roy, it made sense that he renegotiated for a higher salary. According to Deadline, everyone in the cast of "Succession" renegotiated their salaries around the same range, but Cox renegotiated his salary to $400,000-$500,000 per episode. His net worth is $15 million, and while "Succession" surely played a part in this, he has also had other projects contributing to his successful career.
"I still believe this, maybe Logan isn't dead," Cox said, talking about the fate of his character in the finale season of "Succession." "This could be part of an elaborate ruse to find out. Well, if you think about it, from Logan's point of view, he has to find out, how are his children going to behave when he dies, what will then happen? And the only way to do that is to fake his death and actually, at some distant point he's observing the chaos that is following."
2.
Jeremy Strong
Jeremy Strong, who played Kendall Roy on HBO's "Succession," reportedly earned around $300,000 to $350,000 per episode, similar to the rest of the main cast. His salary from playing his character for four seasons contributed to his net worth of $4 million, along with other projects such as "Zero Dark Thirty," "Selma" and "The Big Short."
According to Strong, it's difficult for him to watch his character. "It's a disaster in slow motion for him, and it's excruciating for me to see it all unfold the way that it does. I found myself wishing that things would happen differently," he told Vanity Fair.
Strong's character Kendall Roy is the second-oldest son of Logan Roy and the frontrunner to lead Waystar Royco upon their father's death. However, gaining the trust of his father has proven difficult over the years.
3.
Sarah Snook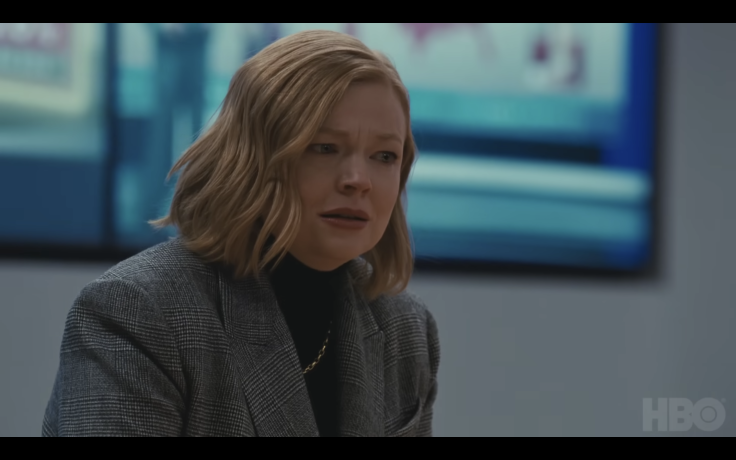 Sarah Snook, who portrayed Siobhan 'Shiv' Roy, also earned around $300,000 to $350,000 per episode after the cast renegotiated their salaries. Though Snook has been active in the acting industry for years, her role as Shiv can be considered her first major role. This would put her net worth of $4 million into perspective.
Known for her sharp retorts as Shiv, Snook sometimes wondered how her portrayal of Logan's only daughter translated to people's perception of her in real life. "I wonder whether people think that I'm a b---h," Snook told Vogue Australia. "I like that she's forthright, that she speaks her mind. She believes that she's allowed to be in any room because she could probably buy the building. She's still waters run deep. There's something else going on down there, like her dad, a volatility."
4.
Keiran Culkin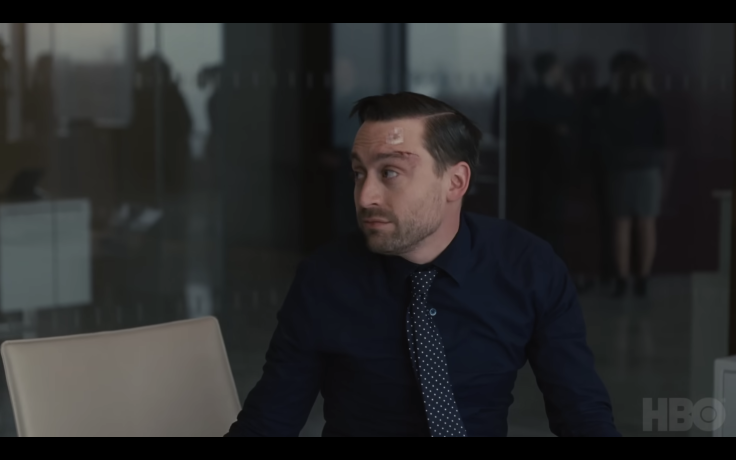 Portraying Roman Roy and seeing the show end after its fourth season gave Keiran Culkin a mixture of emotions he said he has not processed yet. Though he has been an actor since he was a kid, his earnings of around $300,000 to $350,000 per episode from the fourth season of "Succession" had a huge role to play in his $5 million net worth. Culkin earned $1 million per season on the first two seasons of "Succession," which jumped to $3.5 million for the third and fourth seasons.
Mentioning a previous conversation with show creator Jesse Armstrong, Culkin said he felt the show was ending after Armstrong explained the plot of season four. Initially, Armstrong said it could be the end, but when they did the table read for the last episode, Armstrong revealed that it was indeed the end of "Succession."
"While Jesse was telling us, and some people were crying in the room, he goes, 'But it's been a wonderful experience. And, you know, and I think that this is how it has to end — unless maybe there is a way forward,'" Culkin shared. "He did it after we were finally absorbing the information. Then he pulls it back and says, 'Maybe there is a reality where it could be — oh, maybe never mind. I don't want to take your goodbyes away from you.'"
5.
Alan Ruck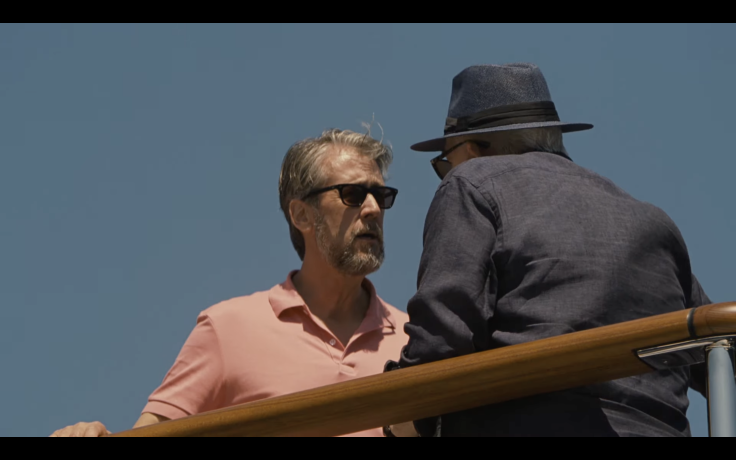 Alan Ruck, who played the role of Connor Roy and who earned the same salary ballparked at around $300,000 to $350,000 per episode, has a net worth of $12 million. His roles in "Spin City," "Ferris Bueller's Day Off," "Speed," "Star Trek Generations," "Twister" and "Bunheads" might have something to do with it.
While Connor was regarded as the comic relief character in the show, his character arc took a turn in season three when viewers saw a glimpse of him standing up for himself. "Connor has been the butt of jokes. He's been subjected to eye-rolling. He's been told he's an idiot. He's been told to be quiet. And we can assume that this is the way Connor has been treated, first by his father, and then by his siblings, for his whole life. And so what you basically just have to do... even if it's pretend, when somebody says you're an idiot, you feel it," Ruck said about playing the role.
When asked if his character Connor should be the president, Ruck answered, "No! That might be the end of the United States as we know it. Well, I mean, stranger things have happened, as we all know, but no, I don't think it would be a very happy four years for most people. It would be troubled."
6.
Matthew Macfadyen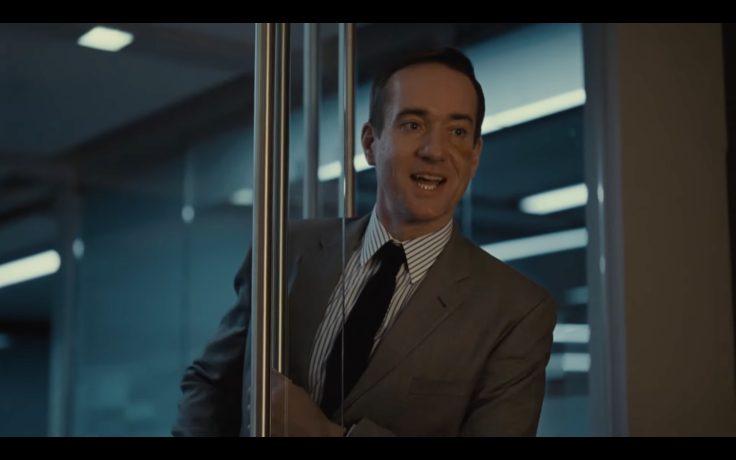 Playing the role of Thomas "Tom" Wambsgans has earned Matthew Macfadyen roughly $300,000 to $350,000 per episode, similar to the rest of the main cast of the show. His net worth is around the same figure as well – $5 million – despite playing the memorable role of Mr. Darcy in "Pride and Prejudice" before he acted on "Succession."
With the chaotic and double-dealing ways of the Roy siblings, Tom becoming the CEO of Waystar Royco was a surprise that made sense. According to Macfadyen, Armstrong told him that his character would take over Waystar around episode four or five of the final season. "He'd always been very open. He said, 'If you want to know, come and see me.'"
"I'd always chosen not to know because it's kind of neither here nor there really. You just sort of play the episodes as they come in. But I thought I would quite fancy knowing because I thought it might very well be the last season. He laid out the story of the season, but then, of course, as an actor, you sort of forget about it. In a funny way, you forget the details as a sort of self-protective thing because they may change their mind. Also, it's really exciting when the scripts come in and you're like, 'Oh my god,' you know?" he added.
7.
Nicholas Braun
Gregory "Greg" Hirsch, portrayed by Nicholas Braun, was an unassuming character at the start of "Succession." But he has proven to be one of the most memorable characters through his development over the years. Braun proved his acting chops in his first major role, and his salary on par with the rest of the main cast at around $300,000 to $350,000 per episode is a testament to it. His net worth is $4 million.
After playing his role for 39 episodes from 2018 to 2023, Braun has had some memorable moments on set. According to him, Macfadyen made him laugh the most on set.
"The stuff that we're given is just so good. I mean, we're afraid to do scenes sometimes because we're like, 'This is just gonna be so hard,'" he told GQ Australia. "We'll see a scene like him throwing water bottles at me or the capacious bag, or the disgusting brothers, and you want to give it to people as great as it can possibly be because the writing is so good. So when I break, I'm like, 'God d-----, keep it together man, this is what you're getting paid for,' it's like, 'Just don't f------ laugh'. So that's the hardest part, honestly."
© Copyright IBTimes 2023. All rights reserved.