Sugary Drinks May Up Risk Of Death From These Cancers
KEY POINTS
Researchers analyzed a set of participants from 1982 to 2016
Sugar-sweetened drinks increased the risk of mortality from certain cancers
The results appeared to be related to higher body mass index
It's no secret that sugary drinks are bad for people's health, but how are they linked to cancer?Researchers have found that consuming them may increase one's risk of mortality from certain cancers.
Sugar-sweetened beverages (SSB) are the "leading sources of added sugars" for Americans, according to the Centers for Disease Control and Prevention (CDC). In a new study, published Thursday in the journal Cancer, Epidemiology, Biomarkers & Prevention, researchers tried to find how SSBs and artificially sweetened beverages (ASB) are associated with cancer mortality.
The team looked at the data of 934,777 cancer-free men and women from 1982 to 2016, which included information on how much SSB and ASB they consume.
A follow-up analysis showed that 135,093 of the participants had died from cancer by 2016. They found that SSB consumption was associated with an increased risk of mortality from colorectal and kidney cancers, "which remained after BMI (body mass index) adjustment."
"Results showed that consumption by men and women of greater than two SSB drinks a day versus people who never drank was not associated with all-cancer mortality, but was associated with increased risk of obesity-related cancers combined, which became null after adjustment for BMI," the American Cancer Society noted in a news release.
They also found that ASBs were associated with an increased risk of pancreatic cancer.
"SSB consumption was associated with higher mortality from certain cancers, partially mediated through obesity," the researchers wrote. "Associations of ASB consumption and increased pancreatic cancer risk merit further study."
The results seem to be related to higher BMI among the participants who consumed SSBs regularly, according to the American Cancer Society. BMI is said to be a "reliable indicator of body fatness for most people," though it doesn't "diagnose" a person's body fatness nor determine an individual's health, the CDC said.
"These results should inform policy regarding sweetened beverage consumption," researchers wrote.
Apart from cancer risks, frequent consumption of SSBs has also been linked to other health woes such as heart disease, gout, tooth decay, non-alcoholic liver disease and Type 2 diabetes.
"Unfortunately, Americans exceed recommended limits on sugar consumption by the U.S. Dietary Guidelines, and sugar-sweetened beverages are known risk factors for weight gain, being overweight, and obesity," study lead author Marjorie McCullough said.
And it's not just sweet drinks such as sodas and fruit juices that fall under the category of SSBs. Other beverages like energy drinks, sports drinks, tea, coffee and sweetened waters should also be considered as SSBs.
"Limiting sugary drink intake can help individuals maintain a healthy weight and have healthy dietary patterns," the CDC said.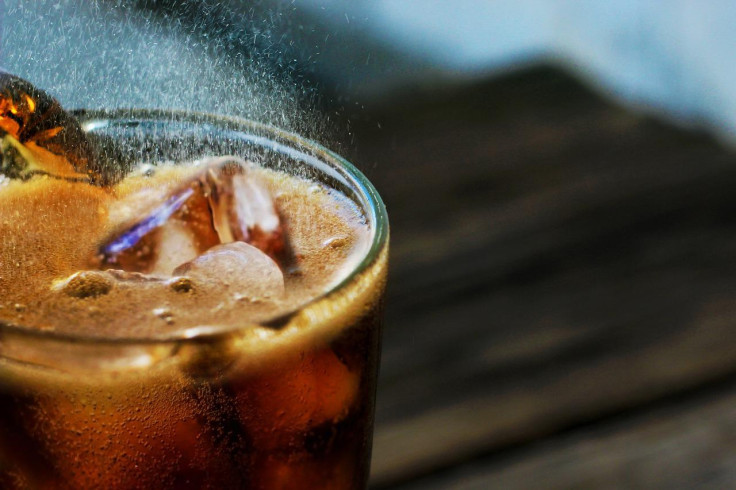 © Copyright IBTimes 2023. All rights reserved.