'Suicide Squad' Movie Posters Released; When Will The New Trailer Premiere?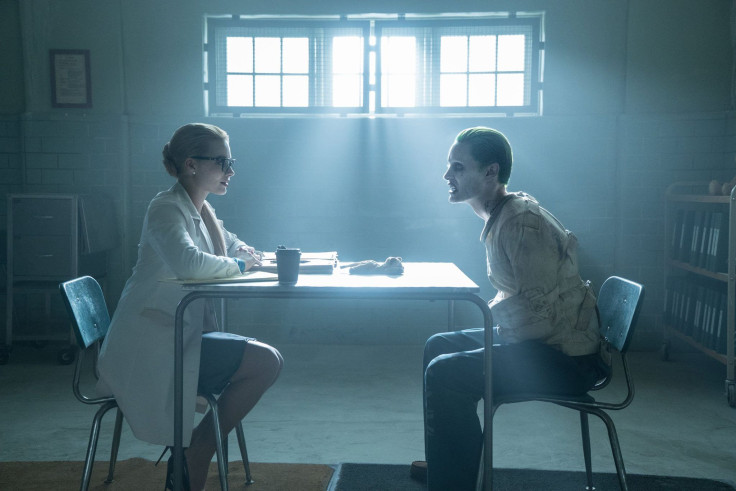 While many comic book fans are excited to see superheroes fight one another in Marvel's "Captain America: Civil War," fans are equally excited to see "the worst of the worst" come together to actually do some good in "Suicide Squad." The film's director, David Ayer, has revealed a new trailer will be released Tuesday, while also giving fans all-new movie posters to check out featuring the villains.
Ayer announced on Twitter a new "Suicide Squad" trailer would premiere Tuesday night on the CW at 9:30 p.m. EST during the "DC Films" special. Ayer and several of the films stars shared tweets with the trailer news as well as pictures of new movie posters. Adewale Akinnuoye-Agbaje, who plays Killer Croc, tweeted the poster themed for his character, as did actors Adam Beach, Karen Fukuhara and Margot Robbie.
The posters have a graffiti them to them. Each poster features a skull that's dressed up to represent one of the villains that will be appearing in "Suicide Squad." A few of the posters can be seen below, while you can see all 11 of them here.
Last week, Ayer released a photo from the film that showed Harley Quinn (Robbie), Deadshot (Will Smith), Rick Flag (Joel Kinnaman), Captain Boomerang (Jai Courtney), Katana (Fukuhara), and Killer Croc (Akinnuoye-Agbaje). Many are hoping the new trailer shows even more scenes from the film, as well as some more shots of Jared Leto as the Joker.
The first "Suicide Squad" trailer can be seen below:
"Suicide Squad" hits theaters Aug. 5.
© Copyright IBTimes 2023. All rights reserved.