'Suits' Spoilers: Aaron Korsh Teases Season 7 Premiere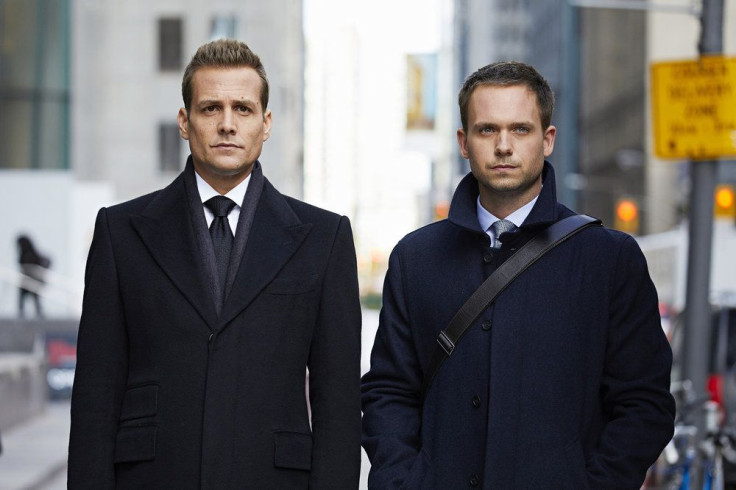 "Suits" creator and executive producer Aaron Korsh revealed some new details about the upcoming Season 7 premiere of the USA Network series during a recent Q&A with fans on Twitter.
Korsh tweeted that things will go down in the season premiere "as always." Although the season opener is a "serious" episode, he wrote that it's also "fun and funny."
When asked who's in the opening scene, Korsh revealed that the first scene of the season features Harvey (Gabriel Macht) by himself. He also shared a line from the episode at the request of a fan.
Korsh also revealed the title of Season 7, episode 1 and teased a "great" scene between Harvey and his secretary Donna (Sarah Rafferty).
READ: "Suits" star Meghan Markle getting special treatment on set?
Back in March, Korsh also said that Season 7, episode 1 will show the ramifications of Louis' (Rick Hoffman) recent heartbreak, which was caused by his split from Tara (Carly Pope). "What happened to Louis' [romantic life] is going to affect his reaction to things in the beginning part of [next] season, certainly the first episode," Korsh told TVLine at the time. "The notion of Harvey of becoming managing partner is not something that Louis would go to the mattresses over, to use the 'Godfather expression.' The question is: When Harvey makes specific decisions from the position of managing partner that Louis disagrees with, how's that going to go?"
In addition to examining Louis' reaction to his split with Tara, Season 7 will also start exploring Mike's (Patrick J. Adams) journey as a full-fledged lawyer, an experience that he will soon share with his fiancée, Rachel (Meghan Markle).
Season 7 will also find Mike working side-by-side with Harvey just like the old times. At the end of the Season 6 finale, Mike agreed to return to Pearson Specter Litt with the condition that he will be allowed to continue working on cases with Nathan's (Peter Cambor) legal clinic. While that deal seems to be a win-win situation for both Mike and Harvey, Korsh told Deadline that the said agreement will potentially cause some conflict between the dynamic duo.
As for what's in store for Donna in Season 7, Korsh teased to Entertainment Weekly that her role in the series "is going to change … and that's a result of [The Donna] storyline" introduced last season.
"Suits" Season 7 is set to premiere on Wednesday, July 12 at 9 p.m. EDT on USA Network.
© Copyright IBTimes 2023. All rights reserved.