Summer Cocktails 2020: 6 Best And Easy Recipes To Make This Season
Summer is finally here, which means it's the perfect time to whip up an ice-cold refreshing beverage. When the warmest season of the year arrives, many people look forward to BBQs, trips to the beach, and overall fun in the sun.
While the warm temperatures are guaranteed to give you something to look forward to, adding a tasty summer cocktail to your festivities will surely leave you and your tastebuds satisfied all season long.
Check out these six easy and delicious drink recipes that you can make this summer.
Gray Whale Gin Watermelon Slush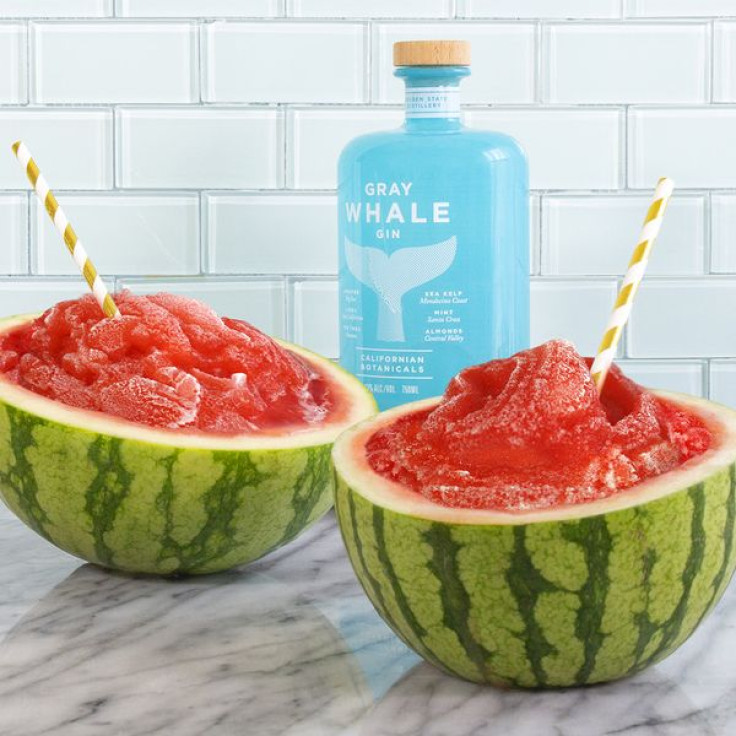 Ingredients:
3 oz. Gray Whale Gin
1 Medium seedless watermelon
4 oz. Honey
Cut the watermelon in half, carve out the fruit and place it in a bowl. Keep the rind to use as a delicious and unique punch bowl. Be sure to keep your melon bowl upright, turn it upside down, and carve a small, flat slice out the very bottom. Use caution when carrying out this step so you do not cut too deep and pierce the bottom of the bowl.
Then add your watermelon pulp, honey, and a moderate amount of ice into a blender. For the best results, freeze the watermelon pulp before blending and use a moderate amount of ice to avoid a watery drink. Serve in a melon bowl and enjoy!
Sauvignon Blanc Paloma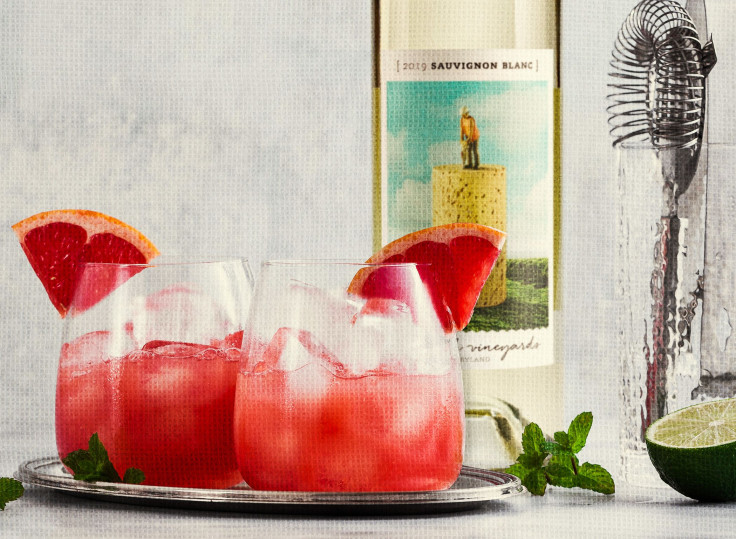 Ingredients:
3 oz. BIG Cork Sauvignon Blanc
½ Grapefruit juice or seltzer
1 Tablespoon sugar or honey
½ oz. Lime juice
Sparkling water
Salt for rimming
Mix the wine, sugar, grapefruit juice, and lime juice in a glass with ice. Stir until the sugar has dissolved. Top with sparkling water and garnish with fresh lime slices.
Hibiscus Ginger Margarita From Bodega Taqueria y Tequila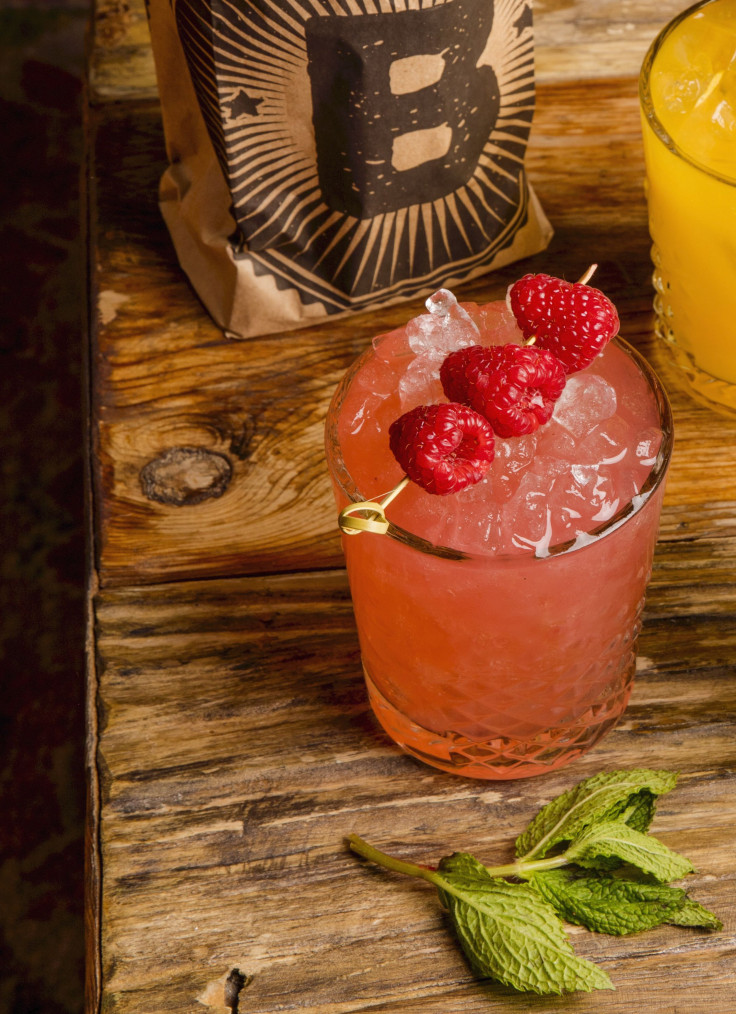 Ingredients:
2 oz. Casamigos Tequila
1 oz. Lime juice
½ oz. Combier
½ oz. Hibiscus cordial
Garnish: Raspberries
Add all the ingredients together in a cocktail shaker and shake vigorously. Double strain into a rocks glass with ice and garnish with raspberries.
Raspberry Sorbet Wine Spritzer
Ingredients:
1½ Cups BIG Cork Vidal Blanc
½ Cup of Talenti Raspberry Sorbet
½ Cup of ginger ale
Fresh raspberries and mint for garnish
Use a small cookie scoop and scoop out two balls of sorbet and place it in a wine glass. Pour the white wine over the sorbet until the glass is about ¾ of the way full. Then pour the ginger ale to fill the remaining ¼ of the glass. Garnish the cocktail with fresh raspberries and mint.
Gulab From Byblos Miami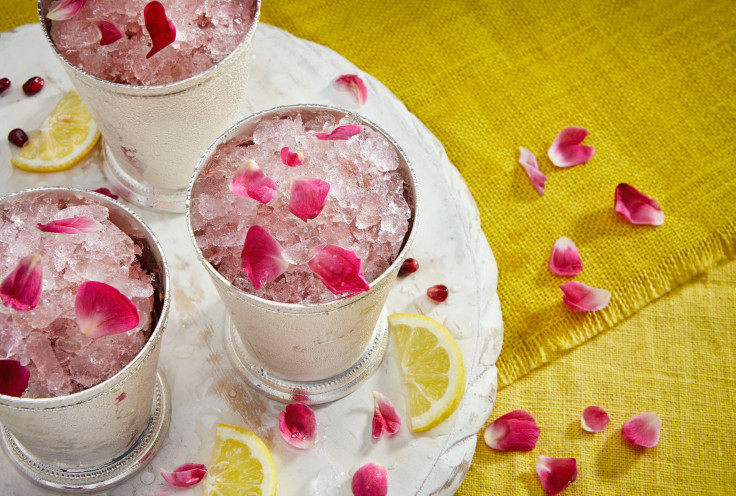 Ingredients:
1½ oz. Vodka
¾ oz. Pomegranate syrup
¾ oz. Lemon juice
Place all of the ingredients into a cocktail shaker. Fill with ice, shake, and then strain into a glass. Turn your drink into a beautiful masterpiece by using four to six rose petals and a spritz of lemon zest to garnish the cocktail.
Berry Ginger Sangria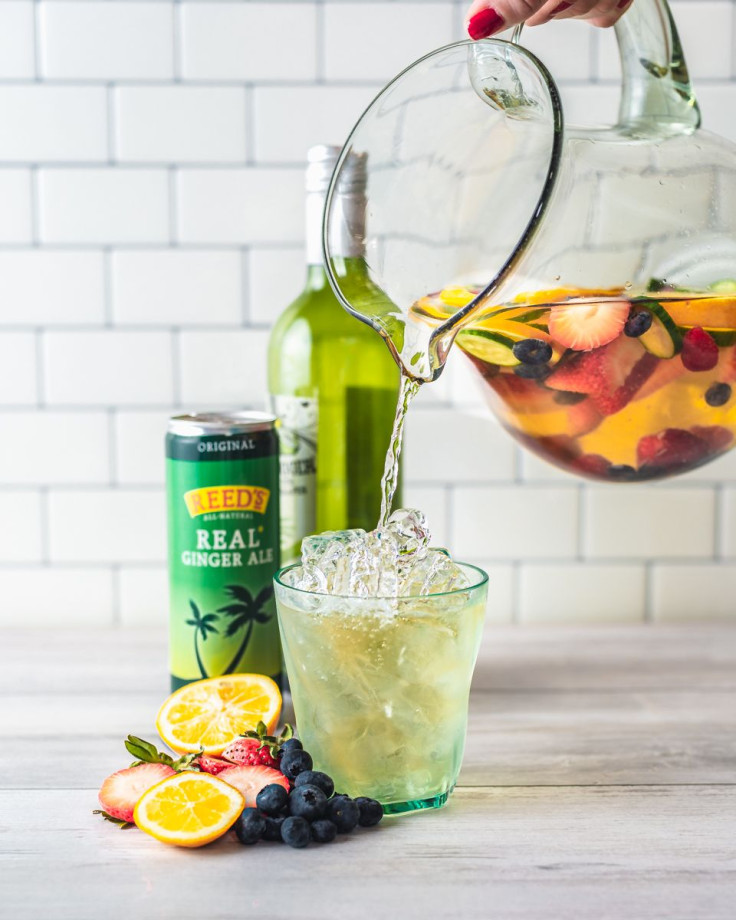 Ingredients:
Sliced Lemons, oranges, strawberries and blueberries to taste
1 Bottle white wine of choice
2-4 Tablespoons sugar
2 Shots white rum
2 Cups Reed's Real Ginger Ale
Pour the bottle of wine into a large pitcher along with the freshly sliced lemons and oranges. Add in two to four tablespoons sugar, depending on how sweet you like your sangria, and two shots of white rum. Muddle the fruit, rum, and wine with a big spoon then place the pitcher in the fridge for at least several hours, or overnight. When you're ready to serve the cocktail, add two cups of ginger ale into the pitcher. Then pour the fizzy sangria over ice, add in the fresh fruits and enjoy!
© Copyright IBTimes 2023. All rights reserved.