Sumner Redstone Mental Incompetency Allegations Called 'Disturbing' By Viacom CEO Philippe Dauman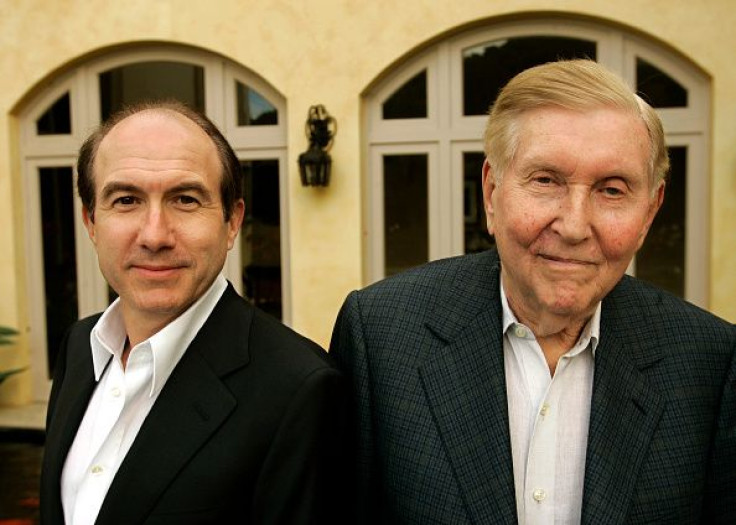 The specter of Sumner Redstone's mental and physical health hung heavy over a conversation Monday with Viacom Inc. CEO Philippe Dauman, who pushed back against reports from Redstone's former girlfriend that the ailing media mogul has to be carried around and is "obsessed with steak and sex." Dauman detailed what would happen in the event the majority shareholder of Viacom and CBS Corp. were to die or become incapacitated.
"I talk to Sumner frequently -- several times a week. What's been said is disturbing," Dauman told a crowd at the UBS Global Media & Communications Conference in New York.
"He's 92 years old, and his physical ailments require him to be under medical supervision," Dauman added, insisting Redstone is still in charge of his own healthcare decisions.
Redstone has a controlling interest in both Viacom and CBS, and Dauman took great pains to lay out the current structure: In the event of Redstone's death, or if he's declared legally incapacitated -- "Neither of which has happened," Dauman added pointedly -- the 80 percent stake Redstone holds in National Amusements, the company that owns 80 percent of the voting shares of Viacom and CBS Corp., will be turned over to a trust with seven trustees, including Dauman.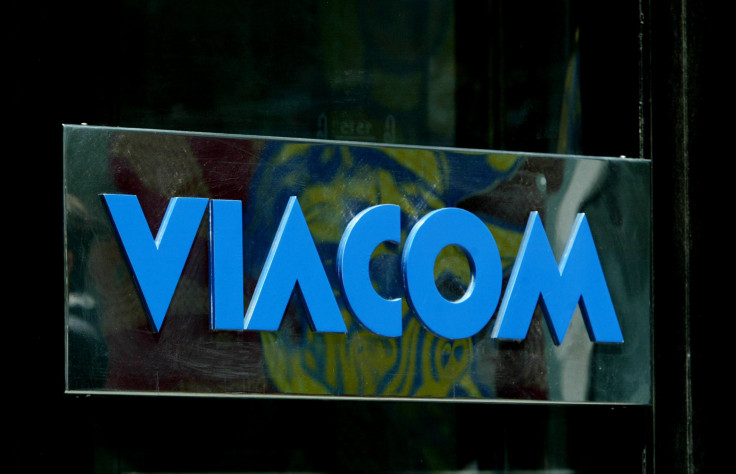 Widespread belief within the investment and entertainment industries is that Dauman would, for all intents and purposes, rule that trust. Dauman denied that would be the case: "No one individual would control the trust. Each of [the seven trustees] is independent-minded; each of them would have a fiduciary responsibility."
As for Viacom, the ratings-challenged media empire that is Dauman's domain, he also rebuffed characterizations that it may be crumbling. As with Netflix earlier this morning, Dauman pushed Viacom's status as a global entity -- the company launched 21 networks in non-U.S. countries last year, and those countries are big buyers of easily translated content like comedies and kids' shows.
Domestically, Dauman is pushing the same beef with audience measurement that every other TV network has -- namely that viewers are watching content in ways that don't result in dollars for the networks. This is particularly relevant to Viacom, given the younger skew of its suite of networks, which includes Comedy Central, MTV and Nickelodeon.
Viacom's solution has been to reduce its reliance on Nielsen ratings, with the goal of making half its deals with advertisers based on other metrics like engagement and return on investment. Dauman claims 11 advertising clients have signed on to use the Viacom Vantage system, and the company is looking to triple that number by the time the traditional network sales bazaar occurs next spring.
It doesn't seem like Dauman is in the mood to sell off Viacom's underperforming movie studio, Paramount Pictures, either. He attributed Paramount's poor performance this year to a lack of a strong slate of movies, and said the coming year, with "Star Trek" and "Zoolander" sequels coming out, should bear more fruit. He apparently didn't hear a crack made earlier Monday by Netflix Chief Content Officer Ted Sarandos, who said subscribers aren't impressed by Paramount movies.
© Copyright IBTimes 2022. All rights reserved.
FOLLOW MORE IBT NEWS ON THE BELOW CHANNELS