Super Bowl Riots 2018: Pictures Show Eagles Fans Reacting To Victory In Philadelphia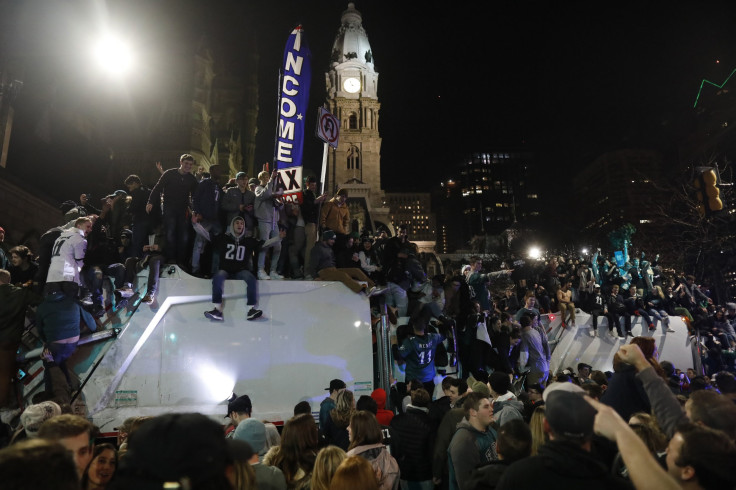 The final score of Sunday's Super Bowl LII brought cause for celebration for fans of the Philadelphia Eagles. Many of those fans took to the streets of Philadelphia after the game in celebrations that ended in destruction.
Philadelphia's 41-33 win over the Patriots Sunday marked the first time the Eagles ever won the Super Bowl.
Pictures from the city after the game show toppled lampposts, overturned planters and scores of police officers guarding the scene. Fans could be seen standing atop structures spray painted with "Eagles" and derogatory messages about the New England Patriots.
Photos also showed police dressed in riot gear while fans swarmed as far as the eye could see. Some people carried flares, while others stood atop street signs.
Reports surfaced of looting and vandalism in parts of the city, including at least one instance at a gas station according to WGN-TV. Cars were toppled and fires were started, bottles were thrown and fights occurred.
In the looting of a gas station, participants could be heard yelling "Everything is free!" while trashing the premises, according to the Philadephia Inquirer.
One unconfirmed report said an ostrich was stolen from the city zoo. The zoo, however, denied the account.
"We have heard the rumors regarding an alleged ostrich ride through the city last night," the Philadelphia Zoo tweeted Monday morning. "Although this would be quite a feat, please rest assured no ostriches call the Zoo home and all our feathered friends are safe. Go birds!"
At least one person died in the aftermath of the game. Authorities said Michael Kelley, of Philadelphia, was pronounced dead at Temple University Hospital after he was hurt by a falling lamppost. At least three others were injured from falling off buildings, according to the police scanner reports.
At least three people were arrested in the city, said Ajennah Amir, a spokesperson for the mayor's office, according to WGN.
"Still going strong at the [Office of Emergency Management]," Philadelphia Police Sgt. Brian Greer wrote on Twitter in the evening. "But, if everyone could go home that would be great. We have to get some rest to start planning a parade in the morning."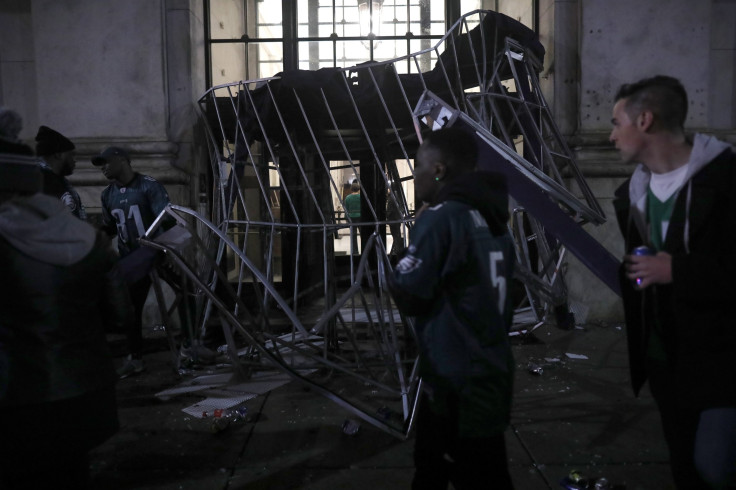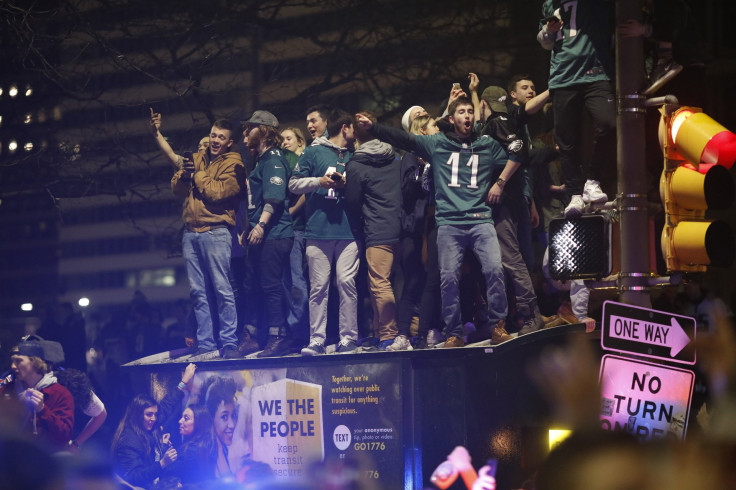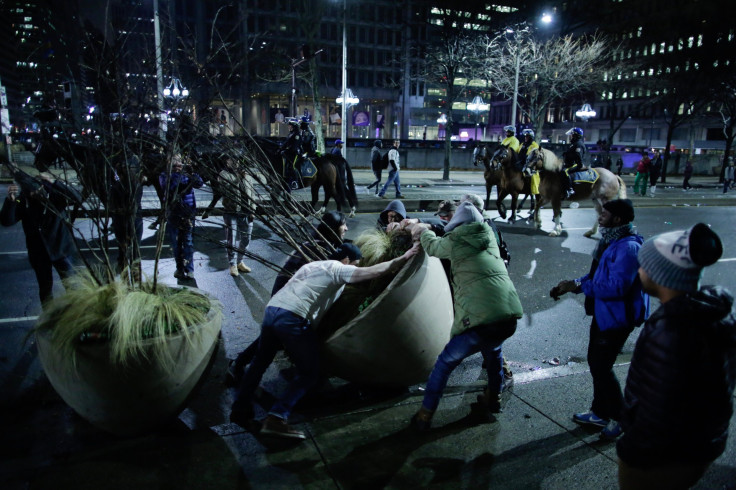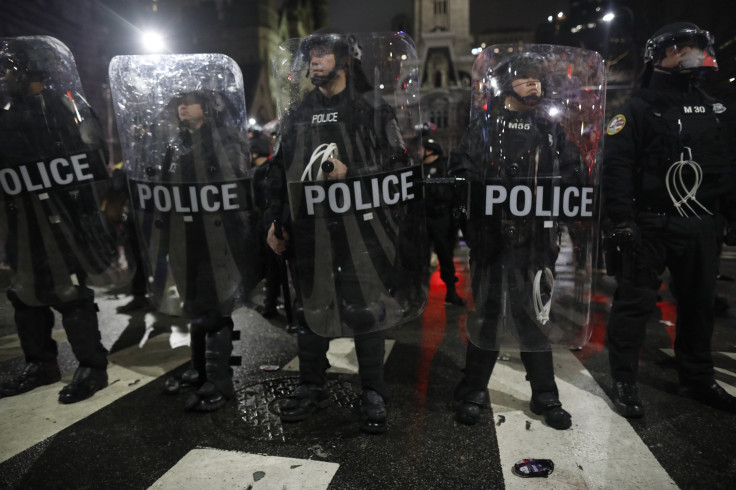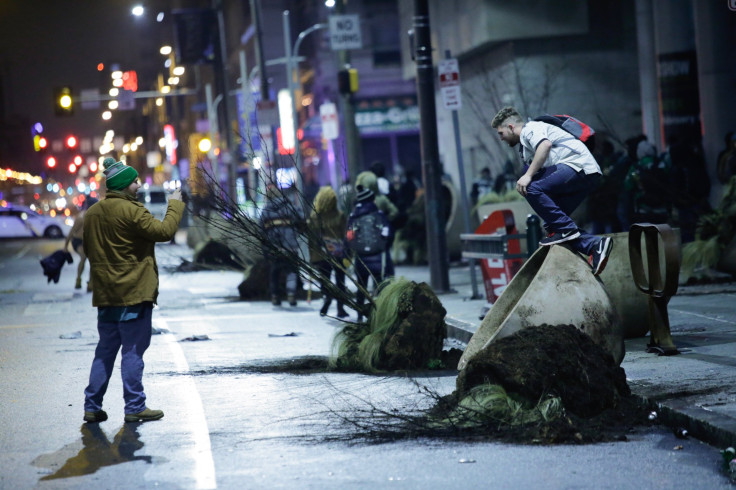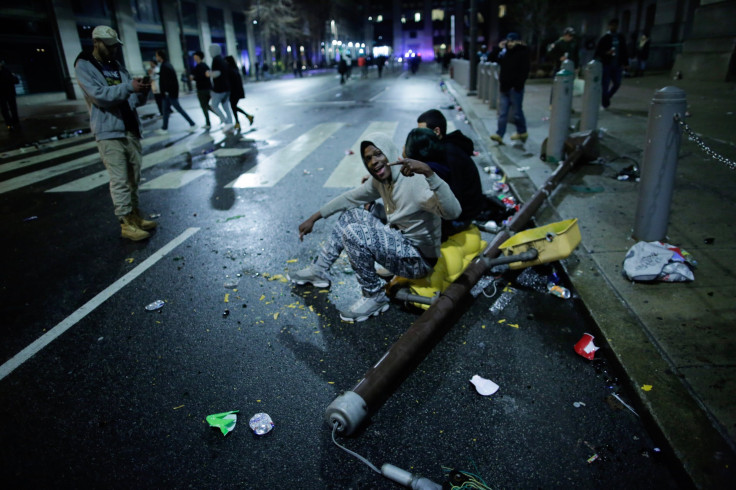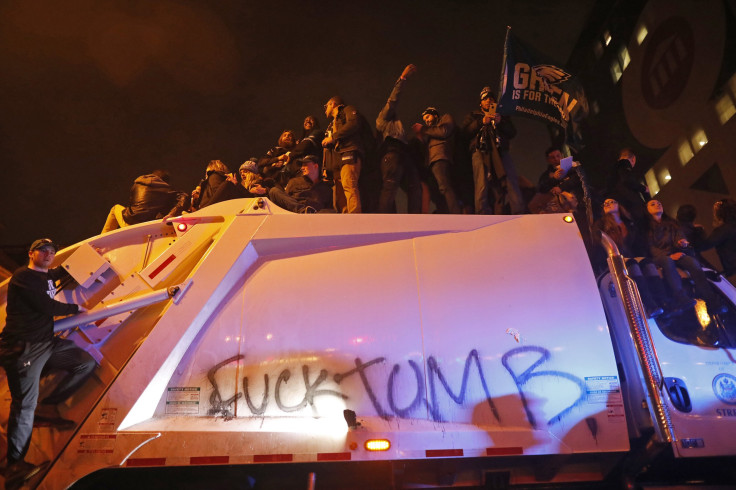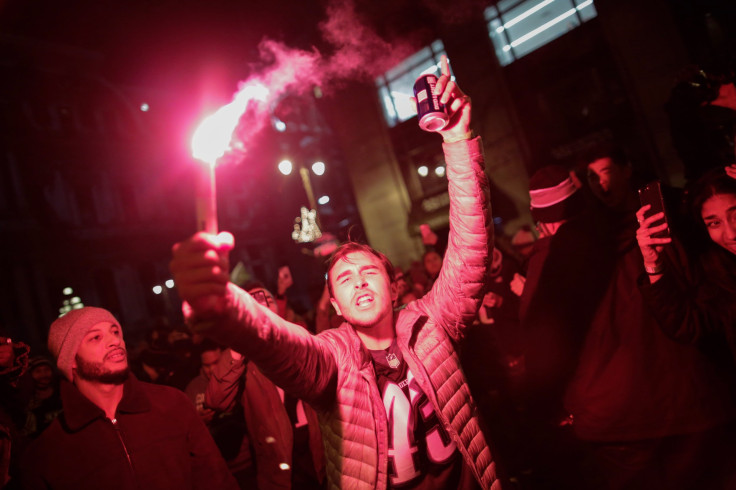 © Copyright IBTimes 2023. All rights reserved.