Super Socks To Amazing Underwear: Bombas Raises The Bar For Higher Purpose
Socks were just the beginning of a quality revolution as David Heath takes aim at unmet underclothing needs of mainstream and homeless populations.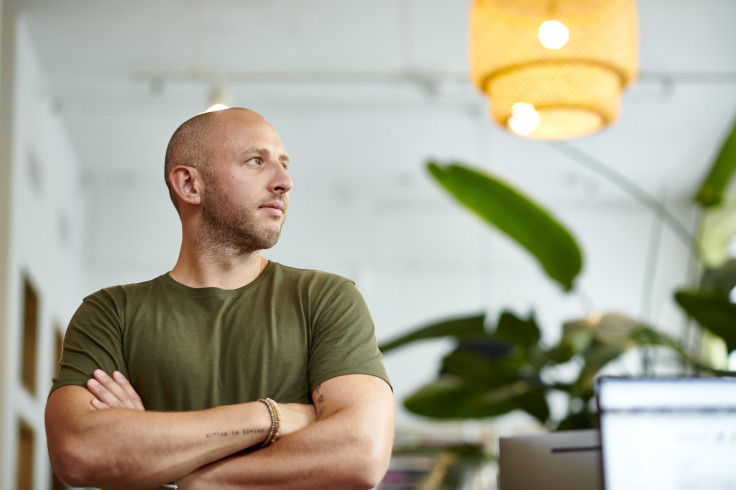 Since we first honored David Heath as one of our "Top 10 Social Capital CEOs" last November, our continuing conversations with this philanthropically motivated for-profit entrepreneur further reinforces the evidence that business and philanthropy strengthen each other. In this revealing interview, Bombas' CEO offers surprising perspectives on Bombas's newest product launch -- underwear.
It's no accident that Bombas has an admirable reputation for donating socks to homeless shelters. As we've shared in previous articles, the business derived from David's awakening to the desperate need for socks among the homeless population.
Under David's leadership, Bombas' newest line of clothing was developed to serve a congruent need.
"For the same reasons that you can't donate socks to homeless shelters for hygiene purposes, you similarly can't donate underwear," David relates. "And socks and underwear feel like personal items -- you kind of wear through them, they kind of get gross after a certain period of time or get holes – and you throw them out and get new ones. No one's thinking about donating those items as well."
In this engaging interview, David shared insights into how he developed the products -- designed to surprisingly differentiated needs of his paying and non-paying customers – but both with the same attention to high quality.
In the beginning, Bombas was donating the same exact product it was selling. "It was really important to me, from a mission standpoint, to give the members of the homeless community the same joy and comfort that I and all of our customers experience by putting on a pair of Bombas," David explains. But the bright colors that appealed to paying customers were not so appealing to the homeless. "The feedback that we constantly got back was, 'Hey do you have anything that's just a solid black?' And so that got us thinking -- maybe the product features that we're selling to our customers are not the same product features that members of the homeless community need."
Bombas embarked on a six-month development process that involved reaching out to its partners to understand the day-to-day, hour-to-hour realities of the homeless community.
Bombas applied the same process to developing its underwear donation line. "We took those same attributes and we confirmed that they were still important," David says. Also taking into account sizing, fit and the general makeup of this population, Bombas developed a fit block that was more accurate to serve the needs of the homeless community.
That is the care and attention Bombas devotes to its donation product. It's no surprise, then, that development of product for its paying customers is equally out of the box. Of course, the true test is the market -- so, how has the underwear line been received?
"We sold through our initial inventory, which we thought was going to last us for a quarter, we sold through in the first month," says David.
David is quick to credit the creative and marketing teams, "who really pushed the bar." And he emphasizes the focus on inclusivity and inclusive design, pointing out there is not a single model with the traditional "six-pack abs" look. "We put real human beings who have real bodies and the shapes and sizes that are representative of the world."
Inclusivity, in fact, is a core tenet internally as well, and that has "allowed us to develop product that speaks to the true customer's needs. Everything from the fabric selection to the waistband to the shades of nude to … Everything that goes into all of our products are not designed to look a certain way; they're designed to feel a certain way."
Says David, "We're not building rocket ships; we're not changing the world in a dramatic way; we're just trying to fix small, little things that we feel exist out in the world that, combined, make this WOW moment when you put any of our products on." He may be right on about his product, but we believe his embrace of Social Capital ideals is helping to make dramatic change to business and a tremendous difference to many homeless people.
Hear the rest of David's amazing thoughts by clicking on the video below.
© Copyright IBTimes 2023. All rights reserved.