The POLITICS of EMPOWERMENT in American Business
Social Capital CEOs who encourage their employees and their customers to think for themselves, to live better, be better and to rise up economically are not just making the world a better place, they are doing what politicians could never do on their own.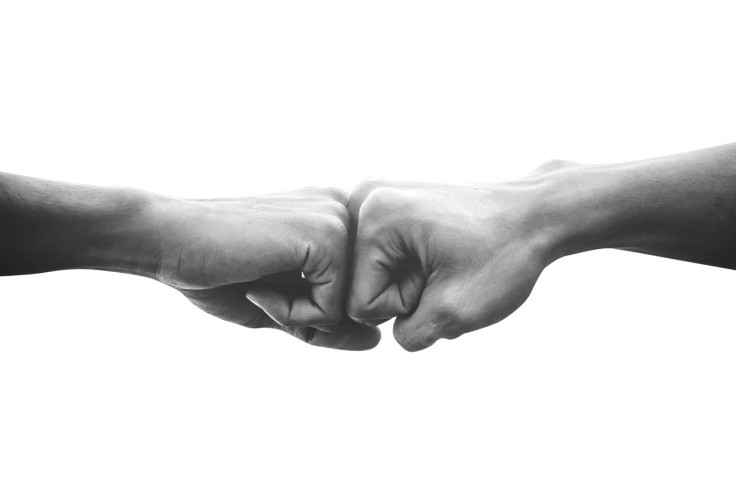 When we first launched the Social Capital section a few months back, our intention was not only to honor well-intentioned CEOs who were doing business right, but perhaps even more importantly to inspire other CEOs to do the same. However, we also wanted to shine a light on the tremendous power and potential of CAPITALISM to improve the lives of the greatest number of people and to make the world a better place when done right.
There is no greater example of that power and that potential than CEOs who flat out make that their goal with their employees – to help them not just to do their jobs more effectively but to live better and more complete lives even if it happens beyond and after their tenures at the company. Or in the case of their customers, to improve their lives and their sense of self-worth and satisfaction in general well beyond their relationship with the product itself.
The 10 companies and their leaders honored this month showcase that power through their passion to improve and empower all those they interact with -- from employee to customer to community -- in their own very unique ways.
There could be no better time to highlight these companies than during one of the most heated elections of our time. With the country sharply divided along political lines, we still don't know what will happen in the years ahead. No matter who you voted for in 2020, we hope and assume you voted the way you did in order to promote the evolution and true empowerment of all Americans. However, voters have a different take on how to do that, and there will most assuredly be continuing debate and disagreement on how to accomplish that betterment in the political sphere in the future.
Meanwhile, these companies and others like them are solving that problem in their own worlds and in their own way, one that we suggest is a bit more common-sensical and organic. And for that we not only applaud them and recognize them, but implore others to follow suit, and we ask our readers to definitely take a good look at them and learn from their examples.
1. Brandon Rodman: Weave
If Social Capital is about being kind, he wins! From having a flat-out incredible maternity/paternity leave package to his goals of being a better listener and less distracted to believing so much in psychological safety that they have been accused of being too nice. Just about every single hashtag, post or message from him is about people and his employees
But what makes this company REALLY stand out is not just how it stands up for its people, but how it strengths them and inspires them to achieve and realize more of their value, their ability and their happiness.
Weave is a medical tech company with a whole lot of humanity that developed a cutting-edge customer experience management (CXM) platform to help meet the 21st century needs of patients and build better business and clinical results for both the patient and the provider. They improve the experience for both with a complete suite of features like email, marketing capabilities, a full payments platform and a proprietary phone service that creates personalized customer interactions helping businesses improve relationships with the people they serve.
That idea of improving relationships is at the heart of how the company interacts with their own employees, going out of their way to make it a great place to work with a very special nod to helping their employees live fuller and more meaningful lives.
First of all, let's talk about that maternity and paternity package that Weave offers again. It is 12 weeks for the mother and six weeks for the father. It includes diapers for a year, plus two meals a week for six weeks, biweekly house-cleaning for 12 weeks AND free baby swag!
Describing what Rodman says is one of the best maternity packages in Utah, he proudly declares, "It's the right thing to do," and as if it's a no brainer adds, "Why are you surprised we are treating our employees well?"
We think that's great, but we saved the best for last. The whole environment of the company, which was founded with a family feel by Rodman and his brother, allows you to thrive – even going so far as offering every employee access to a personal executive coach,
"We want our people to get promoted, to get raises, to grow as far and as fast as they possibly can," explains Rodman. "Putting their growth first will power Weave's growth."
He summed up his near obsession with creating fulfilled employees recently when he lamented about a survey that found that 39% agreed with the statement, "I want to leave my current job but am afraid to do so because I'm worried about finding another job."
"I can't imagine running a company in which almost half of your employees don't want to work there," says Rodman. "How inefficient would those employees be? When people don't want to be somewhere, they're not going to work as hard. They do the bare minimum. Here's a radical thought... maybe you should ask your employees if they really want to work for your business?"
It takes courage to care, but it really takes Social Capital to invest in and consider the independent success of your employees, even though it may lead them elsewhere in the future.
Weave has been around for less than a decade but has over 15,000 customers, a bunch of recognitions, including Inc. 5000 fastest-growing companies in America, Glassdoor's 2019 and 2020 Best Places to Work and 2019 Top CEOs.
Now it can add IBT's Social Capital to the list, and we are happy to have them on board.
2. Rachel Romer Carlson: Guild Education
Rachel Romer Carlson of Guild Education is trying to make America and the world a better place by helping people gain an education through their employer's tuition benefits — leading to increased employee satisfaction, and improved retention of employers. The goal is to get people who would otherwise be sentenced to a lifetime of lower wages into higher-paying jobs.
Carlson says Guild Education, is "an organization committed to social change," but it is doing it by helping to educate and empower the more than 30 million working adults without a high school diploma, and the 70% of the U.S. population that does not have a college degree rather than simply telling the rest of us how to think. We love that!
Carlson clearly cares about making the community a better place by lifting up others, both the employees and the employers. Only five years old, Guild already has a billion-dollar valuation and relationships with an impressive cadre of corporate partners like Walmart, Disney, Discover, Lowe's, Chipotle, and Taco Bell to provide their employees debt-free tuition and access to everything from high school to master's degrees.
"Guild's mission is to unlock opportunity for America's workforce through education," states their website, "With a double-bottom line business model that does well by doing good."
And Guild is clearly doing a whole lot of good by recognizing the incredible opportunity to help people access and capitalize on the resources they didn't even know may have been available to them, and to help companies benefit by making people aware of those opportunities.
According to Guild, 3 million employees are eligible for the programs through their employers, and 10 million employees a month contact Guild interested in going back to school. Another Social Capital honoree, Chipotle, has had 7,000 employees enroll in its debt-free college degree program and reports higher retention and promotion rates among the group.
Guild, which gets paid only after students have successfully completed their programs, offers a technology platform and coaching to help working students make the most of the benefit and says tens of thousands start classes every month. Guild recently expanded its mission with Next Chapter, a service to provide up-skilling to employees impacted by the pandemic. Since the pandemic hit, Carlson is using this as a tool to help companies that have to lay people off because of COVID-19 re-skill those workers for new jobs in the "economy of tomorrow" rather than just finding them other temporary work. Helping them gain new skills benefits the workers and companies, as well as society in general.
Helping to make society better by making people stronger and more capable, and doing it all in conjunction with companies through a capitalistic model – that's pretty much the entire idea of Social Capital. Cheers to you Rachel!
3. Roger C Hochschild: Discover
Way back in 1986, Discover Card introduced the now ever-present concept of cash back rewards to the consumer credit card market, transforming the landscape of credit. Talk about empowering consumers, that concept has flipped the idea of credit cards being something the privileged once paid for to an everyday tool that credit card companies vie for the privilege of everyday people carrying. Talk about power to the people.
CEO Roger C Hochschild has continued and bolstered that idea of empowerment at Discover with its mission "To help people spend smarter, manage debt better, and save more so they achieve a brighter financial future," and it is determined to be the "leading direct bank and payments partner."
They have gobs of programs for financial education including resources they provide in the classroom and personal programs to teach young people about financial responsibility. Not to mention, most of it is finance and volunteer-related. What a concept: a bank helping you to actually know how to manage your money.
Beyond its flagship credit business, Discover also offers personal and student loans, home and home equity loans, online savings products, certificates of deposit, and money market accounts. Its payment businesses consist of Discover Financial Services' Discover Network, with millions of merchant and cash access locations; PULSE, one of the nation's leading ATM/debit networks; and Diners Club International, a global payments network with acceptance in more than 185 countries and territories.
Beyond the customer, a look into the world of its employees reveals even more devotion to empowerment with their amazing Internal Employee Resource Groups, which really blew us away. These 11 distinct and dynamic groups devoted to a cavalcade of different sectors of employee diversity -- from gender to ethnicity and everything in between -- help with career development by providing mentorship programs and other forms of assistance and corporate community support regardless of location.
Just to reinforce that devotion to Social Capital standing, he declared back in March when the whole pandemic fallout began to hit the fan in the U.S., that Discover would move to a work-from-home setup for employees and that there would be NO layoffs. The generous benefits package, which includes education assistance, 401(k), paid time off and health insurance, all start from the first day of employment.
Amid the challenges of the pandemic for small businesses, and the particular hardships within the communities of color, they launched a program called Eat it Forward, a contest which Discover committed to giving $5 million to Black-owned restaurants, which are nominated through social media.
4. Whitney Wolfe Herd: Bumble
She started Bumble after she was forced to abruptly leave her position at Tinder, another dating app, because she was being sexually harassed and pressured by her cofounder and one-time boyfriend. The horrible experience, which included enduring a huge lawsuit, led her to form Bumble with Audrey Andreev, the founder of the Badoo dating app, and this time with a whole different perspective – one that EMPOWERED women.
Bumble is a dating app designed to put women in the driver's seat by allowing them to choose who they want to date, rather than being at the mercy of who asks them out. At Bumble, only the women can "make the first move," and it's the only app to do so.
There is also a friendship component called Bumble BFF and also BumbleBizz which is a professional networking app. All of this makes her and excellent candidate for Social Capital's empowerment list this month.
Also, even though this is a company that promotes women having more authority in their love life, Bumble also has an executive team with plenty of men on it, which we find refreshing since there is balance that preserves its overall Social Capital quotient.
Furthermore, kindness, respect, and equality are in the company's mission statement, and the founder puts those words into action in her policies. Like our friend at Weave, she really cares about her employees by having an incredible paid parental leave of 16 weeks. She adds to that package a 100% paid medical/dental/vision plan, a new Mac laptop, cold brew on tap, catered lunches, a monthly wellness stipend, a pet-friendly office, and a weekly hosted happy hour.
All of this creates an amazing environment to work in, or to be a customer in, and clearly she makes her employees and their happiness a high priority.
Beyond all the intentions of the company, Wolfe Herd herself walks the walk of standing up for and supporting woman in their society-wide struggle for respect and equality. Her vision: "We're envisioning a world free of misogyny, where all relationships are equal. We know we've got our work cut out for us. But we believe in our mission and know that we can change the culture."
In March of 2019, Wolfe Herd testified before the Texas House Criminal Jurisprudence committee about the chronic and continued practice of unsolicited explicit photos being sent to female users on dating applications. And last year she teamed up with Hearst Magazines to create Bumble Mag in order to give advice, promote women and women's ideas and issues from an empowering perspective.
5. Austin Allred: Lambda School
Higher education is flawed, according to Austin Allred, who started the Lambda School to "eliminate the risk of higher education," and to "create a system that doesn't leave people broke their entire lives," by creating a trade school graduating qualified software engineers in just 9 months with no upfront cost.
In doing so, he has revolutionized the way that schools should be run by providing an education that is free until participants get a job after graduation. The students who graduate pay a portion of their salary to cover the cost of their education.
Lambda School invests $10,000, the cost of the educational program, into each student, putting the responsibility on the company to produce a graduate that is prepared for the job ahead. This could seem like a risky business plan, but there is a system in place to make sure they are accepting smart and dedicated students with grit. The company determines their students through an intense pre-coursework and interview process.
"The traditional risk equation of education is deeply flawed," Allred declares. "It places an overwhelming burden on the individual – not the educators. I co-founded Lambda School with the underlying hypothesis that if we eliminate risk and align the incentives of students and schools on a large enough scale, we can democratize access to career and income mobility."
The bottom line is that Lambda School is dedicated to helping students that have the determination to change their lives to be able to do so, and they found an economic model to make that happen. To ensure there is student success, the company has structured its curriculum in a way that is engaging and allows it to showcase the fun and exciting part of computer programming that is very different from the traditional way computer programming is taught.
Another big differentiator are Lambda School's career coaches who promote almost a talent agency feel to their graduates. It is a mixture of giving you the hard skills of being a software techie as well as giving you the lessons of networking and job searching. This is built into the first month of the program. Lambda School wants its students to have the confidence to ask for the salaries they are worth, as well as to have the skills to back it up.
If you think this business model wouldn't work, just ask its 32 investors who pumped $122.1 million into the Lambda School, and look at its 85% success rate for employees in the last year, 1,000+ job interviews for graduates, 223 lab projects, and more they are setting the education and employment world on fire, and improving a whole lot of lives along the way.
Lambda School exists because "there was no mechanism to help people know their human capital worth," Allred explains.. "It seems like such a simple concept for a school to be responsible for graduating educated, capable, and empowered students who know their worth but it is now a revolutionary idea. Higher education will never be the same."
The Lambda School found a way to invest in its students and it has come back in spades proving that investing in people is worth reinventing the wheel.
6. David Heath: Bombas
Bombas was founded on the idea of fixing a problem that seems so simple. Socks are the number one thing asked for in homeless shelters. But CEO and Co-Founder David Heath felt the need to fix this through a capitalistic solution rather than simply asking people to donate socks. They succeeded on a grand scale with their current annual revenue of over 100 million per year, while donating over 40 million items to 2,500 communities. That's a whole lot of Social Capital.
But maybe even more impressive than the company's revenue and its mission is that the founder really cares about teaching and empowering others to care and see their own opportunity to live their lives with a mission.
"There is really nothing more rewarding than empowering people and watching them grow," says Health. "At Bombas, we believe that a culture of continuous learning is essential to everyone's growth and development."
This is more than just a clever or hopeful statement. He genuinely believes that empowering people is the way to be successful as a company, using the mantra "Bee Better," in so many of the company's directives.
Not only is this its mantra, but the company's guiding principle. It is what pushes the company's decision-making and helps build the infrastructure of giving. Bombas is in the business of empowering others to care for others. It is all about "ensuring every person on the team is able to make the same connections," says Heath.
This idea extends to its customers, who are offered a Giving Directory with ideas for other ways that customers can help and make a difference with their efforts.
Now just to put the punctuation on the company's employee empowerment and make it clear it really wants to make employees' lives better as well, Bombas offers unlimited vacation time, unlimited remote work, and unlimited sick time. Yes, none of those were typos.
The company also created a "situational fund" to help employees meet additional or unexpected needs to help out with a few thousand here and there for all kinds of personal tragedies or challenges that employees may be confronted with.
All because when Heath decided to start a business, part of the mantra was, "We will make people feel welcomed, included, supported--loved--as part of whatever it is we do."
Perhaps that's why only three people have left the company since its founding.
7. Jamie Ratner: CertifiKID and Macaroni Kid
This entire business is based on children and families being able to have more fun together by getting discounts to places that would normally be too expensive at full price and were never accessible before. Or, as the website says, to "bring families together to create unforgettable experiences before your kids grow up."
It's a win-win that empowers parents and the family in general with the ability to spend time together in meaningful ways, while the businesses get new customers, and the families get to try new things at an affordable price. In an age when parents and families are particularly challenged to provide healthy and affordable entertaining experiences, these activities are a Godsend, particularly during a pandemic.
CertifiKID is especially appealing to us at Social Capital because of its organic origin. This all started from Ratner searching and searching the internet trying to find more things to do that were affordable with her two kids and her husband, Brian Ratner who is also the president of the company. Within only a few years, it became the number one site for family friendly discounts.
CertifiKid was the first of its kind daily-deal website geared to families and has been recognized as one of the best deal websites for parents by lots of media, and now IBT. In 2012, CertifiKid's new Special Deals for Special Needs program made CertifiKID the first deal site to offer deals specifically for families of children with special needs.
A hugely successful appearance on "Shark Tank" last year brought the company one of the biggest investments in the show's history by Kevin "Mr. Wonderful" O'Leary, who said he made the deal because he wanted to do his part to help kids get out of the house and help moms give their children a better life in an affordable way.
The pandemic brought real challenges to the company due to its huge focus on finding things for families to do and attend. The company saw a 30% drop in its number of March deals and April was even worse, shrinking 65% in revenue from the previous month as many of CertifiKid's small business partners that offered events, activities and goods ceased operations either temporarily or permanently.
But that didn't stop Jamie and her team, who now also focus on deals for partner businesses that offer at-home experiences, like virtual birthday parties, or COVID-related products such as personalized face masks. They even created an additional feature called the Family-Focused Business Network to help local businesses generate income and maintain customer engagement in response to the COVID-19 crisis.
Furthermore, Jamie decided that this was no time for thinking small, and so CertifiKID made the bold move to acquire Macaroni Kid, a community of 500+ moms, dads, and publishers nationwide to produce hyper-local e-newsletters and websites featuring family-friendly events, activities, and services in their communities. This makes CertifiKID one of the largest parent-family-focused digital media and advertising companies in the country and gives voice to a lot of parents who otherwise would not have one.
"If you are looking for a new beginning in your life right now," declares Ratner, "that will bring you meaning, inspiration, connection, fun, and opportunity, being a Macaroni Kid publisher could be your calling."
What a perfect punctuation on family and parent empowerment. Way to go.
8, 9 and 10. Bruno Aschidamini, Steven Ford and Brandon Leibel: Sand Cloud
This company stands for marine conservation and empowering and inspiring others to care about it too. However, like several of the others on our list this month, we love the fact that they found an economically sound solution to a problem they wanted people to care about, rather than just asking people to support their cause. In this case, that means selling a better beach towel, not to mention figuring out a way to make caring for the beach a whole lot of fun.
Sand Cloud was founded to find a new solution to an old problem - to save the fishies, as it likes to put it. These three best friends quit their corporate jobs in 2013 to make boring and awful beach towels better while simultaneously building a brand around their mission to save marine life. In the process, the trio produced some of the most durable, lightweight, and sand-proof towels, and brought hundreds of thousands of supporters out to clean up the beaches.
Then, with help from the TV show "Shark Tank," they expanded to other products after an investment from Robert Herjavec of $200,000. The company's social responsibility element played a big part in winning over Herjavec.
"I firmly believe you have to have purpose and these three have it in spades," says Herjavec. "I'm really proud of their success so far and know they're going to continue to learn and grow this company."
This is a company that is clearly on a mission to make a difference, but it also figured out a way to make people want to support that mission rather than begging them or making them feel guilty about it. There has been a large shift in the buying habits among younger generations toward only buying from those who share their same philanthropic passions.
"The marine life, the charity aspect, made people keep following us and made people support us," says Leibel. "That breeds loyalty — having a mission behind your brand is what makes people loyal."
Ten percent of its profits always go to marine life conservation, and the company has partnered with the Marine Conservation Institute, the San Diego Surfrider Foundation, the Pacific Marine Mammal Center, San Diego Coastkeeper, the Hawaii Wildlife Fund, and Ocean Connectors.
But beyond the partnerships with some of these leading ocean conservation groups, they have created a network of a whopping 250,000 ambassadors spreading the word not only about Sand Cloud beach towels but also about ocean protection. And many of these ambassadors actually meet up with the co-founders to physically clean up the beaches. Just this year, Sand Cloud started monthly clean-up events in San Diego.
"Cleaning the beaches is the first line of defense because the trash we don't pick up at the beach, during high tide, that will get washed into the ocean," says Aschidamini.
The whole concept of Social Capital is about helping and respecting people as people, and I cannot think of any better way to do that than to inspire people to want to make a difference on a very basic level in their local environment by offering customers a great product as an incentive and a great and fun community to help them do it.
If only the rest of the environmental movement had this kind of Social Capital approach.
© Copyright IBTimes 2023. All rights reserved.