Super Tuesday 2016: Live Election Result Graphics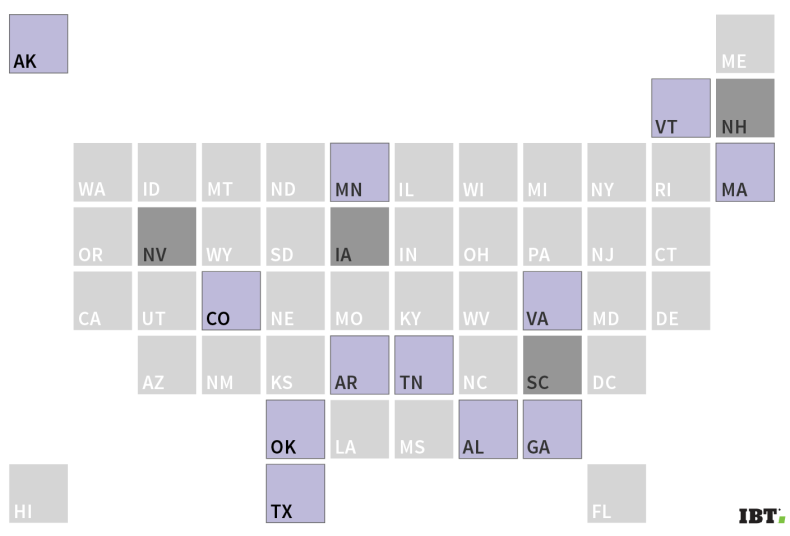 Super Tuesday is here, and the results are coming in for both the Democratic and Republican primaries in 12 states. The graphic below will update as the votes come in for races across the county. When a winner is projected, states will move to the winners' column.
The tint of the colors of each square refer to the margin of victory between the winner and the second-place finisher. The darker the colors, the more sweeping the victory for a particular candidate.
Keep checking back here for more results. The first polls close in Vermont, Virginia and Georgia at 7 p.m. EST.
© Copyright IBTimes 2022. All rights reserved.